NASA astronauts set to feast on space-grown vegetables for the first time ever
According to NASA's research, fresh vegetables 'could have a positive impact on people's moods and also provide some protection against radiation in space'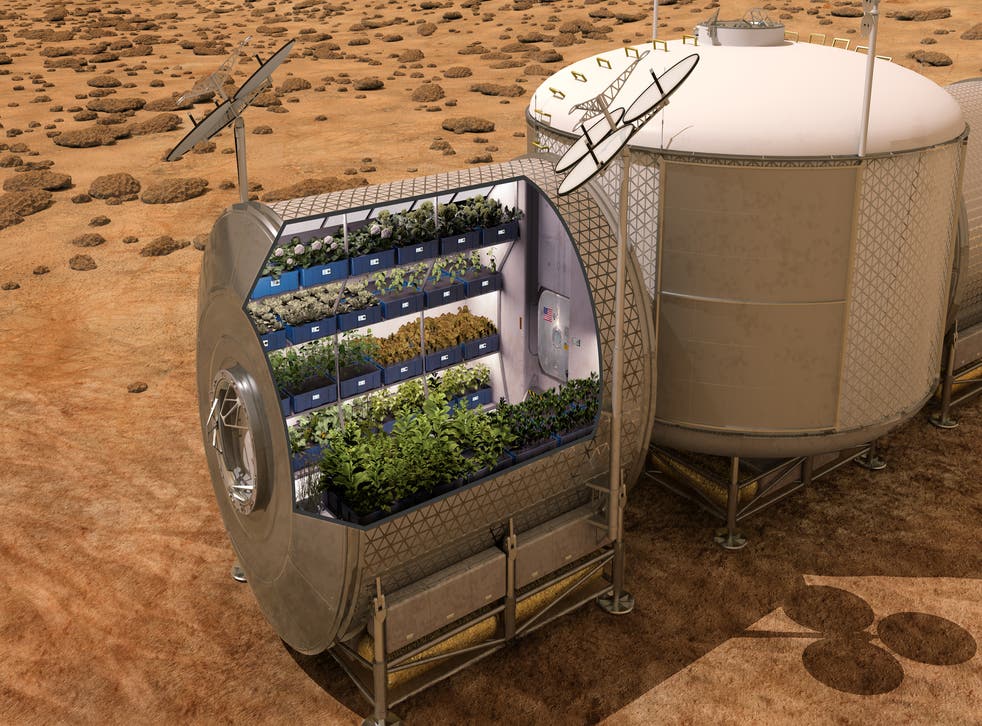 Astronauts on the International Space Station will sit down to a very special meal tomorrow as they become the first people to ever eat vegetables grown on the station itself.
Members of the Expedition 44 team will tuck in to the fruits (and veg) of labour of NASA's Veg-01 experiment resulting from food growth technology aboard the station's orbiting laboratory - appropriately named Veggie.
A crop of red romaine lettuce will top the menu after being harvested 33 days after initially being planted. This is the station's second batch of produce grown in the Veggie greenhouse, with the initial produce having been returned to Earth in October 2014 for food safety analysis.
The experiment is part of a wider mission to create sustainable conditions for NASA's ongoing Journey to Mars program, with Veggie representing a viably sustainable food source that can be cultivated deep in space, far away from the reach of resupply shuttles.
"Besides having the ability to grow and eat fresh food in space, there also may be a psychological benefit," explained Veggie's payload scientist Dr. Gioia Massa. ""The farther and longer humans go away from Earth, the greater the need to be able to grow plants for food, atmosphere recycling and psychological benefits. I think that plant systems will become important components of any long-duration exploration scenario."
As well as offering an alternative to NASA's packaged food that they claim can only last two to three years, the Veggie laboratory also represents an opportunity for astronauts to take part in "recreational gardening activities" in the depths of space.
The Veg-01 experiment may also benefit those still stationed on planet Earth as, according to Dr. Massa, much of the technology and process involved in the Veggie laboratory could be applied to urban plant factories and agricultural practice designed to use electrical light sources and practice water conservation.
The Veggie laboratory is just one part of the Journey to Mars program that is developing the technology required to allow humans to reach an asteroid by 2025 and walk on the surface of Mars in the 2030s.
Register for free to continue reading
Registration is a free and easy way to support our truly independent journalism
By registering, you will also enjoy limited access to Premium articles, exclusive newsletters, commenting, and virtual events with our leading journalists
Already have an account? sign in
Register for free to continue reading
Registration is a free and easy way to support our truly independent journalism
By registering, you will also enjoy limited access to Premium articles, exclusive newsletters, commenting, and virtual events with our leading journalists
Already have an account? sign in
Join our new commenting forum
Join thought-provoking conversations, follow other Independent readers and see their replies