New counter-extremism plans to allow police to ask to vet anyone's internet communications
Proposals were blocked in the last government by the Liberal Democrats, on the grounds of free speech, and have been criticised this time around by activists on the same basis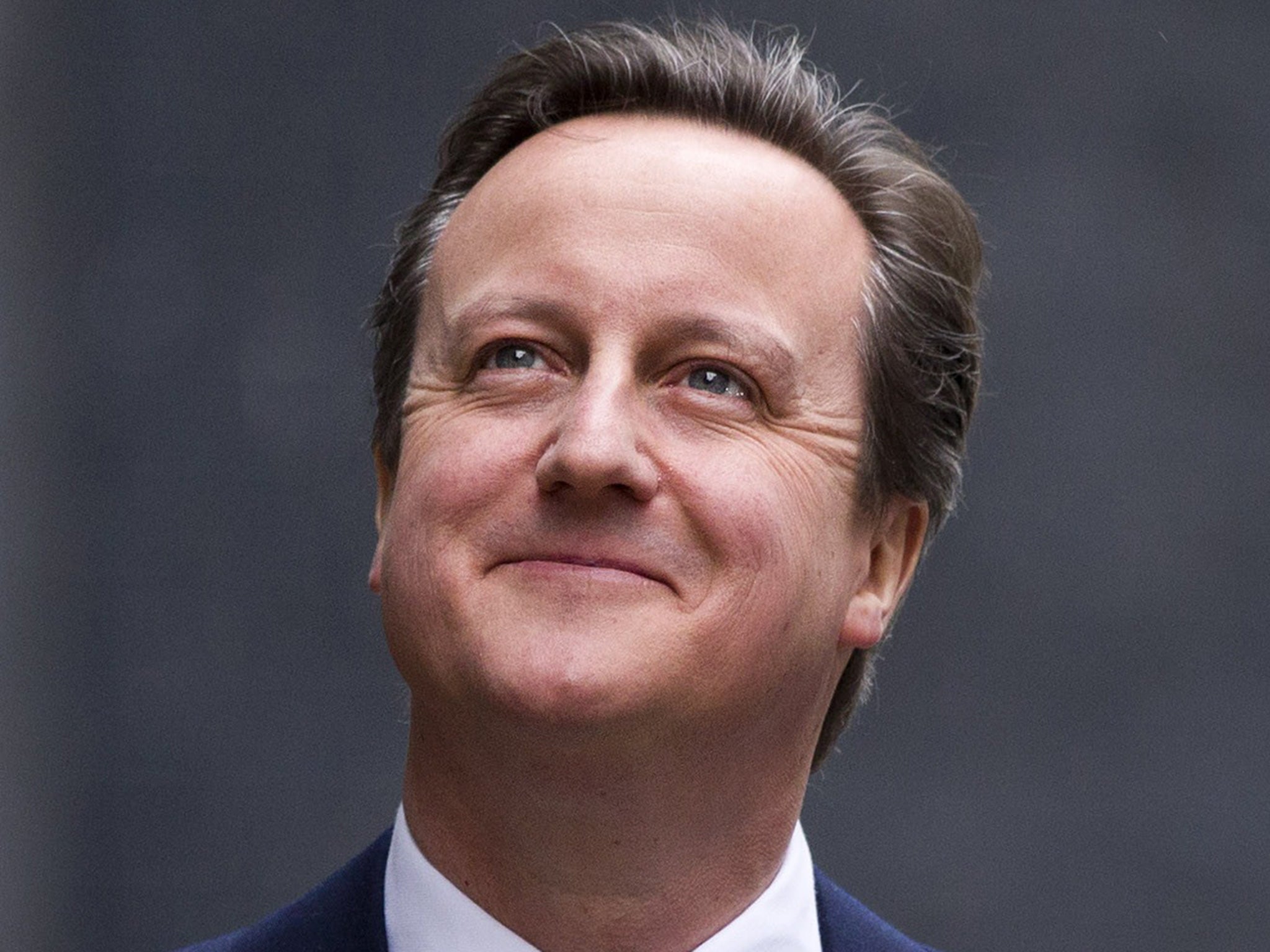 Counter-extremism powers that will allow the police to vet the online conversations of those considered extremists are to be fast-tracked into effect, David Cameron said.
David Cameron is to lay out the plans for wide-ranging new powers to the National Security Council. They have been introduced in the context of increasing Islamic extremism but cover the "harmful activities" of all extremist individuals — including those that pose a risk of public disorder or a threat to the functioning of democracy.
The package of powers was first proposed in March, but were vetoed by the Liberal Democrats on the grounds of free speech. But after being re-proposed in the Liberal Democrat manifesto, David Cameron is expected to use the new Conservative majority to push them through.
The plans would allow the police to ask the higher court to order extremists to be banned from broadcasting and send every tweet, Facebook post or other web communication to the police for approval. That would include posts from users telling friends and followers that their communications were now being vetted, or ones denying the extremism claims that led to them being charged under such measures.
Ofcom is also expected to be given new powers that will allow it to take stronger actions on the channels that it regulates. That includes telecommunications firms as well as its more conventional role of regulating TV and other broadcasts.
As well as the online bans, the plans would see groups being banned from using hate speech in public spaces, even if their behaviour does not mean that they should be banned altogether.
The plans have already received criticism from civil liberties groups who claim that the ban on "extremists" could be used to cover anyone, including protestors that the government disagrees with.
Introducing the powers, Cameron will say: "For too long, we have been a passively tolerant society, saying to our citizens: as long as you obey the law, we will leave you alone."
The draft law is set to be proposed in the Queen's speech on May 27.
Cameron's proposals are part of a Conservative plan laid out by Theresa May to counter extremism. She is set to spoke further on those plans to the NSC, a forum where ministers discuss objectives for national security.
"We will introduce legislation to combat groups and individuals who reject our values and promote messages of hate," she will say.
"We will empower institutions to stand up against the extremists and challenge bigotry and ignorance. And we will support those who are fighting back against extremism online.
The proposals will be separate from the "snoopers' charter", a bill that is expected to be revived later this year. The plans were stopped by the Liberal Democrat part of the coalition, but the Conservatives are expected to revive them and add new powers — forcing internet service providers to retain information about their users and make that available to intelligence services, for example.
Additional reporting by Press Association
Join our commenting forum
Join thought-provoking conversations, follow other Independent readers and see their replies