Pepsi considers space billboards to project logo across night sky using satellites
Russian startup StartRocket aims to display ads via arrays of micro satellites
Anthony Cuthbertson
Tuesday 16 April 2019 14:54 Comments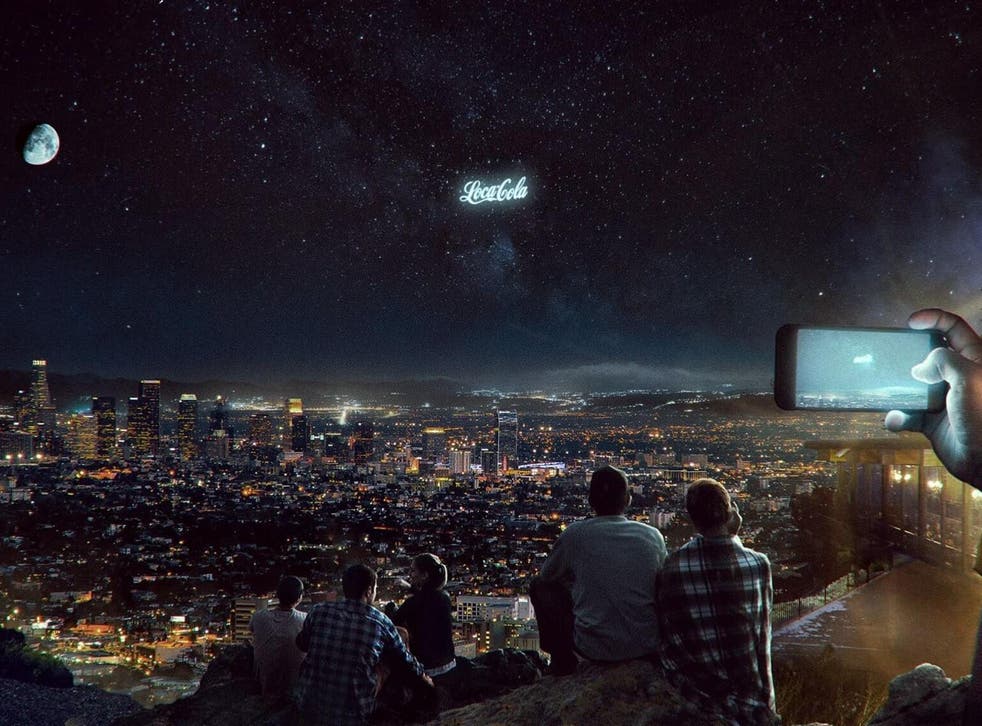 Soft drinks giant PepsiCo has consulted with a Russian space startup offering brands the chance to project their logos into the night skies via low-orbit satellites.
PepsiCo said its Russian subsidiary agreed a partnership with StartRocket for an "exploratory test for stratosphere advertisements" of its Adrenaline Rush energy drink, though claimed it would not complete the project.
The startup says it will use an array of micro satellites to project companies' logos into low-Earth orbit, with images on its website showing how images might appear floating across the sky.
"Space has to be beautiful," the site states. "With the best brands our sky will amaze us every night."
Not everyone is convinced by the idea, with some people taking to social media to label it "space pollution", while others calling for a boycott of PepsiCo products.
The most incredible space images of Earth

Show all 30
Since Futurism first reported Pepsi's interest in the technology, the soft drinks firm has since claimed the partnership with StarRocket was a "one-time event" and does not plan to test the technology any further at this time.
The space startup says on its website that it will charge companies $200,000 (£153,000) to deploy the orbital advert in the night sky for eight hours, while $500,000 will cover 10 days of the space ad.
Tests of the technology are yet to take place and StartRocket is currently seeking $25 million in funding to make the next-generation advertising platform a reality.
It is not the first time extra terrestrial advertising has been proposed, with one Japanese startup aiming to place billboards on the surface of the moon by 2020.
Tokyo-based Ispace raised $90 million in 2017 to kickstart what it calls the "lunar economy", which involves – at least in part – setting up small advertising hoards on the moon that can be viewed from Earth.
The firm also plans to use the money on a manned mission to the moon, as well as send rovers to Earth's satellite to explore the surface.
A separate Japanese space startup aims to deploy micro satellites to create an artificial meteor shower above Hiroshima in 2020 in the hope of delivering a "whole new level of entertainment".
Register for free to continue reading
Registration is a free and easy way to support our truly independent journalism
By registering, you will also enjoy limited access to Premium articles, exclusive newsletters, commenting, and virtual events with our leading journalists
Already have an account? sign in
Register for free to continue reading
Registration is a free and easy way to support our truly independent journalism
By registering, you will also enjoy limited access to Premium articles, exclusive newsletters, commenting, and virtual events with our leading journalists
Already have an account? sign in
Join our new commenting forum
Join thought-provoking conversations, follow other Independent readers and see their replies