Font automatically blurs swearing and changes slurs to stop cyberbullying
The 'Polite Type' font is apparently the first to use a blur as a symbol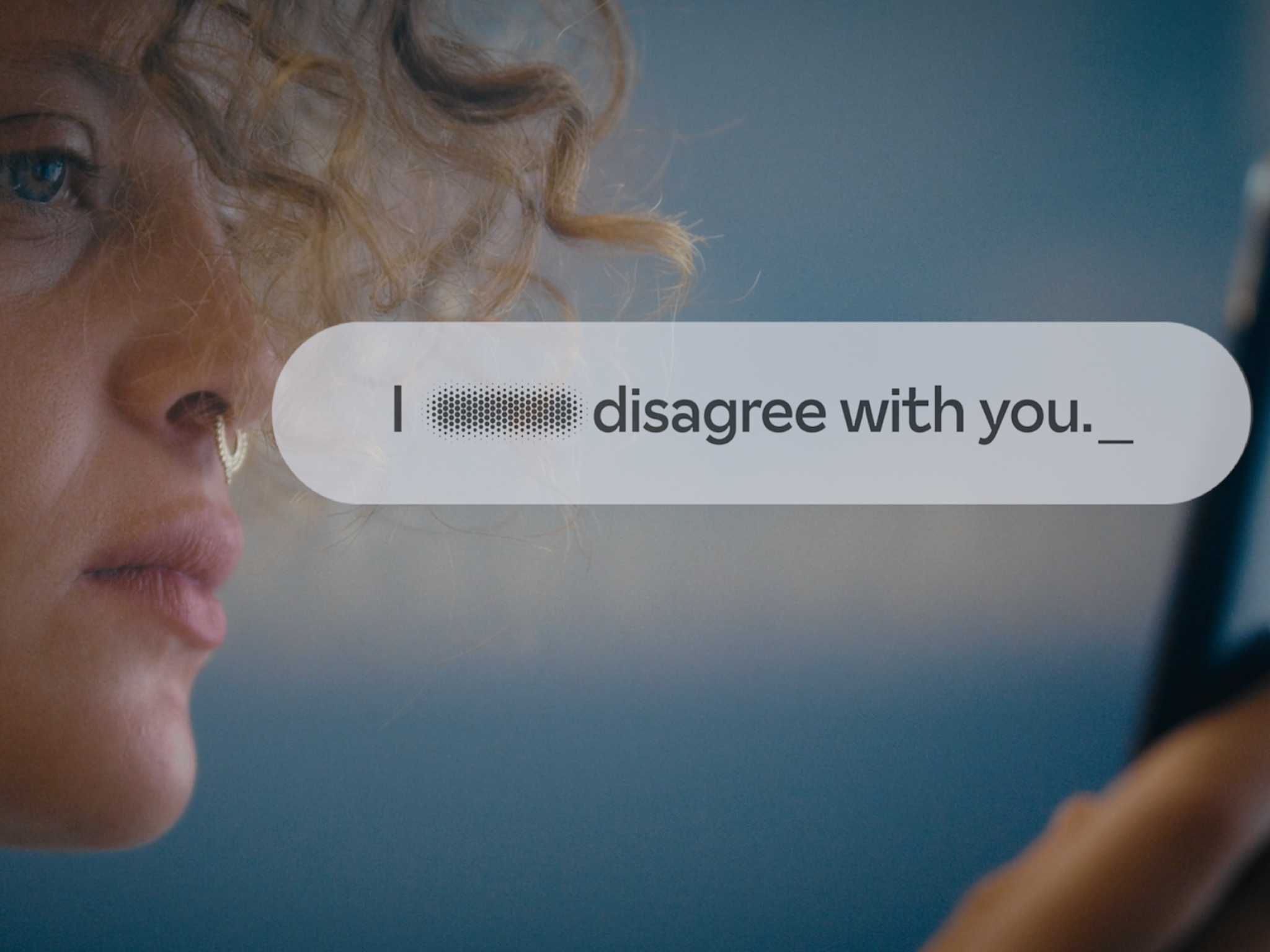 A software company from Finland has developed a new font which uses machine learning to rewrite offensive language into more inclusive forms.
TietoEVRY developed the Polite Type font as a way to highlight cyberbullying to children, pointing out harmful language and directing users to pick kinder words.
As users try to write offensive English words, the font will automatically replace them. Phrases such as "you are ugly" is replaced with "you are not traditionally beautiful" while expletives are blurred completely.
It claims to be the first instance where a blur has been used as a symbol in a font package.
Racial slurs are replaced with the racial group the slur is related to, rather than blurring the word entirely.
The initial vocabulary of the fond was co-created with teenagers from Finland in collaboration with The Children and Youth Foundation, with consideration given to the recommendations of "a variety of NGOs promoting diversity and inclusion", the company says.
The font's library of words was chosen to include language from "different origins, religions, world views and sexual orientations", and will update and adapt as more users and businesses collaborate with it.
In the future, TietoEVRY suggests that machine learning could be used to teach the font to understand and recognise broader contexts for how language is used.
"Through this concrete action our purpose is to promote equality and inclusion. We want bullies to rethink the words they use and the actual meaning behind them … The Polite Type supports our vision of creating a safe and equal environment with digital solutions" Kia Haring, global head of communication and sustainability, said in a statement.
This is not the only instance where a company is suggesting users try and focus on inclusive language. Twitter is also testing a feature where it will ask users to "revise" their tweets when using harmful language.
Join our commenting forum
Join thought-provoking conversations, follow other Independent readers and see their replies