Protected falcons ruffle Vodafone's feathers as nests cause London service disruptions
By law, peregrine falcon nests cannot be moved while chicks are living in them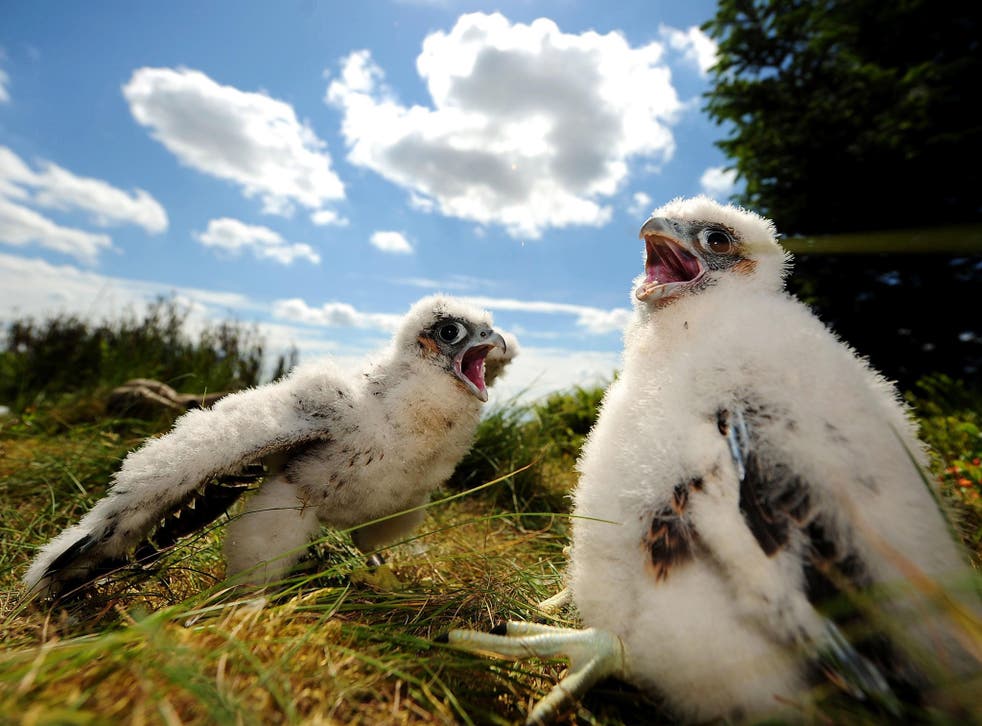 If you have difficulty getting mobile phone signal over the next two months, it could be nesting peregrine falcons that are to blame.
It emerged today that three pairs of the world's fastest bird are slowing down London's mobile network after being found in and around the capital's masts.
Vodafone engineers involved in a £200m 4G upgrading project in London said they have found nests belonging to the bird of prey in three locations this month.
Phone masts are popular nesting spots for the species, but it is a criminal offence to move them until the chicks are hatched and departed – a process that can take two months.
This means that customers face ongoing disruption to their service as calls are re-routed via other masts.
"We apologise to any customers who experience a dip in service, but we have to respect the environment and the law," said Vodafone spokesman Simon Gordon.
"This is the first time to my knowledge we have had this in London, so for us it is unprecedented. They can sometimes nest in the mast itself – which is like a big metal climbing frame – or use the box underneath."
Mr Gordon said Vodafone is visiting individual sites to upgrade equipment as part of its 4G project. If there is a peregrine falcon nesting there, the company has to abide by the law and call in experts to assess where they are nesting, he says.
This is not the first time that peregrine falcons have disrupted Vodafone's mobile phone service. In April 2013, Vodafone customers in Southampton complained about a poor service and engineers called out to repair a faulty transmitter found a peregrine falcon nesting next to it. This meant they were unable to repair the mast until the chicks had left the nest.
Peregrine falcons were pushed to the brink of extinction in the 1960s, but laws controlling the use of pesticides have helped their numbers slowly recover.
There are currently estimated 1,402 breeding pairs of peregrine falcons in the UK, according to the RSPB. About 30 of the pairs live in London.
Stuart Harrington, from the London Peregrine Partnership, said: "London probably has the highest density of peregrine falcons in the UK, with many flying up from the south coast and settling here."
Register for free to continue reading
Registration is a free and easy way to support our truly independent journalism
By registering, you will also enjoy limited access to Premium articles, exclusive newsletters, commenting, and virtual events with our leading journalists
Already have an account? sign in
Register for free to continue reading
Registration is a free and easy way to support our truly independent journalism
By registering, you will also enjoy limited access to Premium articles, exclusive newsletters, commenting, and virtual events with our leading journalists
Already have an account? sign in
Join our new commenting forum
Join thought-provoking conversations, follow other Independent readers and see their replies