Robinhood CEO confronted by Elon Musk over GameStop stock market 'conspiracy' controversy
"If you had no choice, that's understandable, but then … who are these people who said you have no choice?", Mr Musk asked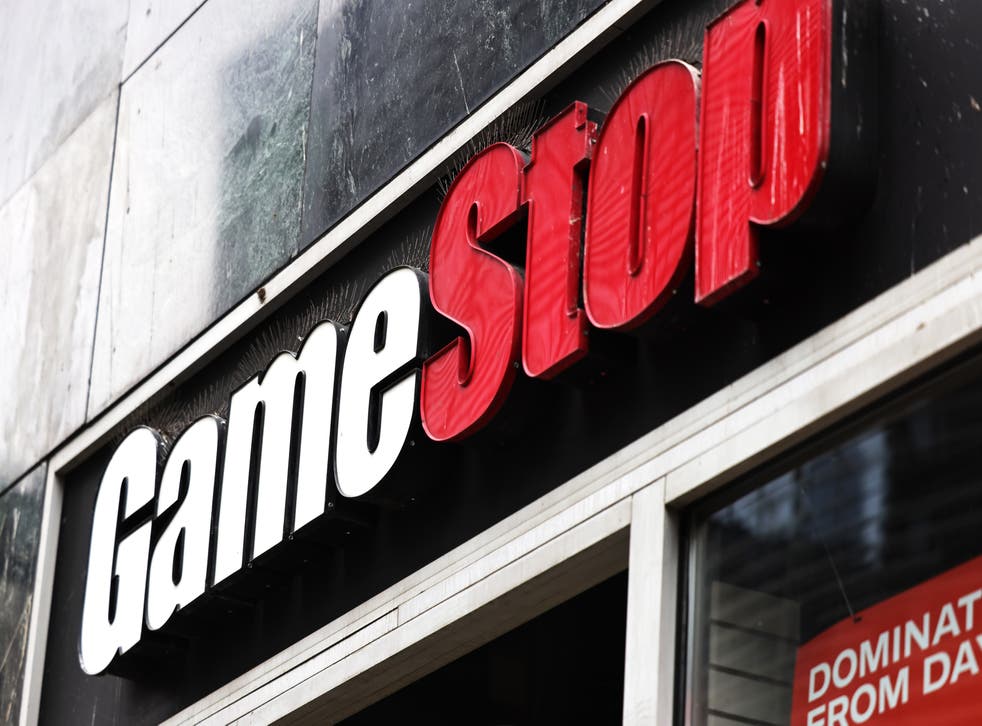 Leer en Español
Vlad Tenev, the CEO of stock-trading app Robinhood, rejects "conspiracy theories" about the purchase and selling of GameStop stock which has skyrocketed in recent days.
While the details are complex, over the past few days a Reddit forum called "WallStreetBets" decided to buy into GameStop shares, increasing the cost and making hedge fund managers face up to huge losses, The Independent's Ben Chapman explains.
Since some hedge funds had borrowed and sold millions of GameStop's shares, they were facing huge losses and had to buy the shares back to stop those losses rising further.
The reason GameStop was chosen was because it was a "so-called meme stock", Tenev says in a conversation with Elon Musk on the invite-only voice-chatting app Clubhouse.
"We just had unprecedented volume, unprecedented load on the system. A lot of these, you know, so-called meme stocks were, you know, going viral on social media, and people were joining Robinhood and there was a lot of net buy activity on them," Tenev said.
"Thursday morning, I'm sleeping, at 3:30am PST our operations team receives a file from the NSCS (National Securities Clearing Corporation) based on some factors including things like the volatility of the trading activity into certain securities.
And this is the equities business so it's based on, stock trading and not options trading or anything else."
"They give us a file with the deposit and the request was around $3 billion which is an order of magnitude more than what it typically is," Tenev said.
The result of this debachle is that GameStop stocks, and other "meme stocks" like AMC or Blackberry, had their availability restricted by Robinhood due to "significant market volatility" – something that was criticised as market manipulation by politicians.
"What formula did they use to calculate that", Mr Musk asked, but Tenev said that he did "not have the full details".
When questioned whether something "shady [went] down" by Mr Musk, who pointed out that it was "weird" to get a "$3 billion demand, you know, at 3:30 a.m. in the morning, just suddenly out of nowhere", Tenev denied the notion.
"I wouldn't impugn shadiness to it or anything like that, and actually you know the NSCC was reasonable…they worked with us to actually lower it" to $1.4 billion – a necessary measure as Robinhood had only raised $2 billion at the time.
"I don't have the full context about what was going on at the NSCC to make these calculations.
"Part of what's been really difficult is Robinhood stands for democratizing access for stocks, but we had no choice in this case.
"The fact of the matter is, people get really pissed off if they're holding stocks and they want to sell and they can't. So that's categorically worse.
Mr Musk questioned whether Robinhood had sold their "clients down the river" or whether the company had no voice in the decsion.
"If you had no choice, that's understandable, but then … who are these people who said you have no choice?", Mr Musk asked.
"We have to comply with these financial regulations," Tenev said, but added that "it would be ideal if we had more transparency about the formula" used to make these decisions.
"There was a rumour that citadel or other market makers pressured us into doing this. That's just false," Tenev added. "This was a clearing house decision, and it was based on a capital requirement. From our perspective, Citadel [Securities, a Robinhood partner] and other market makers weren't involved in that," he said.
"But wouldn't they have a strong say in who got in charge of that organisation, since it's an industry consortium", Musk asked, "not a government agency."
Tenev replied: "I don't have any reason to believe that. You're getting into conspiracy theories a little bit".
Currently, shares in GameStop, AMC are up in pre-market trading. The faltering video games retailer and cinema chain have seen their shares jump 6.4 per cent and 18.4 per cent in value respectively in early pre-market trading this morning.
That builds on a rally of more than 400 per cent last week for Gamestop and nearly 200 per cent for AMC.
One of the UK's biggest trading apps, IG, has also said that it will stop any new trades in GameStop or AMC from taking place when markets open on Monday.
Register for free to continue reading
Registration is a free and easy way to support our truly independent journalism
By registering, you will also enjoy limited access to Premium articles, exclusive newsletters, commenting, and virtual events with our leading journalists
Already have an account? sign in
Register for free to continue reading
Registration is a free and easy way to support our truly independent journalism
By registering, you will also enjoy limited access to Premium articles, exclusive newsletters, commenting, and virtual events with our leading journalists
Already have an account? sign in
Join our new commenting forum
Join thought-provoking conversations, follow other Independent readers and see their replies