Russia could refuse to launch UK satellites, head of space agency suggests
Andrew Griffin
Wednesday 02 March 2022 11:59 Comments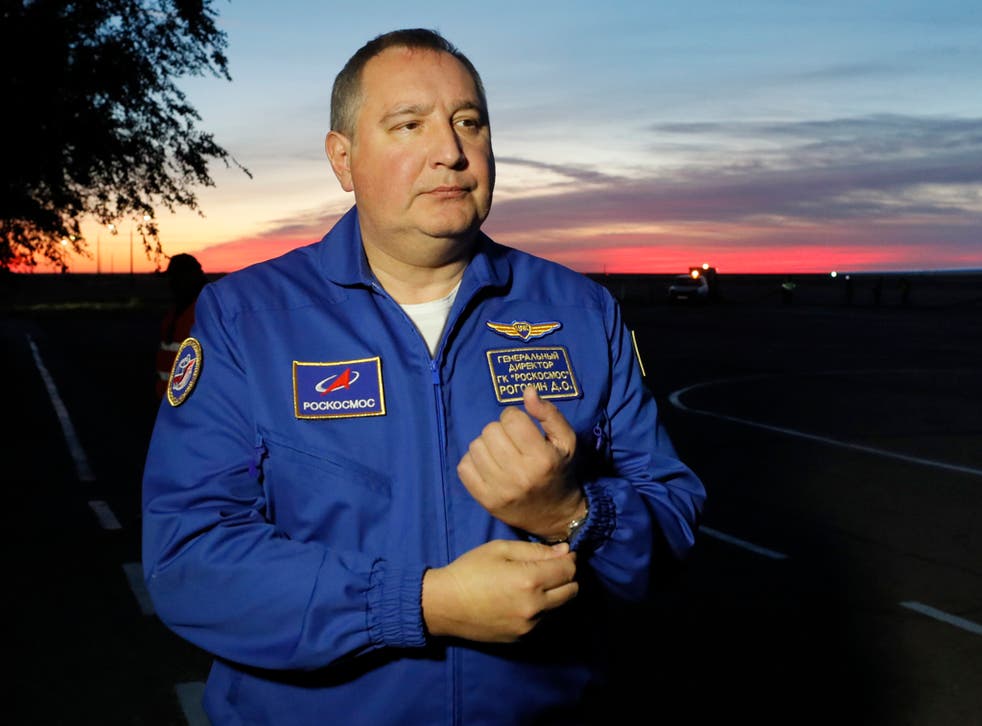 Russia will refuse to conduct an upcoming UK satellite launch unless it can be assured they are not used for military purposes, the head of its space agency said.
Roscosmos, the Russian space agency, is contracted to conduct a launch on behalf of OneWeb, the satellite firm part owned by the British government. It is scheduled to happen from the Baikonur Cosmodrome in Kazakhstan on Friday.
But if OneWeb is not able to give a guarantee that the satellites will not be used for military purposes by Friday evening, Russia's rocket will no longer conduct the launch, according to Roscosmos chief Dmitry Rogozin.
Mr Rogozin made the announcement on Russian TV, in footage that was then posted to the space agency's official Twitter account.
He also said that OneWeb has already paid in full for the launch, and that Roscosmos would keep that fee whether it went ahead or not.
The launch of OneWeb's satellites this week has become a major focus as a test of how the ongoing war between Ukraine and Russia will affect the future of space co-operation across the world. It is the first significant launch involving Russia and other nations since attacks began.
Neither the UK government or OneWeb have yet publicly commented on whether the launch will or should go ahead.
But tensions over collaborations including the International Space Station and the ExoMars trip to Russia have continued to mount.
So far, Nasa, the European Space Agency and Roscosmos have yet to cancel any of those missions. But the ExoMars mission will see an ESA lander launched on board a Russian rocket – and the former has said that a successful launch of the mission this year is now looking unlikely.
Register for free to continue reading
Registration is a free and easy way to support our truly independent journalism
By registering, you will also enjoy limited access to Premium articles, exclusive newsletters, commenting, and virtual events with our leading journalists
Already have an account? sign in
Register for free to continue reading
Registration is a free and easy way to support our truly independent journalism
By registering, you will also enjoy limited access to Premium articles, exclusive newsletters, commenting, and virtual events with our leading journalists
Already have an account? sign in
Join our new commenting forum
Join thought-provoking conversations, follow other Independent readers and see their replies