Scroll Free September: Why a health charity wants you to go cold turkey on Facebook, Instagram and Twitter
Similar to Dry January or Stoptober, Scroll Free September will be the first ever mass-participation social media-free month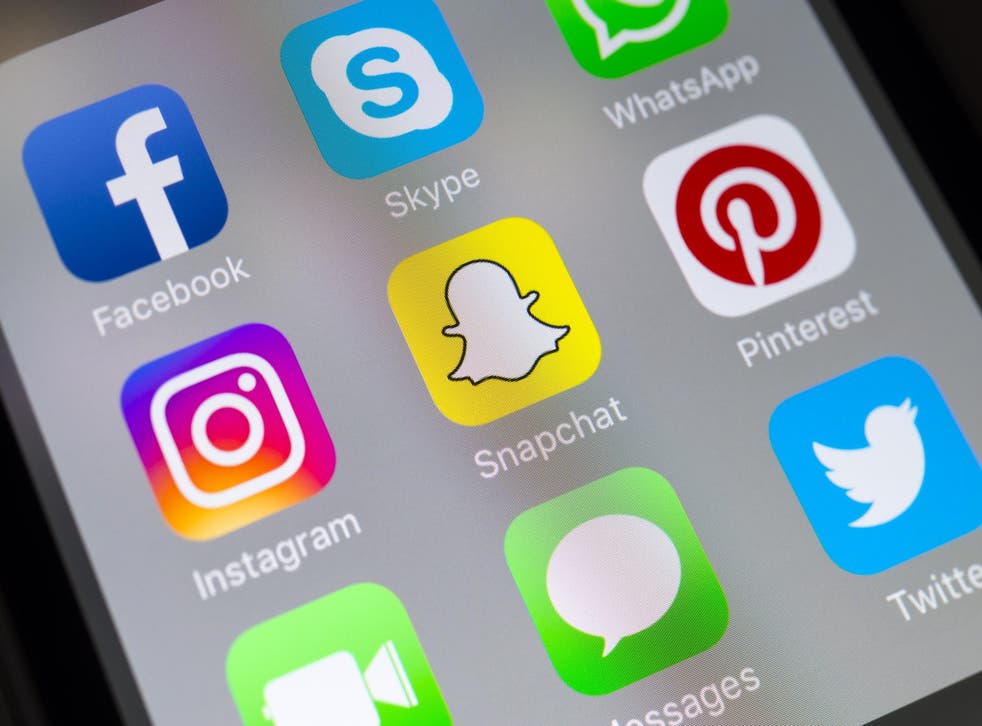 A health and wellbeing charity is asking people to take back control of the technology in their lives by cutting back on – or even quitting – social media.
The Royal Society for Public Health (RSPH) launches Scroll Free September on 1 September, in what will be the first ever mass-participation social media-free month.
The campaign follows extensive polling by the charity that sought to determine the effect social media platforms like Facebook, Instagram and Twitter have on people's mental health and wellbeing.
If you're hoping to take part, or even just curious, here's a rundown of what it's all about.
What is Scroll Free September?
In the way Dry January is aimed at making people abstain from alcohol, and Stoptober is meant to be the push people need to quit smoking, Scroll Free September hopes to help people spend less time hooked to their screens.
The digital detox comes after studies have pointed to the negative impact social media can have on people.
"Scroll Free September is a great opportunity to take a break from social media," explains Chris Elmore, chair of the all-party parliamentary group on social media and young people's mental health and wellbeing.
"Many of us are guilty of becoming consumed by social media and whilst there are many benefits to using the various platforms which are available, it's important to take some time out." ​
Why would you want to do that?
In short, because it will make you healthier and happier. Logging off from social media channels could help improve your sleep, your general wellbeing and even your relationships.
"Scroll Free September is about taking a break and taking notice of the aspects that may be having a more negative impact on your wellbeing – of which we know there are many – and using that knowledge to establish a healthier, more balanced relationship with social media in the future," said Shirley Cramer, chief executive of RSPH.
"Whether it's scrolling before bed stopping you sleeping, following aspirational and unattainable accounts denting your self-esteem, or the ever-presence of phones getting in the way of your face-to-face interactions with friends and family, Scroll Free September gives us all the opportunity to identify those negative elements and cut them out for good."
Who is taking part and what tips are there for getting through it?
According to estimates by the RSPH, as many as 320,000 people in the UK are planning to take part in the Scroll Free September campaign.
Whether all of them make it the whole month – or even begin the challenge – will likely determine whether this becomes an annual event or becomes a footnote for the likes of Twitter and Facebook to forget about.
If you don't want to quit completely, there are other ways to wean yourself away from your screen.
Apps like Quality Time will monitor how much time you spend on certain apps and could provide incentives to cut down. New features in Android also offer ways to limit the time spent in certain apps.
Apple's newest update, iOS 12, also includes a feature named Screen Time that gives a full read out of all the time you've spent on your phone and where. That will be fully released sometime in September when the new iPhone is launched, but is available in the public beta version now.
People who have previously done a digital detox suggest switching off may not be as easy as, well, switching off.
"Having just completed my own digital detox for August I wholeheartedly endorse RSPH's Scroll Free September campaign," said Jonathan Ashworth, Labour's shadow health and care secretary.
"My scroll free August wasn't easy but I certainly feel I benefited from taking a break."
Register for free to continue reading
Registration is a free and easy way to support our truly independent journalism
By registering, you will also enjoy limited access to Premium articles, exclusive newsletters, commenting, and virtual events with our leading journalists
Already have an account? sign in
Register for free to continue reading
Registration is a free and easy way to support our truly independent journalism
By registering, you will also enjoy limited access to Premium articles, exclusive newsletters, commenting, and virtual events with our leading journalists
Already have an account? sign in
Join our new commenting forum
Join thought-provoking conversations, follow other Independent readers and see their replies