Tamagotchis making comeback as new mobile game
Bandai Namco cracking cult toy from keychain egg for new version 
Joe Sommerlad
Wednesday 21 March 2018 14:47 Comments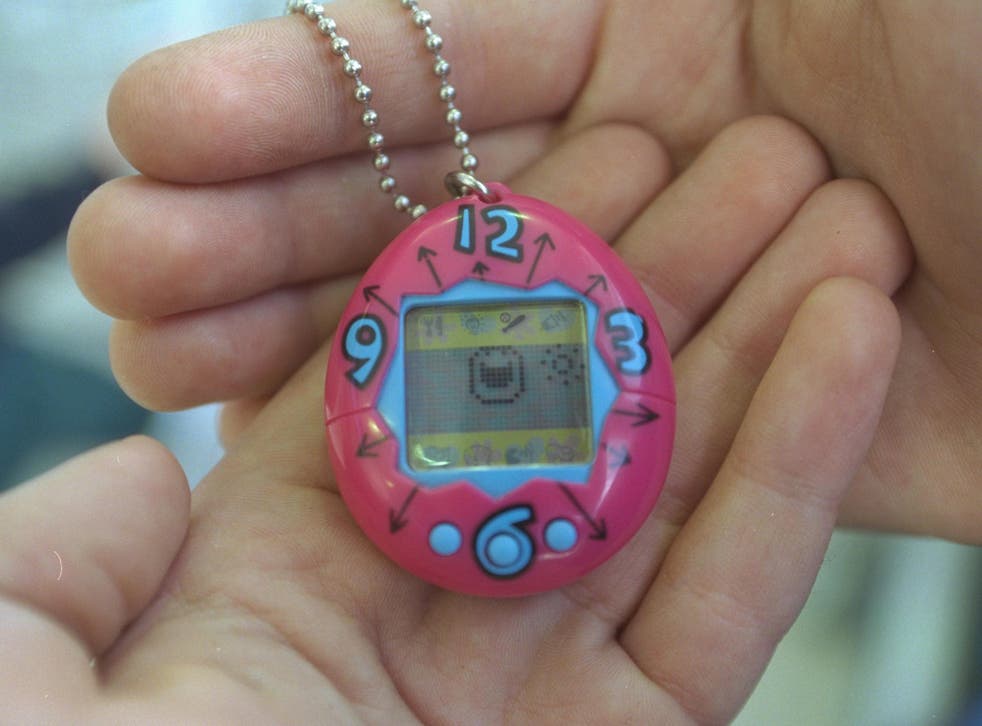 Japanese video game developer Bandai Namco has announced it is developing a new mobile version of Tamagotchi.
Originally sold as miniature plastic eggs that could be hung from a keychain, the hand-held pixelated pet simulator took school playgrounds by storm in 1996, temporarily rivalling Matchbox cars and Merlin's line of Premier League football stickers for popularity and paving the way for other analogue fads like Pokemon and Beanie Babies.
Bandai Namco has brought back Tamagotchi in various guises over the intervening years, including in its original form last year for the toy's 20th anniversary, the success of which venture appears to have inspired the new version.
This time around, the game - in which you again feed and nurture a digital creature - will take the form of a free mobile app called My Tamagotchi Forever, with purchasable bonus features and adverts paying its way.
The recent wildfire success of cryptocurrency game CryptoKitties, in which players also care for a pet and buy it accessories using ether digicoins, may also be behind Bandai's thinking.
My Tamagotchi Forever will be available on both Google Android and Apple's iOS, ensuring a new generation will suffer the pangs of guilt and remorse when they inevitably get bored of cleaning up after their avatars and allow the poor things to die of neglect.
Retro-tech nostalgia is big business these days - with arcade games, early consoles and cassette tapes featuring prominently in everything from Black Mirror (2011-), Wreck It Ralph (2012), Guardians of the Galaxy (2014), Pixels (2015), Stranger Things (2016-) and Steven Spielberg's forthcoming blockbuster Ready Player One.
Nostalgic gadgets we would love to see make a comeback

Show all 10
Fan-made in-browser revivals of old eight and 16-bit Nintendo and Sega Mega Drive console games also remain wildly popular - and Game Boys even live on as hipster fashion accessories.
Register for free to continue reading
Registration is a free and easy way to support our truly independent journalism
By registering, you will also enjoy limited access to Premium articles, exclusive newsletters, commenting, and virtual events with our leading journalists
Already have an account? sign in
Register for free to continue reading
Registration is a free and easy way to support our truly independent journalism
By registering, you will also enjoy limited access to Premium articles, exclusive newsletters, commenting, and virtual events with our leading journalists
Already have an account? sign in
Join our new commenting forum
Join thought-provoking conversations, follow other Independent readers and see their replies