Telegram used by white supremacists to organise violence against Black Lives Matter protestors
Telegram says its mission is to 'support privacy, free speech and peaceful exchange of ideas'
Adam Smith
Friday 26 June 2020 11:23 Comments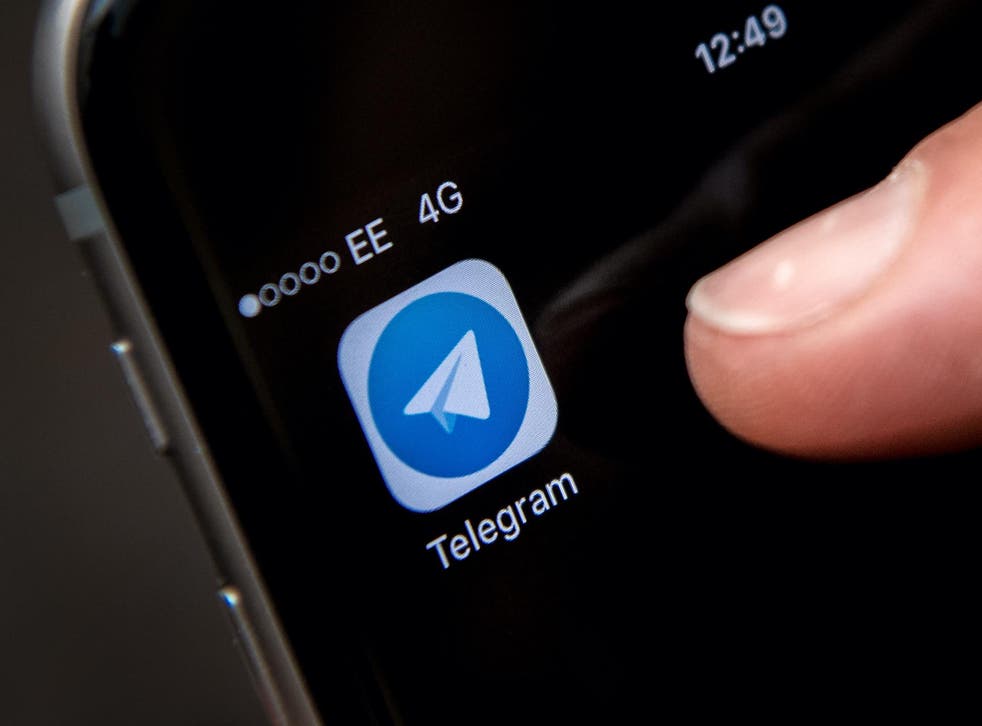 White supremacists are openly organising violent action on the messaging app Telegram, according to a report from the Institute for Strategic Dialogue.
Telegram is an encrypted messaging app, similar to Signal.
The report, which was shared with CNN, said that the white supremacists are using over 200 groups on the app to combat minority communities and Black Lives Matter protestors.
One of these channels is called the Fascist Group Esoteric Anti Root Collective, another is called "Only White Lives Matter" or "Hans's Right Wing Terror Center".
The ISD analysed over one million posts on Telegram in white supremacists channels, each with an average of 1773 members.
These channels share content including how to manufacture 3D guns and outright praise for mass killers, CNN reports.
One Telegram channel compiled a list of terrorists, such as the Charleston church shooter Dylan Roof and the Christchurch mosques attacker Brenton Tarrant, calling them "saints".
Others encourage sending gifts or letters to these terrorists.
These channels are deeply interconnected; 205 out of the 208 channels found by the ISD linked to each other.
They are also crossing over with the Boogaloo movement, which advocates for civil war in the United States.
Boogaloo advocates have reportedly conspired to prevent states from enforcing lockdowns during the coronavirus pandemic – due to their anti-government stance – as well as planning to disrupt Black Lives Matter protests.
However, Boogaloo members have separated themselves from others along political lines, between those who support white supremacy and those who do not.
The pandemic "plays into some of the accelerationist narratives that there will be a breakdown of society which will eventually lead to a race war through which the Whites will be victorious and able to establish a White ethnographic state," said author of the study Jakob Guhl.
Accelerationists believe that capitalism should be encouraged more that it currently is in order to generate social change.
Such views come from both the left and the right. Left-wing accelerationists believe that increased capitalism will result in its collapse sooner, as Karl Marx predicted, while right-wing accelerationists believe that capitalism should be continued indefinitely and with greater intensity.
Vast Black Lives Matter crowd gathers in Brooklyn
The reason that white supremacist content is so prominent on Telegram is that such content is not moderated as strictly as on other social media networks.
The ISD reports that Telegram is failing to enforce its own, limited, content moderation policies.
Joshua Fisher-Birch, a research analyst at the Counter Extremism Project (CEP), told CNN that "the fact that [Telegram does] not take action, despite these channels blatant advocating for violence, indicates that Telegram is either unwilling to take a stand, or that Telegram wants as much market share as possible."
"If Telegram removed these channels, it would signal to other White supremacist users that Telegram is taking a stand on content removal, and might lead to White supremacists and the extreme right looking for a new platform."
Telegram's policy states that the company "prides itself on not interfering with its users' content and opinions."
"While we do block terrorist (eg ISIS-related) bots and channels, we will not block anybody who peacefully expresses alternative opinions."
In a statement given to CNN, Telegram said: "Telegram is a neutral platform used both by Black Lives Matter and their opponents, as well as by thousands of other political movements around the globe. Our mission is to support privacy, free speech and peaceful exchange of ideas. Calls to violence are not welcome on our platform."
"Telegram allows users to report public calls for violence. Our moderators routinely take down posts violating our Terms of Use — and block channels that are made up entirely of such posts."
Telegram is not the only company with issues around hosting far-right content. White nationalists groups have been openly operating on Facebook, Twitter has historically verified white supremacists before reversing its decision following a backlash.
Reddit is also facing a backlash from users because of its inaction against racism, and far-right users banned from these platforms have migrated elsewhere – joined by some British MPs.
Register for free to continue reading
Registration is a free and easy way to support our truly independent journalism
By registering, you will also enjoy limited access to Premium articles, exclusive newsletters, commenting, and virtual events with our leading journalists
Already have an account? sign in
Register for free to continue reading
Registration is a free and easy way to support our truly independent journalism
By registering, you will also enjoy limited access to Premium articles, exclusive newsletters, commenting, and virtual events with our leading journalists
Already have an account? sign in
Join our new commenting forum
Join thought-provoking conversations, follow other Independent readers and see their replies