10 years of hashtags that changed Twitter
To mark the tenth birthday of the hashtag, here are 10 ways it helped to change the world
Tony Allen
Thursday 24 August 2017 12:58 Comments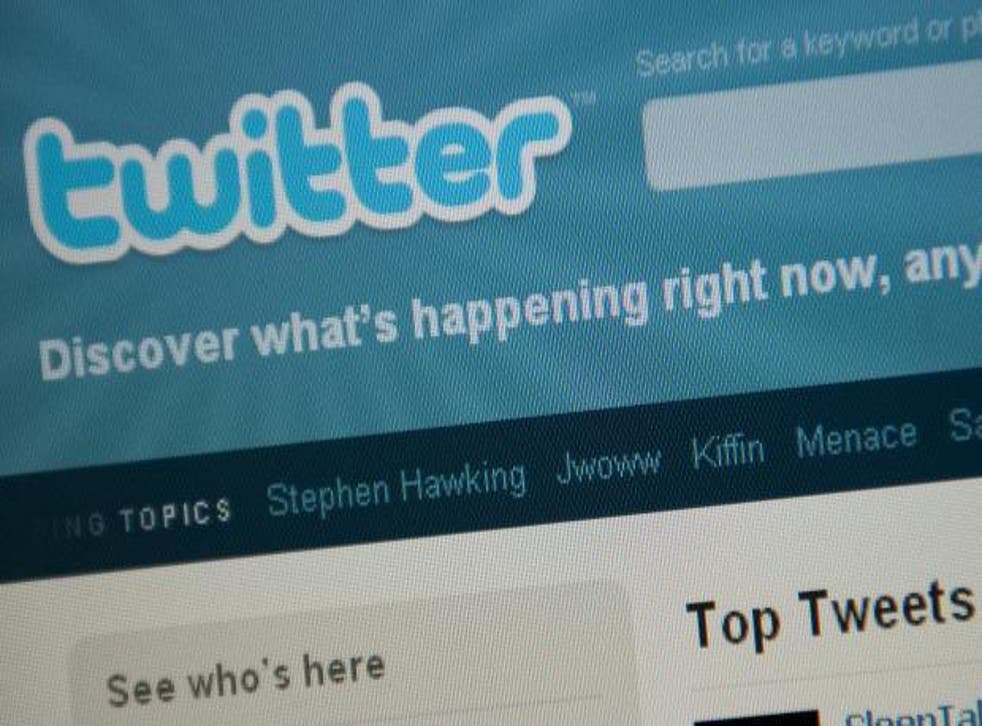 Until 10 years ago, the purpose of the hash key on a computer keyboard was a mystery to most people.
But on 23 August 2007, Chris Messina, Twitter's 1,186th user, took to the social media platform to ask people what they thought about the idea of using a "hashtag" to collate people and messages.
To back up his idea, he tweeted #BarCamp to bring together comments about a tech conference series.
Since then, it has become common parlance, offline as well as online, where it has become a key part of social networking, allowing users to access the latest content about one key subject at the tap of a button.
It has expanded onto Facebook, Instagram and Tumblr, been featured in songs and has allowed a much greater analysis of trending subjects. To mark the tenth birthday of the hashtag, here are 10 ways it helped to change the world.
#BlackLivesMatter
​The hashtag for BlackLivesMatter (BLM) accompanied the movement's launch in 2012, after George Zimmerman was acquitted of the murder of black teenager Trayvon Martin in Florida.
It has become associated with numerous protests and demonstrations aimed at confronting the ongoing racism in society.
It also spawned the controversial #AllLivesMatter retort.
#ArabSpring
As a wave of protests spread across the Middle East in 2011, the hashtag featured in hundreds of thousands of tweets.
As a result it is widely viewed as one of the first major historical events which was facilitated in part by social media.
#IamSpartacus
After Paul Chambers lost his appeal against a fine and conviction he received for joking on Twitter that he would blow Doncaster's Robin Hood Airport "sky high" if he missed his flight because it had closed, fellows users took up his cause.
Hoodrats singer Chris T-T first suggested that users should repost his words as an act of defiance against the conviction.
Many followed his lead, alongside the hashtag, which was inspired by the infamous line from the film.
#IceBucketChallenge
The Ice Bucket Challenge raised money for a variety of motor neurone disease charities, and swept both sides of the Atlantic in 2014.
Users doused themselves in icy water and nominated others to do the same and donate to the cause.
However, this viral campaign also saw something of a backlash and questions were raised over the motives of some participants.
#LoveWins
Social media has done wonders for LGBT visibility, with a number of hashtags like #LGBTBabes under which users posted their favourite selfies.
#LoveWins came after the US Supreme Court ruled in favour of same-sex marriage in 2015.
It quickly swept the microblogging site with the LGBT community and allies expressing their relief at the recognition.
#DogsAtPollingStations
The #DogsAtPollingStations trend has brought some light relief to Twitter timelines at the last two general elections.
Users posting pictures of their dogs outside voting venues.
#PorteOuverte
Hashtags have united Twitter during many recent terrorist atrocities and natural disasters.
The #PrayFor movement unites users in their condolences with various affected areas.
However, #PorteOuverte, French for 'open door', was used by locals in Paris following the Bataclan shootings in 2015 to direct survivors to their homes in the city and offer safe havens.
A similar Twitter reaction followed the Manchester Arena shooting this year.
#BringBackOurGirls
Anther response to a major international event, #BringBackOurGirls came in reaction to the 2014 kidnapping of more than 200 schoolgirls by militant group Boko Haram in Nigeria.
Its use prompted some to argue that it was mere "clicktivism" which had little impact beyond the sphere of Twitter, while others argued it was a powerful tool to indicate strength of feeling.
#ff
Follow Friday, or #ff, is one of the new phrases that has come to define the platform as a social tool in its own right.
Started in 2009, users tag accounts they like in a tweet with #ff, to encourage their followers to also follow said accounts.
#RiotCleanUp
After violence erupted in the north London district of Tottenham in 2011, #RiotCleanUp became the fourth most used hashtag during this period.
Celebrating the "Blitz spirit" shown by residents of the affected areas, it encouraged people to come out and help with the clean up operation.
Register for free to continue reading
Registration is a free and easy way to support our truly independent journalism
By registering, you will also enjoy limited access to Premium articles, exclusive newsletters, commenting, and virtual events with our leading journalists
Already have an account? sign in
Register for free to continue reading
Registration is a free and easy way to support our truly independent journalism
By registering, you will also enjoy limited access to Premium articles, exclusive newsletters, commenting, and virtual events with our leading journalists
Already have an account? sign in
Join our new commenting forum
Join thought-provoking conversations, follow other Independent readers and see their replies