Olio app brings food shopping to the sharing economy in bid to tackle waste
UK homes waste 7 million tonnes of food a year but an app could be about to end all that…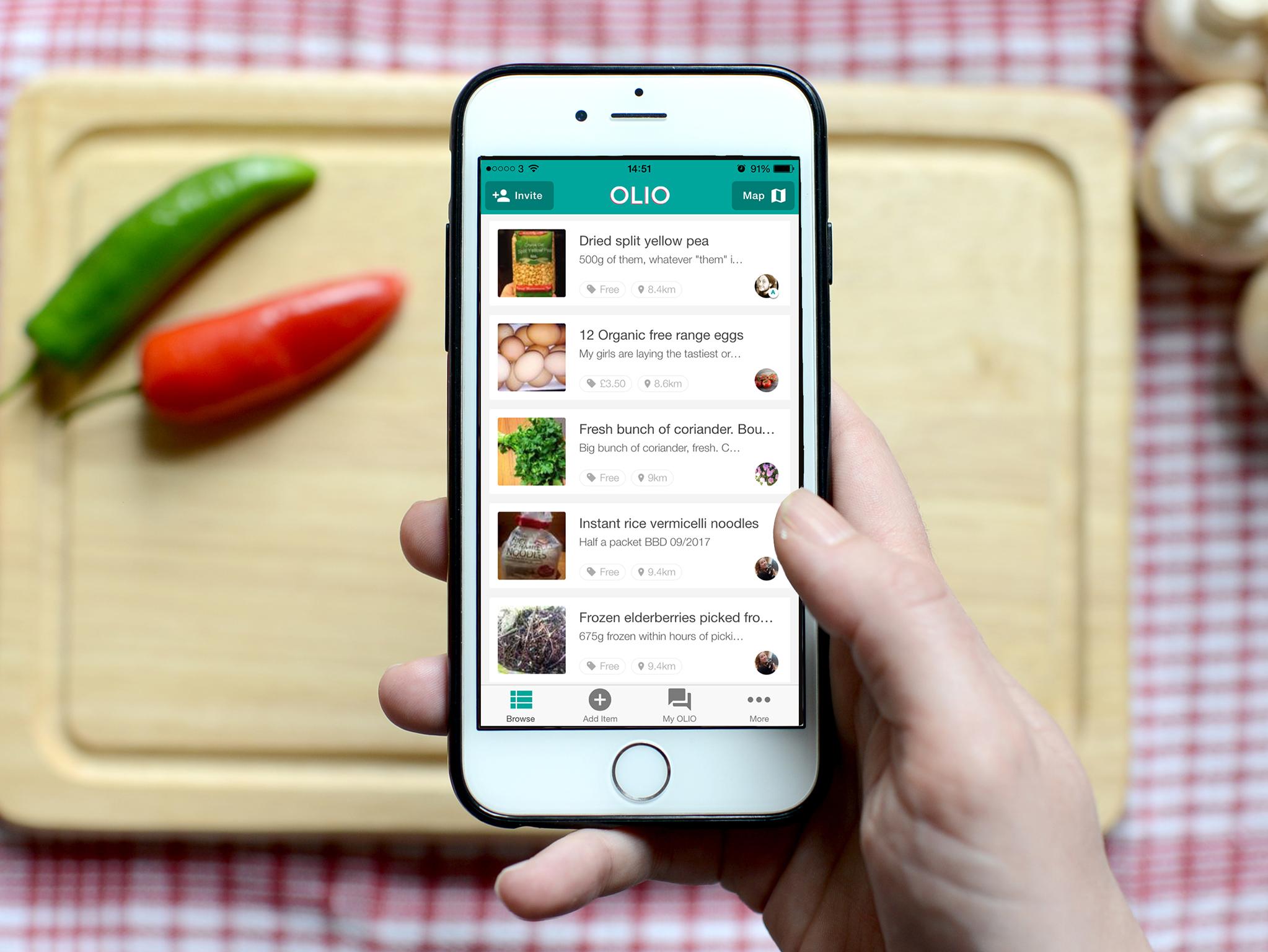 We all condemn supermarkets that chuck out vast quantities of food but UK households are just as guilty of waste. UK homes throw away 7 million tonnes of food and drink every single year, an amount that the Love Food Hate Waste campaign estimates costs us an unappetising £12.5bn.
It's an issue that's bad for the planet but also bad for shoppers' pockets, with the average family wasting £700 a year simply by throwing away food that could have been eaten; that's nearly £60 every month.
There have been numerous campaigns to tackle such waste, with supermarkets attempting to play their part too by cutting back on two-for-one offers that encourage unnecessary purchases.
But perhaps the answer lies not in big campaigns but in technology. Creators of a relatively new app – Olio – say the answer is more tech-enabled sharing.
Simple savings
The premise is incredibly simple. The user downloads the app, sets their home location and can then see items of food being advertised nearby by their neighbours and businesses. The app suggests that suitable offerings could range from unused packets that are nearing their use-by date to even half-vegetables if only part has been used. Items can then be collected from neighbours or via drop boxes held by businesses in each area.
People with food that is still edible but risks going to waste snap a photo using their phone, upload it and the app then advertises it to other nearby users. The success of the app depends on having groups of people using the app in any one area, and so it's signing up volunteer ambassadors to promote the app within their areas.
Apps that help you spend less
Olio is just the latest in a series of apps and technological developments designed to help shoppers save money and cut waste.
The free Love Food Hate Waste app helps customers plan meals, shop efficiently and use up leftovers, providing recipe ideas and tips for using up extra ingredients. The "My kitchen" tab lets shoppers keep an accurate stocktake of everything in their home so they are never tempted to buy an ingredient "just in case".
The NHS Smart Recipes app provides a database of meal ideas that can feed four adults and cost just £5 to make, while the mySupermarket app helps shoppers identify the cheapest supermarket for a customer's individual shopping basket, as well as showing the prices of items over time so that users can correctly identify deals.
Join our commenting forum
Join thought-provoking conversations, follow other Independent readers and see their replies