Man spends 48 hours immersed in virtual reality in artistic experiment
Thorsten Wiedemann said he experienced no nausea, headaches or eye problems during his VR marathon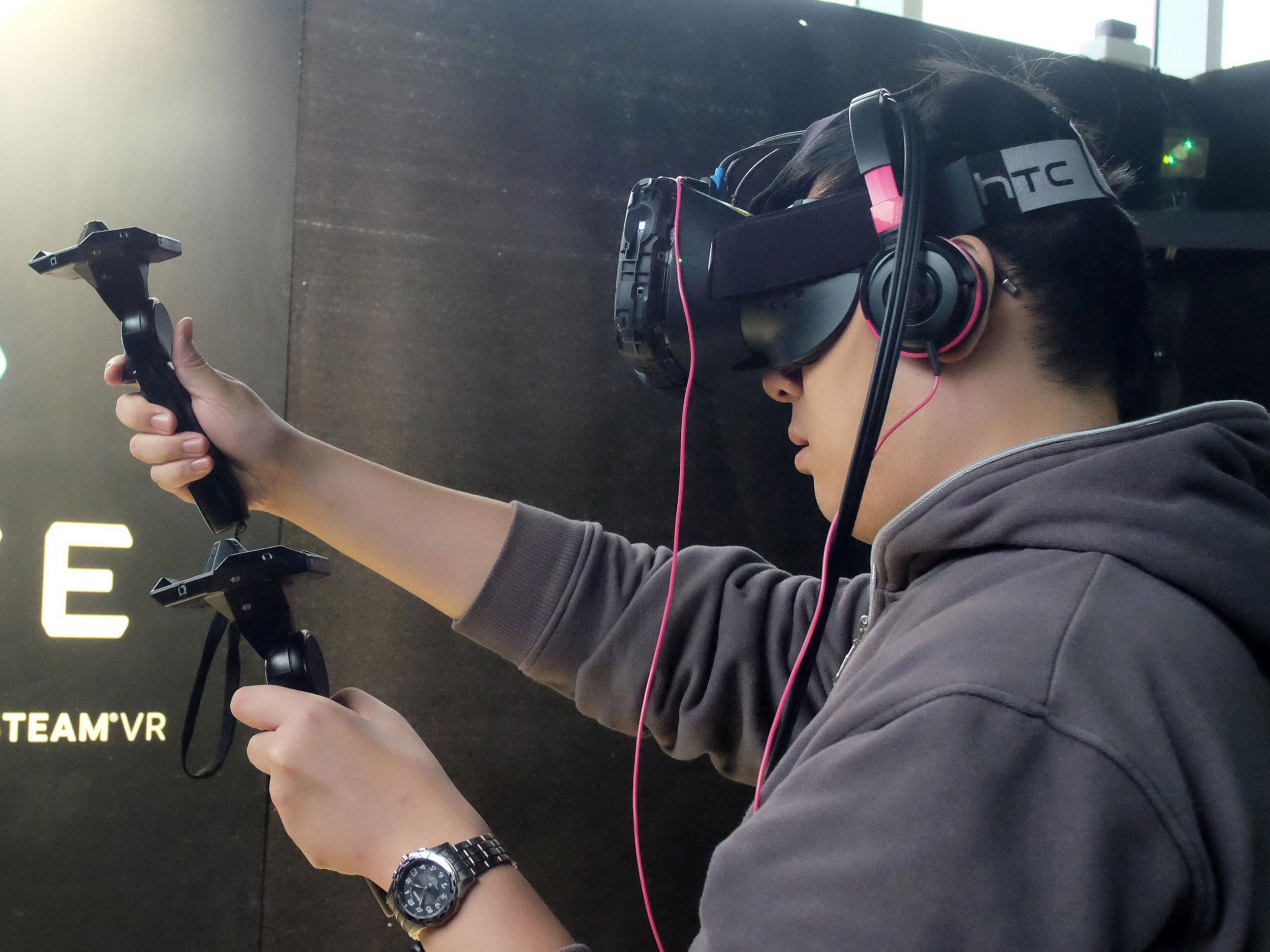 The director of a German games festival has spent 48 straight hours immersed in virtual reality (VR), making it through with no reported ill effects.
Thorsten Wiedemann, founder and artistic director of Berlin's A MAZE Festival, took part in the VR marathon for an artistic experiment called Disconnected at the start of January.
For two days, Wiedemann experienced a number of VR games and demos at Berlin's Game Science Centre, helped along by game designer Sara Lisa Vogl, who helped curate his experience and pick what games he played.
Sporting the HTC Vive VR headset and a pink onesie, Wiedemann only slept for two and a half hours each morning, in a virtual cave with a view of the stars which Vogl designed for him in her own VR game, Lucid Trips.
To keep himself from going to the toilet too much (which would be tricky with a bulky VR headset covering his face), Wiedemann mostly ate liquid food supplements, chocolate and bananas - although some visitors brough him pizza and sausages as a treat.
Significantly, however, Wiedemann said he experienced few adverse effects during the experiment, telling The Creators Project: "I had no physical problems - no burning eyes, killing headaches or nausea."
He did have a panic attack 25 hours into the experience, and was fairly close to giving up - but he managed to power through and finish the next day.
Although Wiedemann's feat seems like a test of endurance, he believes that spending long periods in VR will become commonplace in 10 years' time, once the technology has advanced and become more mainstream.
"[In 2026], it is normal that you jump into VR to meet your international friends in social VR rooms and go on crazy adventures together," he said.
Although it might not be feasible to spend 48 hours in VR on a regular basis, he said it could be seen in the same way as a "controlled drug experience" is today - a small minority of VR users may experiment with their perceptions of reality by immersing themselves in virtual worlds for days at a time.
Virtual reality is still a long way from becoming part of our everyday lives, but one day, a 48-hour VR marathon could just seem like a normal weekend, rather than an art project.
Join our commenting forum
Join thought-provoking conversations, follow other Independent readers and see their replies