TikTok bans misinformation about Jews, but antisemitic conspiracy theories still get millions of views
TikTok's new rules forbid 'misinformation about notable Jewish individuals and families who are used as proxies to spread antisemitism'
Adam Smith
Wednesday 21 October 2020 16:18 Comments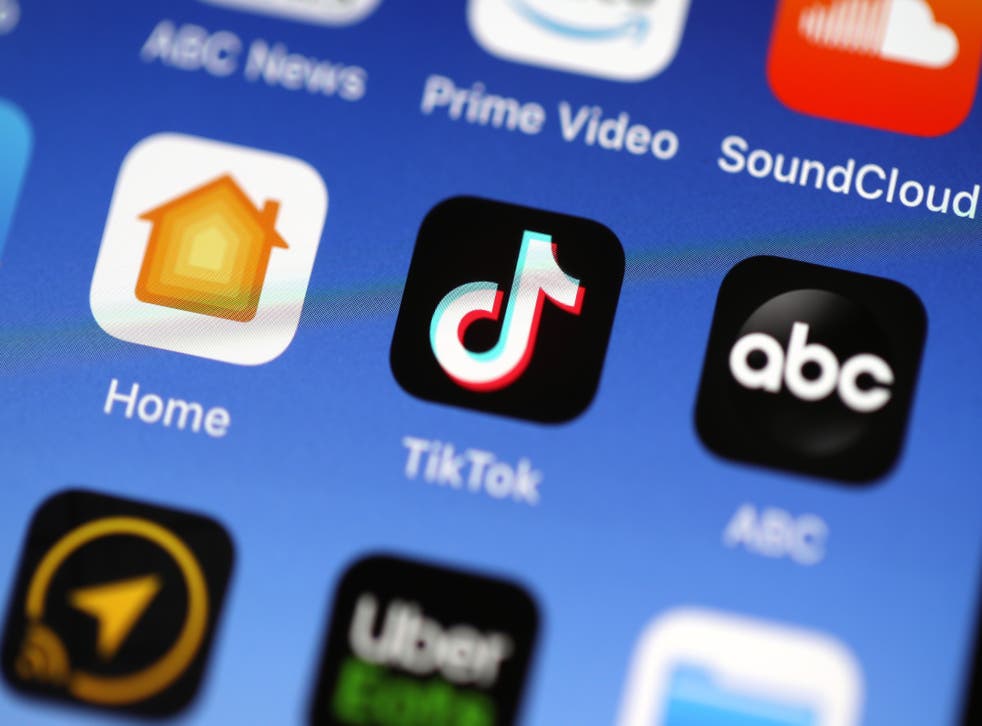 TikTok videos that promote false antisemitic conspiracy theories about George Soros and the Rothschilds have been watched by million and remain easy to find on the platform, despite the company saying it is cracking down on racist and misleading content.
At time of writing, the hashtag #georgesoros has a total of 7.1 million views on the platform, while the hashtag #georgesorosiscorrupt has over 63,000 views. Many videos on the platform that use these hashtags mention antisemitic themes, such as Mr Soros being central to the Black Lives Matter movement by paying protestors. 
Such antisemitic and conspiratorial content is untrue. The notion that wealthy Jewish figures exert some form of malicious control over world events is a well-documented myth.
One account with over 26,000 followers, which also posts transphobic and antivax videos, claims that the Black Lives Matter movement "was given to us by George Soros". 
Another showed an edited clip of political commentator Bill O'Reilly which discusses the organisations Mr Soros has donated to, including Hillary Clinton's campaign and the NAACP.
"That is why you are seeing the collapse of our criminal justice system…. George Soros, in my opinion, has funded the worst Bolshevik elements he could support. I've never seen anyone do as much damage to the United States of America," the video states.
Other videos place Soros at the centre of "every conspiracy on the leftist side", and has been "funding everybody that hasn't been going to work, blocking traffic, for the past year and a half".
In one video a supporter of president Donald Trump talks about the "top three people she would like to snipe right now", mentioning both George Soros and Hillary Clinton.
The hashtags #rothschild and #rothschildfamily, which have over five million views and 450,000 views, respectively, feature numerous conspiracy theories that the Rothschilds "won't stop until they have everything" and that they funded the Nazis. In fact the Nazis used the Rothschilds as political propaganda, such as the film The Rothschilds' Shares in Waterloo which can be read on many antisemitic websites. 
Other hashtags, including #billgatesisevil (2.5 million views), #arrestbillgates (911,000 views) and #billgatesvirus (101,000 views) remain on the platform, promoting misinformation that Bill Gates is developing a coronavirus vaccine to microchip people.
Many of these videos are also linked to other conspiracy theories, including long-standing myths about the Trilateral Commission (nearly 310,000 views), the Bilderberg group (500,000 views) and an apparent 'new world order' which is often linked to financial capitalism and Jewish interests.
Other conspiracy theories linked to from these videos include the "depopulation agenda" and Agenda21 (11.2 million views). Agenda21 was a nonbinding UN resolution from 1992 about sustainable development, but is popular among conspiracy theorists because of the myth that it is a plot to impose a totalitarian world government.
That conspiracy theory has seen a resurgence during the coronavirus pandemic because of conspiracy theorists linking it to Bill Gates, George Soros, and 5G networks. 
TikTok's Community Guidelines on "misleading information" forbids content which "incites hate or prejudice", misinformation during "emergencies that induces panic", and "hoaxes".
TikTok also recently updated its Community Guidelines in order to take a stronger stance against antisemitism on its app.
"As many monitoring organisations are reporting that antisemitic sentiment is increasing in the world, we're proud that we have already taken steps to keep our community safe, for example, by not permitting content that denies the Holocaust and other violent tragedies", the company wrote in a blog post. 
"We know there's always more we can do which is why we are taking further action to remove misinformation and hurtful stereotypes about Jewish, Muslim and other communities. This includes misinformation about notable Jewish individuals and families who are used as proxies to spread antisemitism."
However, TikTok has seemingly not removed numerous videos that promote antisemitic themes related to George Soros, the Rothchilds, or the Bilderberg group.
TikTok has previously taken action against other harmful content. Searching for popular Nazi code words surfaces no results, with TikTok telling users that the phrase "may be associated with hateful behaviour".
Similarly, the hashtag #savethechildren, which is popular among QAnon believers, also has no videos related to it. TikTok tells users that the phrase "may be associated with behaviour or content that violates our guidelines" following the company's crackdown on the conspiracy theory. 
"Hate has no place on TikTok. That's why we are building on the work we already do to tackle antisemitism by taking further action to remove misinformation and hurtful stereotypes about the Jewish Community", a TikTok spokesperson said.
"We have removed the violating videos and blocked a number of the hashtags brought to our attention. We've always been open about the fact that we won't catch every instance of inappropriate content or account activity, and we recognise that we have more to do to meet the standards we have set for ourselves today. This is why we continue to invest at scale in our Trust and Safety operations, which includes both technologies and a team of thousands of people around the world."
Many other social media companies have also taken action against conspiracy theories and antisemitism on their platforms.
Facebook recently announced that it was updating its hate speech policies to explicitly ban Holocaust denial, after researchers found that posts and pages spreading fascism are being "actively recommended" by its algorithm. 
Twitter has also confirmed it will be removing posts that deny the Holocaust amidst widespread criticism that the company does not do enough to tackle hate speech on its platform.
Register for free to continue reading
Registration is a free and easy way to support our truly independent journalism
By registering, you will also enjoy limited access to Premium articles, exclusive newsletters, commenting, and virtual events with our leading journalists
Already have an account? sign in
Register for free to continue reading
Registration is a free and easy way to support our truly independent journalism
By registering, you will also enjoy limited access to Premium articles, exclusive newsletters, commenting, and virtual events with our leading journalists
Already have an account? sign in
Join our new commenting forum
Join thought-provoking conversations, follow other Independent readers and see their replies