Traffic lights built into pavement for smartphone-using pedestrians in Netherlands
The system, called +Lichtlijn, has attracted criticism from the Dutch Traffic Safety Association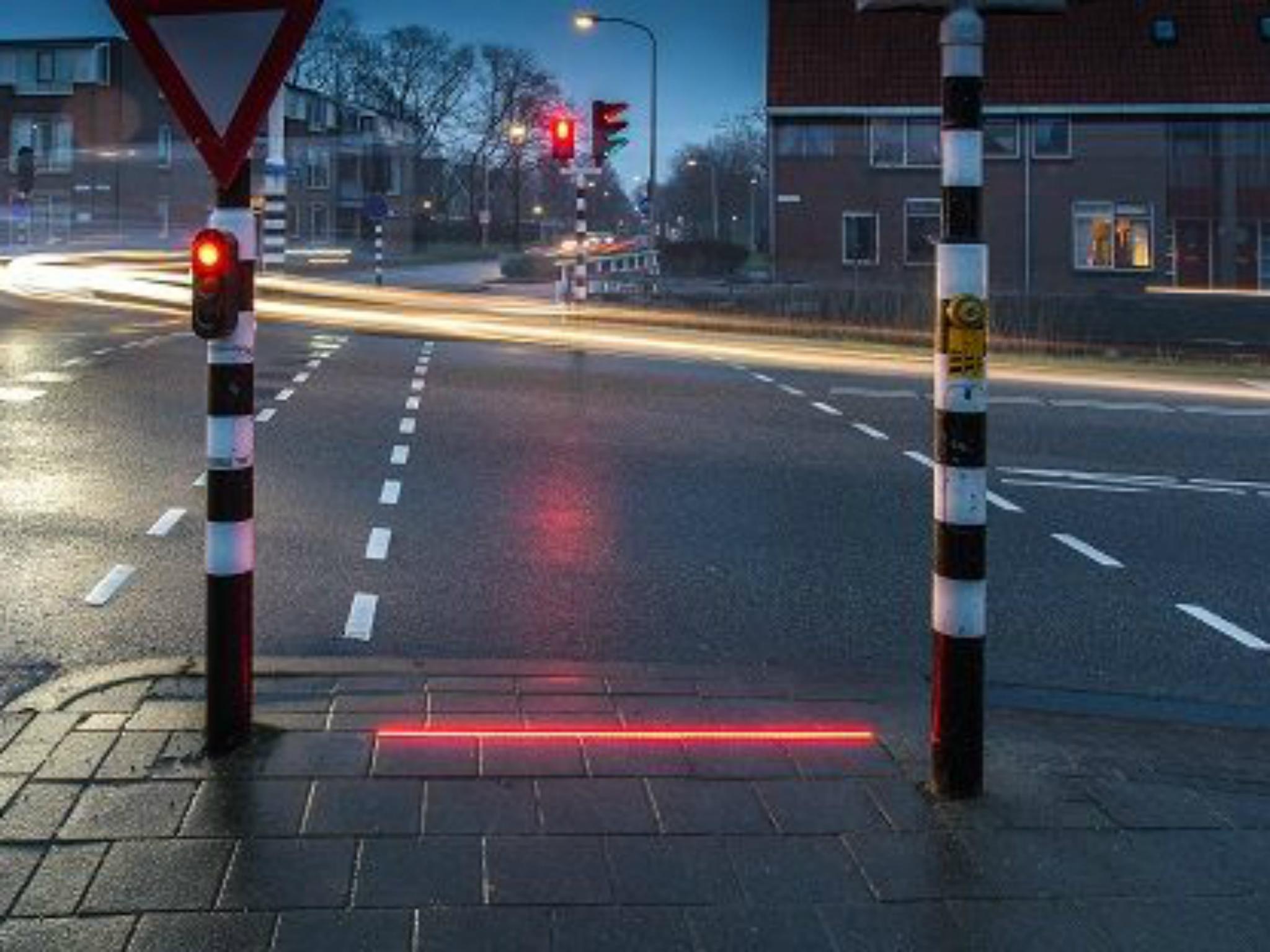 A town in the Netherlands is trialling special pavement lights designed to help smartphone users cross the road safely.
The LED strips have been embedded into the ground at a pedestrian crossing in Bodegraven, close to three schools.
The hope is that they'll catch the eye of pedestrians who are too distracted by their smartphones to bother looking at the road, telling them when to cross and when not to cross by either glowing green or red, depending on the traffic light signals.
Gadget and tech news: In pictures
Show all 25
"Social media, games, WhatsApp and music are major distractions in traffic," said councillor Kees Oskam. "We may not be able to change this trend, but we can anticipate problems."
The system, called +Lichtlijn (+Lightline), was developed by local firm HIG Traffic Systems, and has attracted criticism from the Dutch Traffic Safety Association, VVN.
"It's not a good idea to help mobile phone users look at their phones," said VVN's Jose de Jong.
"We don't want people to use phones when they're dealing with traffic, even when walking around. People must always look around them, to check if cars are actually stopping at the red signals."
According to DutchNews, a VVN spokesman accused the system of "rewarding bad behaviour".
HIG plans to roll +Lichtlijn out more widely if the trial proves successful.
Join our commenting forum
Join thought-provoking conversations, follow other Independent readers and see their replies