The Independent's journalism is supported by our readers. When you purchase through links on our site, we may earn commission.
Trump's false claims about election results are Facebook's most popular posts
Both posts attract nearly nine times more engagement than Trump's average posts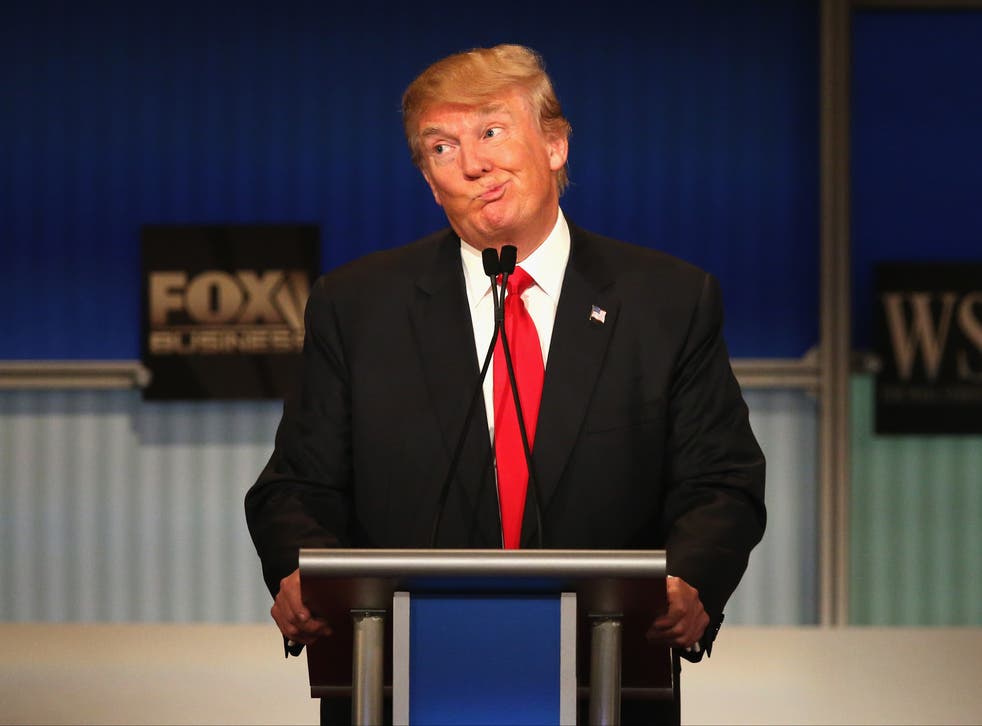 Two of Facebook's most popular posts in the last 24 hours are false claims from Donald Trump.
"Last night I was leading, often solidly, in many key States, in almost all instances Democrat run & controlled" president Trump posted.
"Then, one by one, they started to magically disappear as surprise ballot dumps were counted. VERY STRANGE, and the "pollsters" got it completely & historically wrong!"
That post performed 8.7 times better than Mr Trump's average message, which have continually proved popular on the platform versus similar posts from Joe Biden.
It received nearly 800,000 likes and reactions, accumulated nearly 220,000 comments and was shared 75,000 times, according to Crowdtangle.
Facebook's popular posts are those that receive large amounts of engagement – many of the comments and reactions to the posts were negative, but that nonetheless helped drive further interest in them.
Mr Trump has been repeatedly attacking the integrity of the election, specifically mail-in ballots, which have often tipped the count in favour of Mr Biden.
Previously, Mr Trump had said that mail-in ballots were "rigged" and "fraudulent". This resulted in a decrease of trust in the process from Republicans, compared to Democrats who continued to use the option in states like Florida.
Roughly 80 million mail ballots were expected to flood election offices this fall, more than double the number that were returned in 2016. 
"We have claimed, for Electoral Vote purposes, the Commonwealth of Pennsylvania (which won't allow legal observers) the State of Georgia, and the State of North Carolina, each one of which has a BIG Trump lead," Donald Trump also wrote on Facebook.
"Additionally, we hereby claim the State of Michigan if, in fact, there was a large number of secretly dumped ballots as has been widely reported!"
That post gathered 776,000 likes and reactions, 183,000 comments, and was shared 65,000 times at time of writing. It also performed 8.7 times higher than Mr Trump's average post.
The Trump campaign has been repeatedly and falsely claiming victory in swing states despite votes still being counted, and has today forced Facebook to change its disinformation policies. 
Both Facebook and Twitter have also been marking posts that contain fraudulent claims about the election, but do not say they are inaccurate.
"Final results may be different from the initial vote counts, as ballot counting will continue for days or weeks after polls close" an information box on Facebook reads.
"Official sources may not have called the race when this was tweeted", a link to the same message from Mr Trump's Twitter account states.
The popularity of Mr Trump's messages on social platforms, without adequate fact-checking, is a cause for concern regarding the integrity of the election.
A number of Mr Trump's supporters have begun protesting outside the vote count facility in Phoenix, some of them armed, after the incumbent president made baseless claims of electoral fraud. 
In Detroit, supporters demanded the count be stopped citing similar concerns.
As well as Facebook and Twitter, YouTube has also been criticised for taking insufficient action against popular, but false, content on its platforms.
The company recently had to remove videos that livestreamed fake election results.
Eight out of the 20 top results when users searched for "LIVE 2020 Presidential Election Results" presented false information. Many shared a predicted election graph of a Joe Biden victory as legitimate results.
Despite YouTube saying said it would continue to promote "authoritative" news sources, like CNN and Fox News in search results, these false broadcast ranked higher in YouTube's algorithm when users searched for "Presidential Election Results" or "Election Results" than outlets such as CBS News.
In addition, videos falsely claiming that Donald Trump won the election or that the election was interfered with by Democrats, despite votes still being tallied and no evidence for such a statement, do not violate the company's policies.
"Our Community Guidelines prohibit content misleading viewers about voting, for example content aiming to mislead voters about the time, place, means or eligibility requirements for voting, or false claims that could materially discourage voting," YouTube said.
"The content of this video doesn't rise to that level, so it wasn't removed."
Register for free to continue reading
Registration is a free and easy way to support our truly independent journalism
By registering, you will also enjoy limited access to Premium articles, exclusive newsletters, commenting, and virtual events with our leading journalists
Already have an account? sign in
Register for free to continue reading
Registration is a free and easy way to support our truly independent journalism
By registering, you will also enjoy limited access to Premium articles, exclusive newsletters, commenting, and virtual events with our leading journalists
Already have an account? sign in
Join our new commenting forum
Join thought-provoking conversations, follow other Independent readers and see their replies