TV5Monde hack: staff accidentally show passwords in report about huge cyber-attack
Journalists at the French TV channel were filmed with Post-its of passwords and information for social network accounts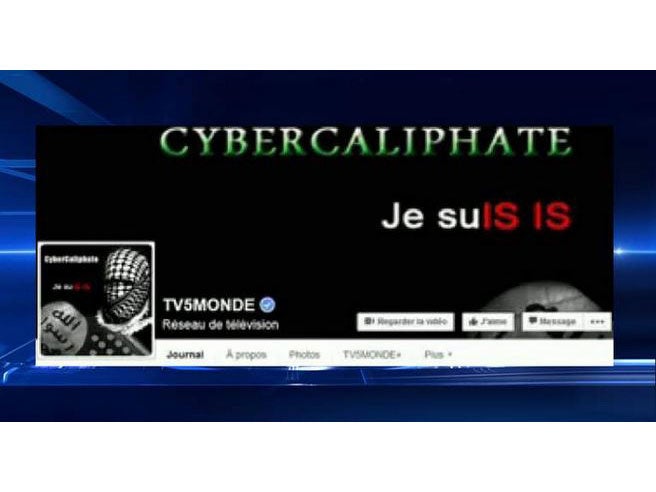 Staff at a French TV station accidentally showed off passwords and other personal information during a TV report into a cyber-attack that happened only a day before.
While filming interviews about the TV5Monde hack, which saw the station's channel taken off air and its website made unavailable, staff were filmed in front of a wall that had sheets of paper with sensitive information stuck to it.
A journalist at the station, David Delos, was filmed talking about his frustration with the attack to a French news programme while sat in front of the information. The notes seemed to include logins for Twitter, Instagram and other sites.
While the information is too blurry for most to see, some social media users claimed to have picked out parts of it. One Twitter user said the now changed password for the YouTube account was "lemotdepassedeyoutube", or in English "youtubepassword".
The footage is still online in an archive at FranceTV, the station that broadcasts the programme 13 Heures. But it is shown as blurry in that online copy and none of the details can be picked out.
The information does not seem to have been limited to the 13 Heures broadcast, with sensitive information also seen in other film. One Twitter user posted what seems to be a staff member's computer login.
The video was broadcast after the event, so could not have contributed towards yesterday's huge hack, and the accounts do not seem to have been compromised.
But password security could have contributed to the hack, according to earlier reports. One theory shared on Twitter but not traced to any official source said that the network's highest level password reportedly was "azerty12345" — the equivalent of "qwerty12345" as written on a French keyboard.
Join our commenting forum
Join thought-provoking conversations, follow other Independent readers and see their replies