Twitter broadens misinformation labels to show warnings when users like tweets
'These prompts helped decrease Quote Tweets of misleading information by 29 per cent', Twitter claims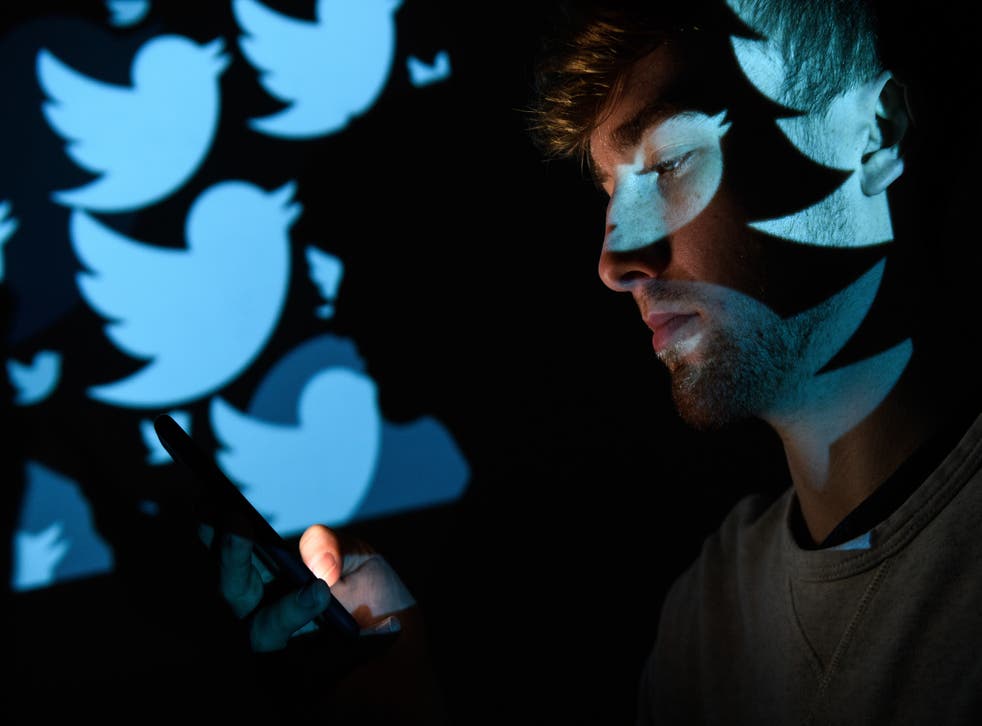 Twitter is widening its misinformation responses by informing users when the like a disputed tweets.
The social media site had added warning labels when users tried to retweet a post that attempted to spread misinformation or disinformation.
Misinformation is incorrect information naively shared, while disinformation is incorrect information maliciously shared with the intent to deceive the audience.
Twitter introduced new labels about the coronavirus in May in order to "provide additional context and information" to tweets with "disputed or misleading information" about the pandemic.
It also added labels to tweets from president Donald Trump, who has continually spread false messages about political rivals stealing the election, questioned the integrity of the ballot counters, baselessly claimed that ballots are being secretly dumped, and claimed victories in swing states where votes continue to be counted.
"Giving context on why a labeled Tweet is misleading under our election, COVID-19, and synthetic and manipulated media rules is vital", Twitter said in a statement.
"These prompts helped decrease Quote Tweets of misleading information by 29 per cent so we're expanding them to show when you tap to like a labeled Tweet."
Twitter has added numerous other features in order to add friction to the spread of misinformation. The company added a feature that encouraged users to read articles before sharing them as well as changing its retweet button so that it defaults to a quote-tweet in order to give "people an extra moment to consider why and what they were adding to the conversation", according to Twitter's Kayvon Beykpour and Vijaya Gadde.
Twitter says that it found a 23 per cent decrease in retweets and a 26 per cent increase in quote tweets, but an decrease of 20 per cent in both quote- and retweets altogether.
While the addition of these labels may have slowed misinformation on Twitter, it has not had the same effect on other platforms.
Labels placed on Mr Trump's posts on Facebook have done little to stop their spread, according to internal Facebook data.
"We have evidence that applying these informs to posts decreases their reshares by [approximately] 8 per cent," one data scientist posted on the company's internal discussion boards.
"However given that Trump has SO many shares on any given post, the decrease is not going to change shares by orders of magnitude."
The data scientist added that the labels were not expected to limit the scale of the post, but rather "to provide factual information in context to the post."
Mr Trump's posts were the most popular on the platform in a 24-hour period after the election. The posts shared false information about mail-in ballots and the integrity of the presidential election, which was won by Democrat Joe Biden. 
Register for free to continue reading
Registration is a free and easy way to support our truly independent journalism
By registering, you will also enjoy limited access to Premium articles, exclusive newsletters, commenting, and virtual events with our leading journalists
Already have an account? sign in
Register for free to continue reading
Registration is a free and easy way to support our truly independent journalism
By registering, you will also enjoy limited access to Premium articles, exclusive newsletters, commenting, and virtual events with our leading journalists
Already have an account? sign in
Join our new commenting forum
Join thought-provoking conversations, follow other Independent readers and see their replies