What is Elon Musk's 'everything app' X?
Twitter no longer exists – but can X really become a super app like China's WeChat?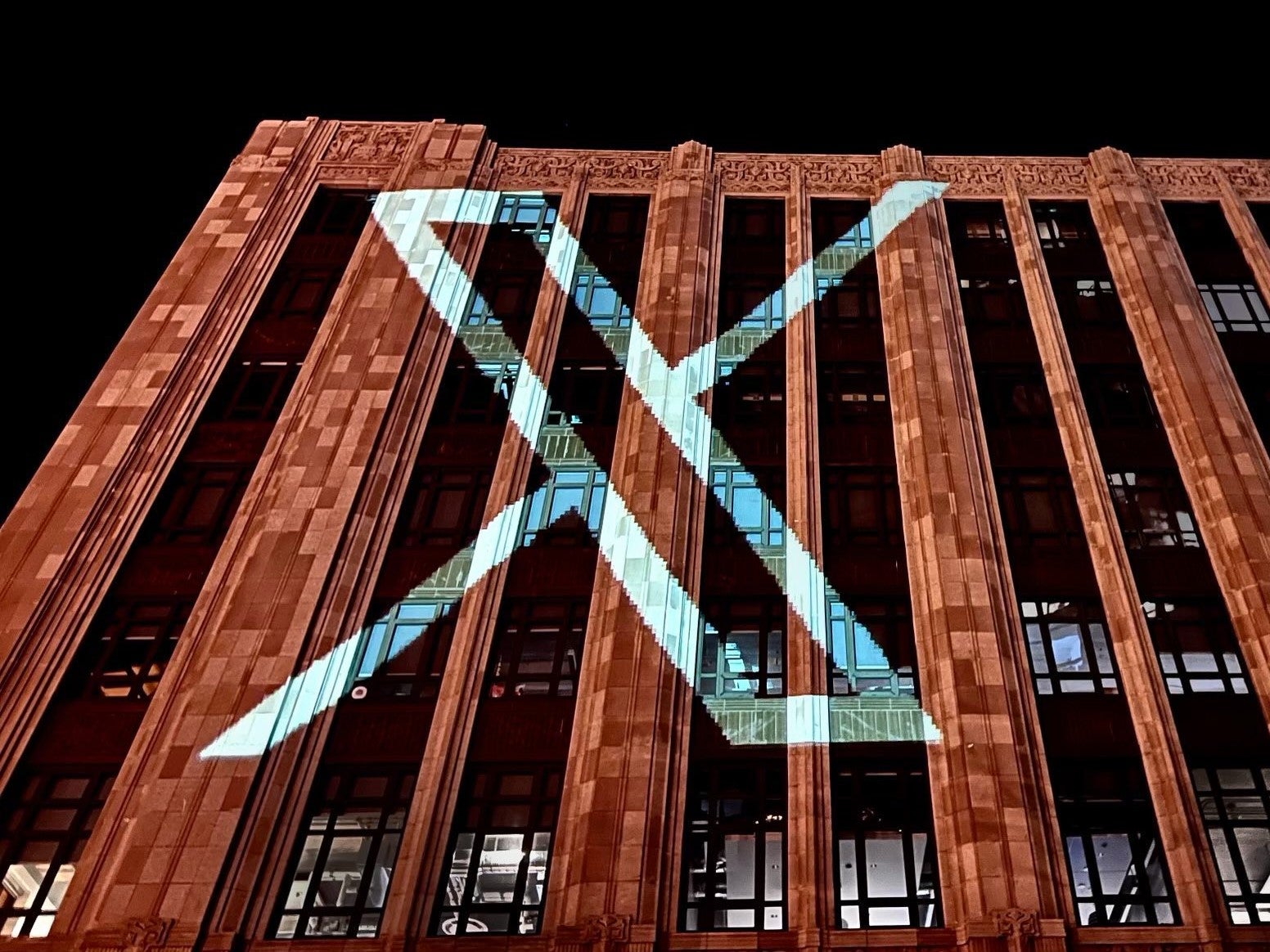 Elon Musk's plan to build an "everything app" is underway. After rebranding Twitter to X, the tech billionaire encouraged users to rethink the "whole concept" of what the platform is.
Before he even purchased Twitter in October 2022, Mr Musk said that buying the site was an "accelerant" to creating a super app akin to China's WeChat, India's PayTM and Indonesia's GoJek. These apps offer users the ability to not just make posts, but also send and receive payments, watch and listen to content, and even access services like booking taxis or ordering food deliveries.
Earlier this month, Mr Musk reportedly secured money-transmitting licenses in three US states, suggesting it is already preparing to become a payments business.
Linda Yaccarino, who took over as the chief executive of Twitter last month, gave more details about what the new X app will become, tweeting on Sunday that the rebranding was part of the company's goal to "transform the global town square" beyond a social network.
"X is the future state of unlimited interactivity – centred in audio, video, messaging, payments/banking – creating a global marketplace for ideas, goods, services, and opportunities. Powered by AI, X will connect us all in ways we're just beginning to imagine," she tweeted.
"For years, fans and critics alike have pushed Twitter to dream bigger, to innovate faster, and to fulfil our great potential. X will do that and more. We've already started to see X take shape over the past 8 months through our rapid feature launches, but we're just getting started."
X did not respond to a request for further information from The Independent about when such changes might take place. Shortly before his takeover of Twitter was complete, Mr Musk tweeted: "Twitter probably accelerates X by three to five years, but I could be wrong."
Mr Musk has had access to the X.com domain since 2000, during which time he was working on PayPal. Before rebranding Twitter, the website simply showed the letter 'X', but now redirects to Twitter.com.
Earlier this year, Twitter changed its business name to X Corp to align with Mr Musk's "everything app" vision, but social media experts have questioned whether such a concept could ever work outside of Asia.
"I'll believe it when I see it," industry commentator Matt Navarra said at the time of Mr Musk's takeover.
"Super apps, as they are known in the industry, are not a new thing. They've been hugely successful in Asia, but have not really caught on elsewhere. Could Twitter form part of a super app that lets you buy goods, chat to friends, get news updates, book a taxi etc.? Sure. Can Elon Musk make it work? Possibly. Will Elon actually do it? Who knows. He seems to have commitment issues."
Others have raised concerns about whether ditching the Twitter brand and associated bird logo could further damage the platform's reputation, which has been under heavy scrutiny since Mr Musk's takeover last year.
"By changing Twitter's app name, Elon Musk will have single handedly wiped out over fifteen years of a brand name that has secured its place in our cultural lexicon," Mike Proulx, a research director at advisory firm Forrester, told The Independent.
"This is an extremely risky move because with 'X,' Musk is essentially starting over while its competition is afoot."