Uber to require drivers to wear face masks – and use facial recognition technology to check that they comply
The change will come on Monday 18 May, in an attempt to stop the spread of coronavirus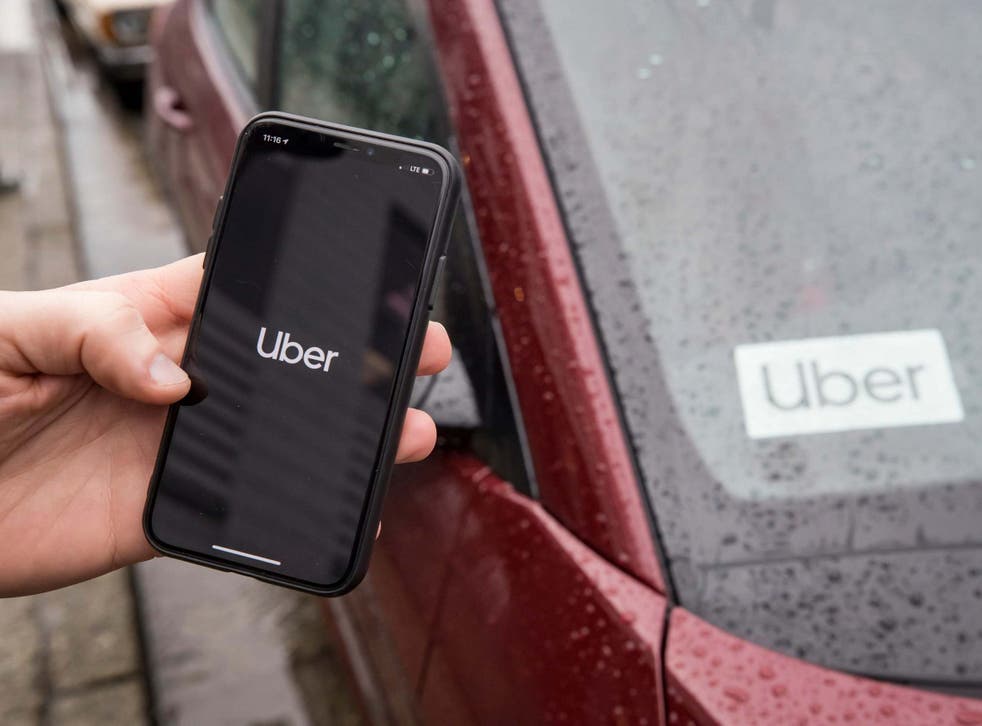 Uber will require its drivers to wear face masks as journeys start out of coronavirus lockdowns – and will use new technology to confirm that they are complying.
"Our new technology will verify if the driver is wearing a mask by asking them to take a selfie. After we verify the driver is covering their face, we'll let the rider know via an in-app message" the company said in a blog post.
Unlike it's other facial recognition software the "Real-Time ID Check", which the company says "protects riders from unverified drivers, and also prevents fraud by ensuring drivers' accounts are not compromised", this technology only identifies the mask rather than the driver's face or other biometric information.
Drivers in the United States, Canada, India and most of Europe and Latin America, will be affected by the change, which will start 18 May. Those who are not wearing a mask or face cover will not be able to connect to Uber's platform.
"Before every trip, riders must confirm that they've taken precautions like wearing a face cover and washing or sanitising their hands. They must also agree to sit in the back seat and open windows for ventilation. We're also reducing the maximum suggested number of passengers for an UberX ride to 3 from 4" the company said.
If a driver does arrive without a mask, the rider can cancel the trip without incurring fees. Drivers who repeatedly violate these policies will lose access to Uber.
The company claims that it has spent $50 million on masks, disinfectant sprays and wipes, hand sanitiser, and gloves for drivers and delivery people, according to Uber Chief Executive Dara Khosrowshahi.
Asked whether Uber would provide financial assistance to drivers in need of cleaning supplies, Uber's Senior Director of Product Management Sachin Kansal did not provide a direct answer but said the company's thinking was "constantly evolving."
Kansal said that drivers were free to pay for and install plastic division sheets in their cars.
Uber's ride-hailing service, which is available in more than 900 cities worldwide, is seeing a gradual increase in ridership in May from pandemic-induced lows in April, the company said last week.
In the UK, Uber is providing thousands of free trips and meals to NHS staff working on the frontlines during the coronavirus outbreak.
NHS workers in London get free use of the company's Jump bikes, which operate in Camden, Islington, Kensington and Chelsea and Hackney.
Didi, a Chinese ride-sharing company, is paying to install plastic barriers in cars in Beijing to protect riders and drivers.
Competing ride-sharing platform Lyft, which is available in the US but not in the UK, announced 7 May that it would be require drivers and riders to wear masks.
Additional reporting by Reuters.
Register for free to continue reading
Registration is a free and easy way to support our truly independent journalism
By registering, you will also enjoy limited access to Premium articles, exclusive newsletters, commenting, and virtual events with our leading journalists
Already have an account? sign in
Register for free to continue reading
Registration is a free and easy way to support our truly independent journalism
By registering, you will also enjoy limited access to Premium articles, exclusive newsletters, commenting, and virtual events with our leading journalists
Already have an account? sign in
Join our new commenting forum
Join thought-provoking conversations, follow other Independent readers and see their replies