Uber France apologises for sexist promotion offering men free rides with 'incredibly hot chicks' as drivers
Before it was pulled, tagline for advert reportedly read: 'Who says women don't know how to drive?'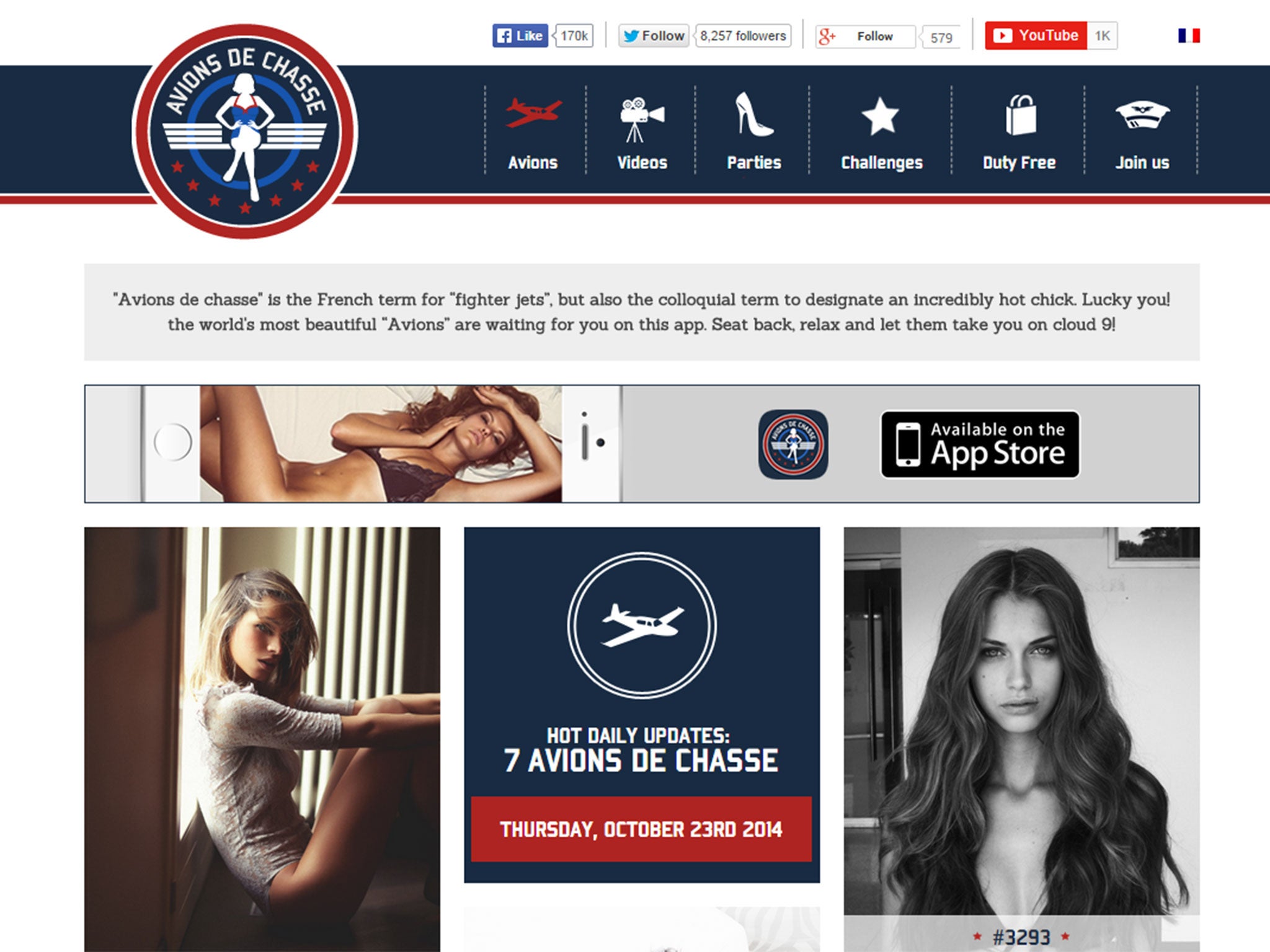 The controversial private car hire service Uber has been forced to apologise and cancel a sexist promotion in France that offered customers a free 20-minute ride with an "incredibly hot chick" at the wheel.
Announced to the world via a blog post and racy video on the Uber website, the offer involved a collaboration between Uber's Lyon office and an app and website offering subscribers free pictures of women in underwear.
Before it and the video were taken down, the blog post started off by asking readers: "Who said women don't know how to drive?"
It continued in similarly sexist fashion, telling Uber users they can enter a code to ride around with "Avions de chasse" – French slang used to refer to attractive women.
"Avions de Chasse" is also the name of the app Uber chose for the collaborative promotion. On its English-language website, it defines the phrase as "the French term for 'fighter jets', but also the colloquial term to designate an incredibly hot chick. Lucky you! The world's most beautiful 'Avions' are waiting for you on this app. Seat back, relax and let them take you on cloud 9!"
Explaining the details of the promotion to Huffington Post's French edition, Avions de Chasse founder Gaspard Hafner said three models would "drive the streets of Lyon" between 23 and 25 October, not working at night "for security reasons".
He added that "respect for women was crucial for us" during the promotion, though admitted that it had been necessary to "push the sexy side" in the advert – which includes long shots of the driver's legs and cleavage.
Unsurprisingly, the promotion led to an almost immediate backlash from French users of social media.
Ten of the most controversial adverts of all time
Show all 10
The blog post and video describing the offer were later taken down after a request for comment was put to Uber's California office by Buzzfeed.
And Uber Lyon confirmed the promotion – and collaboration with Avions de Chasse – has been called off.
It tweeted: "We have cancelled the partnership as on this occasion we clearly misjudged the situation. We apologise to anyone that has been offended."
Join our commenting forum
Join thought-provoking conversations, follow other Independent readers and see their replies