The Independent's journalism is supported by our readers. When you purchase through links on our site, we may earn commission.
Video blogger Jim Chapman takes on 'Simon Cowell' role to find new YouTube star in #EnoughSaid open audition
The well-known vblogger has nearly two million subscribers to his YouTube channel and says that it takes time to build up an online fanbase
Neela Debnath
Thursday 25 September 2014 10:38 Comments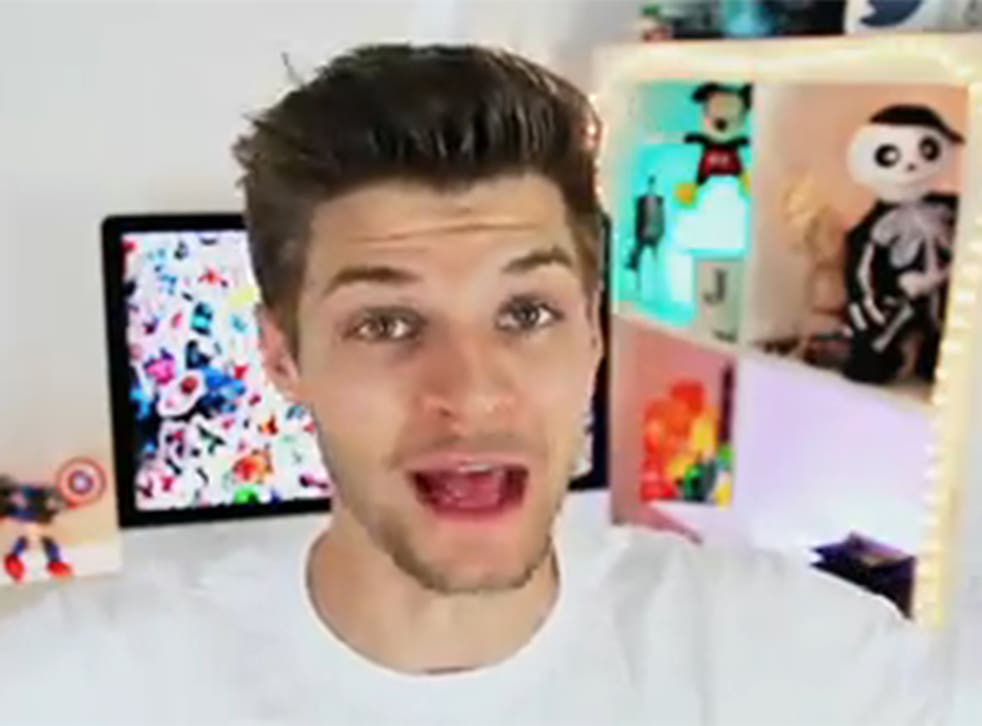 People looking to forge a career in video blogging need to start off by doing it "for the love" rather than expecting to find instant fame, according to one leading YouTube star.
Video blogger Jim Chapman has said that it takes time to build up a following and requires commitment.
"Yes, this is my day job but it took a long time, a lot of effort and I think it's important to remember that when you first start, you have to do for the love because nobody's watching," he said.
"Nobody wants to see what you do and eventually over time, for whatever reason, it starts to grow."
"As it grows, it grows quicker, as people will share it on their social media and it will start to snowball until you get to the stage where I am now. It's still growing – it's amazing."
The internet star now has 1.7 million subscribers to his YouTube channel and each of his videos receives an average of 200,000 videos.
Chapman describes it as "the best job in the world" but warns: "For everyone of me, there's hundreds who've tried but haven't succeeded for whatever reason."
"So you have to remember to do this because you enjoy it and not because you watch me and think 'that's looks like an easy job, let's try and do what he does'," he explained.
And while there is no fast-track to fame and fortune via YouTube, Chapman is on the look-out for the next big viral sensation in the #EnoughSaid open audition competition.
He has joined forces with Tesco Mobile and will take on the role of a "Simon Cowell-esque judge".
Entrants have 30 seconds to impress Chapman with a short video. If they get the video blogger's seal of approval, they could win £5,000.
Register for free to continue reading
Registration is a free and easy way to support our truly independent journalism
By registering, you will also enjoy limited access to Premium articles, exclusive newsletters, commenting, and virtual events with our leading journalists
Already have an account? sign in
Join our new commenting forum
Join thought-provoking conversations, follow other Independent readers and see their replies