WhatsApp data sharing with Facebook: The official blog post that shows why people are so angry at messaging app
Ironically, WhatsApp laid out in a concisely written post exactly what was wrong with a decision it made four years later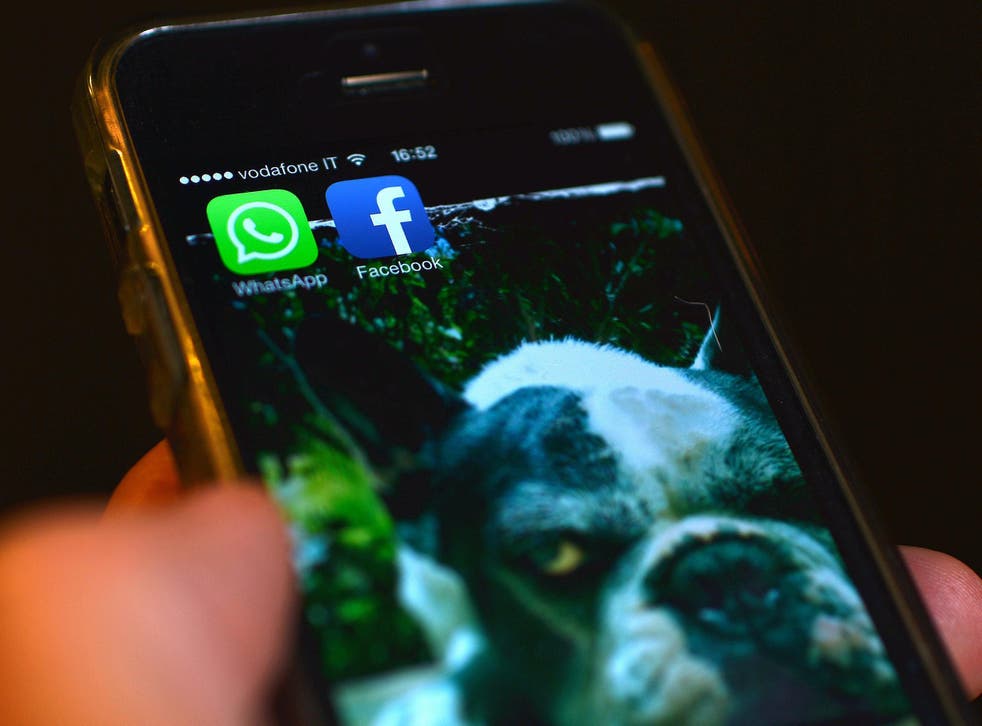 It was a quotation that WhatsApp's creators probably regret. Sat at the top of a blog post from 2012, and taken from Fight Club, it read: "Advertising has us chasing cars and clothes, working jobs we hate so we can buy shit we don't need".
Until this week, it had been a vital way of understanding WhatsApp's approach to ads: it just didn't have them, and committed never to do so. Then it announced the news its users had feared since it was bought by Facebook: those ads were on their way.
Not only would WhatsApp start showing marketing within the app itself, it also said that it would begin handing over data to Facebook, which would be used to decide what ads would be shown on the social network. All of that would necessitate a change to the app's terms, and it was those changes that kicked off a week of controversy.
Gadget and tech news: In pictures

Show all 25
Changes to terms – especially those that change the way that the most personal of data is used – are always likely to spark controversy. But what made them extra controversial was that WhatsApp had not only committed never to show ads or harvest data but had ridiculed the very prospect; its own blog posts were a concise example of why doing so was a bad idea.
"Advertising isn't just the disruption of aesthetics, the insults to your intelligence and the interruption of your train of thought," a post on WhatsApp's site, published in 2012, read. "At every company that sells ads, a significant portion of their engineering team spends their day tuning data mining, writing better code to collect all your personal data, upgrading the servers that hold all the data and making sure it's all being logged and collated and sliced and packaged and shipped out...
"And at the end of the day the result of it all is a slightly different advertising banner in your browser or on your mobile screen."
Instead of that, WhatsApp users should feel happy because engineers are instead working on the app, not its ads.
"Your data isn't even in the picture. We are simply not interested in any of it."
The blog post made reference to what has now become a truism among technology users: "Remember, when advertising is involved you the user are the product".
The message ends: "When people ask us why we charge for WhatsApp, we say 'Have you considered the alternative?'"
But the irony was that the fate of WhatsApp shows there is potentially no alternative: almost every company on the internet ends up showing advertising, and even if they don't actually choose to they might be forced to in the end. There's no suggestion that WhatsApp intended to go back on that promise not to be interested in data, or that it made it with anything other than good faith; it was just a consequence of what happened when Facebook bought the company.
They will have to give their users options, just as Facebook ostensibly, quietly allowed people to opt out of the information sharing deal. But it has since emerged that didn't allow people to opt out entirely – people's data is just too valuable to Facebook for them to have a choice.
Any app or company, even the most privacy-conscious and data-sensitive, can be bought. And when it is bought, so are all of those users and the information that the company has about them.
How to opt out of new WhatsApp's terms of use
That's what happened with WhatsApp. For some time it seemed slightly mystifying why exactly Facebook had bought it – just as it continues to be a slight mystery why Facebook owns virtual reality firm Oculus. But then the answer came and everyone realised it should have been clear all along – Facebook, which is essentially an advertising company, wanted some more data.
Oculus might give people even more pause for thought. WhatsApp has access to some of our most personal and sensitive data, and that is why it being bought is so creepy; but perhaps even more creepy than that is what would happen if virtual reality took off. Facebook would have access not just to what we've said about what's going on in our lives, but our very lives themselves.
Register for free to continue reading
Registration is a free and easy way to support our truly independent journalism
By registering, you will also enjoy limited access to Premium articles, exclusive newsletters, commenting, and virtual events with our leading journalists
Already have an account? sign in
Register for free to continue reading
Registration is a free and easy way to support our truly independent journalism
By registering, you will also enjoy limited access to Premium articles, exclusive newsletters, commenting, and virtual events with our leading journalists
Already have an account? sign in
Join our new commenting forum
Join thought-provoking conversations, follow other Independent readers and see their replies