Wikipedia bans the Daily Mail as a source for being 'unreliable'
'Sensationalism and flat-out fabrication' are given as reasons for the move
Jon Sharman
Thursday 09 February 2017 11:37 Comments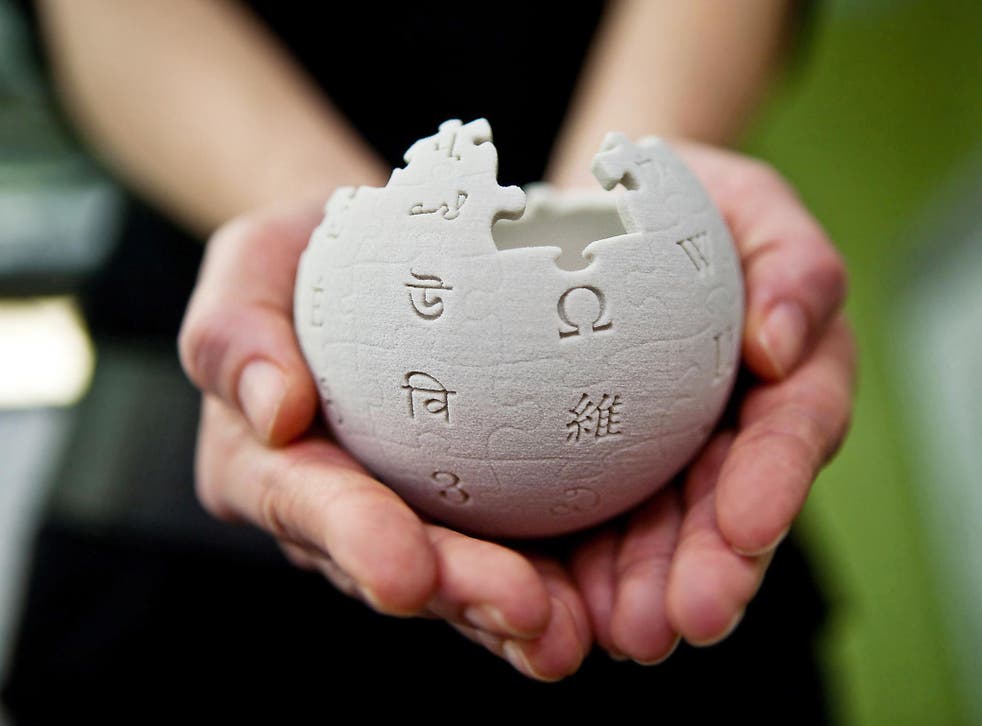 Wikipedia editors have said they will no longer accept links to Daily Mail stories to support citations because it is too unreliable.
A fiery debate on its suitability as a source ended with a consensus view that the Mail, and Mail Online, were "generally unreliable" and their use "is to be generally prohibited, especially when other more reliable sources exist".
The statement added: "The general themes of the support votes centred on the Daily Mail's reputation for poor fact checking, sensationalism, and flat-out fabrication."
One person in favour of the ban said: "It's just a mouthpiece for Paul Dacre & I remove it on sight."
But others were strongly opposed to the move.
User The Four Deuces said: "Editors are supposed to always use judgment when choosing sources. Usually the broadsheets are better than the tabloids but there are circumstances when tabloids provide better coverage such as sports and crime. And if we exclude the Mail, there are a lot of other publications of lower quality that would still be considered reliable."
Gina Miller criticises Daily Mail's 'shameful' coverage
And N-HH said: "Bashing the Mail is fun, and it doesn't look as if anyone disagrees much that it is best avoided, but that there will possibly be rare occasions when it will be a good source, given the context (eg, as noted, something about the paper itself).
"But that's the point: identifying appropriate sources is all about context, and there are plenty of rubbish websites out there that should rarely or never be used, and plenty of occasions when even broadsheet reporting isn't worth much for an encyclopedia."
The editors' statement added: "If there are topics where it might be a reliable source, then better sources (without its disadvantages) should also exist and can be used instead."
Editors have asked for volunteers to comb through the thousands of citations that currently rely on links to Daily Mail stories and change them "as appropriate".
Register for free to continue reading
Registration is a free and easy way to support our truly independent journalism
By registering, you will also enjoy limited access to Premium articles, exclusive newsletters, commenting, and virtual events with our leading journalists
Already have an account? sign in
Join our new commenting forum
Join thought-provoking conversations, follow other Independent readers and see their replies