ChatGPT creator launches bitcoin rival that scans people's eyeballs
OpenAI boss Sam Altman says Worldcoin will help distinguish humans from AI but warns 'outcome is uncertain'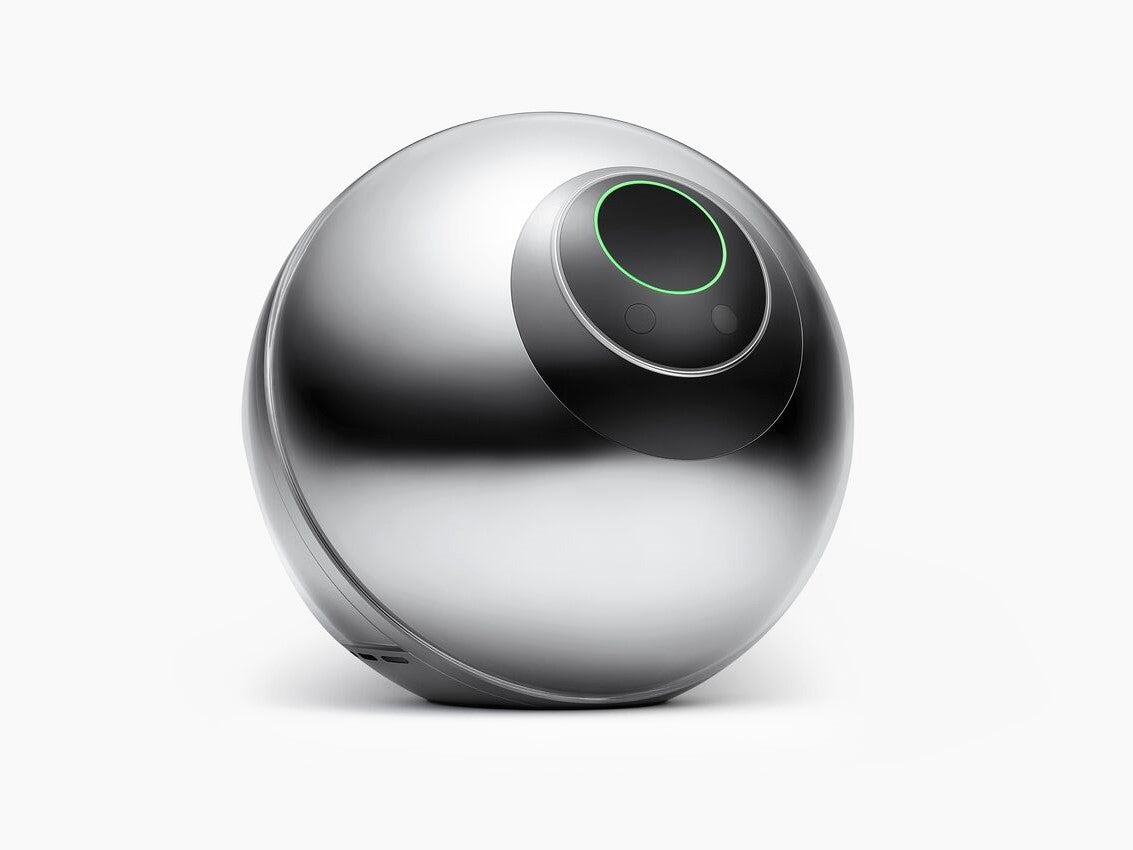 The creator of the hugely popular AI bot ChatGPT has launched a controversial project that offers users a free share of cryptocurrency in exchange for their biometric data.
Nearly four years after founding Worldcoin, OpenAI boss Sam Altman announced on Monday that the crypto wallet and app is now available in countries where it is not banned for regulatory or legal reasons.
More than 1.5 million people signed up to the venture prior to its official launch, each receiving a share of Worldcoin tokens in exchange for scanning their iris using a silver orb developed by the startup.
The biometric data was used to verify each individual's "unique personhood" and ensure that no one signed up more than once.
Each person will now be able to use the Worldcoin token, which is currently valued at $2.59 (£2), according to CoinMarketCap, having begun trading on Monday just below $2.
Worldcoin (WLD) is similar to other cryptocurrencies like bitcoin, in that it uses blockchain technology to enable digital transactions. According to its website, people can use it for "remittances, [to] tip artists, [and] buy and sell goods and services".
The main differentiator is the way that users sign up, with privacy advocates warning that it could lead to a black market of people's iris scans.
Worldcoin has defended its technology by claiming that its orb is only used to check that a person is unique and has not signed up before.
The startup's website states: "We don't want to know who you are, just that you are unique".
Worldcoin co-founder Alex Blania wrote in a note published on Monday that he believed Worldcoin "could drastically increase economic opportunity, scale a reliable solution for distinguishing humans from AI online while preserving privacy, enable democratic processes, and eventually show a potential path to AI-funded universal basic income."
He added: "Worldcoin is an attempt at global scale alignment, the journey will be challenging and outcome is uncertain. But finding new ways to broadly share the coming technological prosperity is a critical challenge of our time."
Worldcoin does not list the countries in which it operates – The Independent has reached out for further information – though it is not yet available in Mr Altman's native US.
The startup founder was only able to sign up himself on a trip to Europe earlier this year.
"Like any really ambitious project, maybe it works out and maybe it doesn't, but trying stuff like this is how progress happens," Mr Altman tweeted following Worldcoin's launch.
"In either case, we especially love our haters, it gives us energy, please keep it coming."
Join our commenting forum
Join thought-provoking conversations, follow other Independent readers and see their replies