Zuckerberg says Facebook doesn't allow misinformation in ads – despite repeatedly allowing politicians to lie
Facebook does not fact-check political adverts, thereby allowing misinformation to spread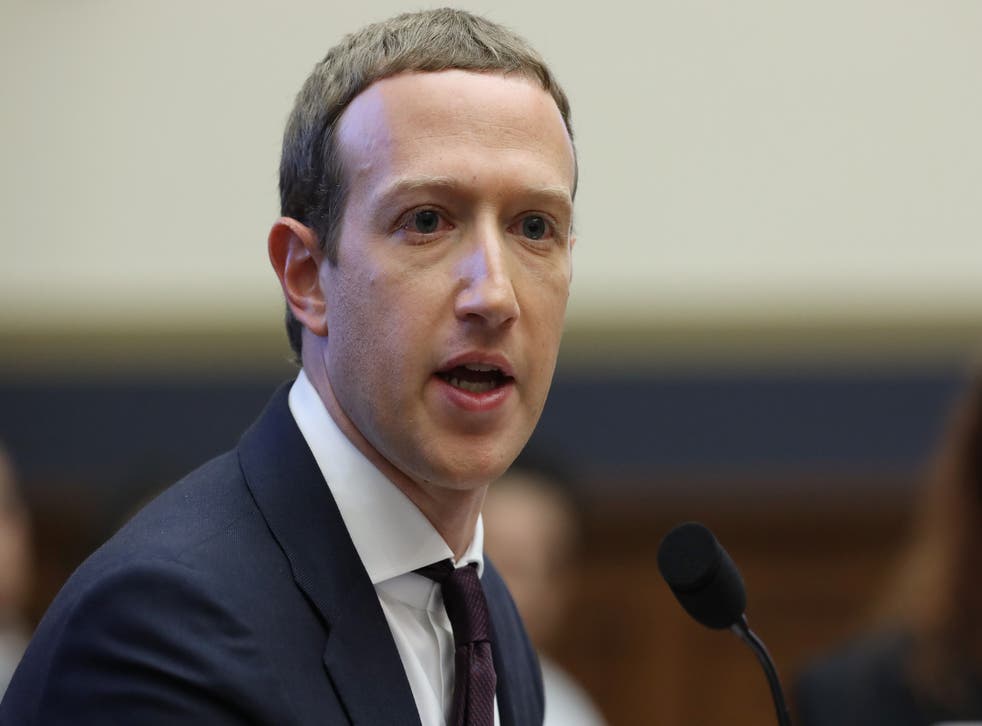 Facebook CEO Mark Zuckerberg has claimed that the social media company does not allow misinformation in adverts, despite Facebook continually hosting adverts with misinformation.
Answering a question by Chair Schakowsky, who asked whetherFacebook thinks that when it "take[s] money to run advertisements to promoted disinformation that [it is] exempt from liability".
Mr Zuckerberg responded: "Congresswoman, I don't know the legal answer to that but we don't allow misinformation in our ads, and any ads that has been fact checked as false we do not allow to run as an ad."
Facebook does allow misinformation to run in ads, because the company does not fact-check political adverts.
In a blog post from September 2019, former deputy prime minister and current Facebook VP of Global Affairs and Communications Nick Clegg wrote : "We rely on third-party fact-checkers to help reduce the spread of false news and other types of viral misinformation, like memes or manipulated photos and videos."
"We don't believe, however, that it's an appropriate role for us to referee political debates and prevent a politician's speech from reaching its audience and being subject to public debate and scrutiny. That's why Facebook exempts politicians from our third-party fact-checking program."
In January 2020, Facebook said that it would not make changes to its advertising policies that allowed lies in political messages. It also said that it would not change micro-targeting options for politicians, which allows them to target highly specific groups with disinformation.
Facebook did, however, pull 50 adverts from former president Donald Trump's campaign after they claimed that "vote[s] has not been counted," because they violated the site's policies on voter interference.
Research from the German Marshall Fund states that engagement with misinformation on Facebook has nearly tripled since 2016, with content from websites that "fail to gather and present information responsibly" increasing by 293 percent.
Moreover, research from non-profit think tank InfluenceMap has argued that 51 climate science disinformation ads on Facebook received eight million views in the US.
One ad, from conservative nonprofit PragerU, stated that the "hysteria over climate change isto sell you Big Government Control."
A Facebook spokesperson claimed at the time that it "prohibit[s]ads that include claims debunked by third-party fact checkers" and was "investigating the findings of the report".
Register for free to continue reading
Registration is a free and easy way to support our truly independent journalism
By registering, you will also enjoy limited access to Premium articles, exclusive newsletters, commenting, and virtual events with our leading journalists
Already have an account? sign in
Register for free to continue reading
Registration is a free and easy way to support our truly independent journalism
By registering, you will also enjoy limited access to Premium articles, exclusive newsletters, commenting, and virtual events with our leading journalists
Already have an account? sign in
Join our new commenting forum
Join thought-provoking conversations, follow other Independent readers and see their replies