The Independent's journalism is supported by our readers. When you purchase through links on our site, we may earn commission.
Crazy cube houses and the country's best cocktail bar: Why Rotterdam beats Amsterdam
Known for its cutting-edge architecture and now becoming better appreciated for its indie food and bars, the Netherlands' second city is stepping out from the capital's shadow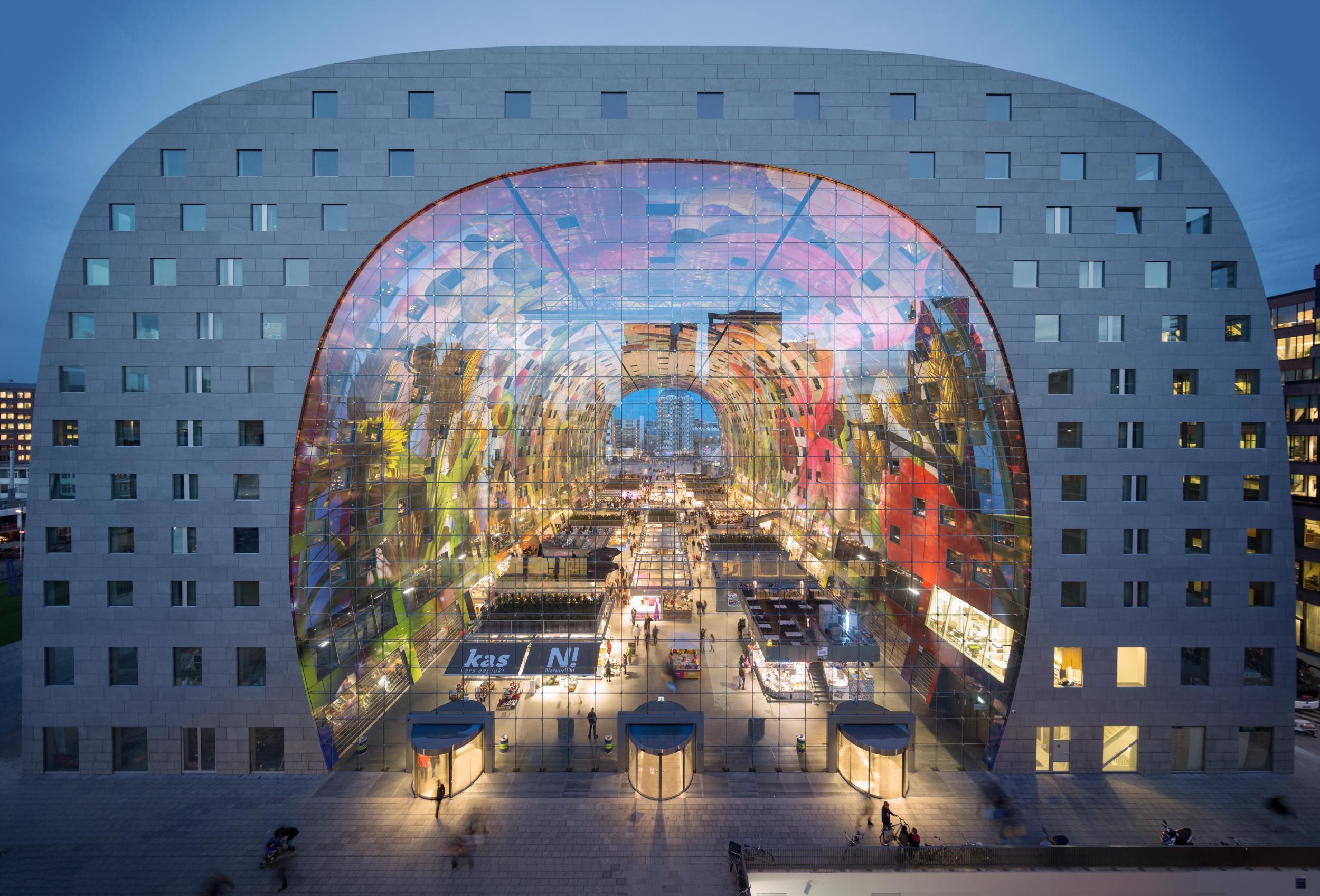 Why go now?
Rotterdam has evolved from a down-at-heel port city into one of Europe's most exciting urban getaways. The 2014 opening of the Markthal (1) (markthalrotterdam.nl) supplied the city with an iconic visitor attraction and a shot of self-confidence – the arched ceiling of this market hall and residential building bears the country's largest artwork, a piece by Dutch digital artist Arno Coenen, equivalent to the size of two football pitches. The city has also become known for its unusual architecture, such as surreal bright yellow Cube Houses (2) and the De Rotterdam complex's (3) stacked glass towers.
In comparison to Amsterdam (42 minutes away by Intercity direct train), where hotels are enjoying record occupancy, Rotterdam offers value for money and a good smattering of museums for chilly days.
Until February 12, slick black-and-white portraits of supermodels and personalities from popular culture will be exhibited at the Kunsthal (4) (00 31 10 4400 300; kunsthal.nl) in Peter Lindbergh: A Different Vision of Fashion Photography.
Get your bearings
The swan-shaped Erasmus Bridge (5) and red Willemsbrug bridge (6) straddle the New Meuse close to Rotterdam's centre, which lies on the river's northern side.
The Museumpark (7), offering six different museums and galleries, is 10 minutes' walk west of the Erasmus Bridge (5) and 15 minutes' stroll south of Centraal Station (8). The Markthal (1) is near Rotterdam Blaak station and the Oudehaven (Old Port) (9).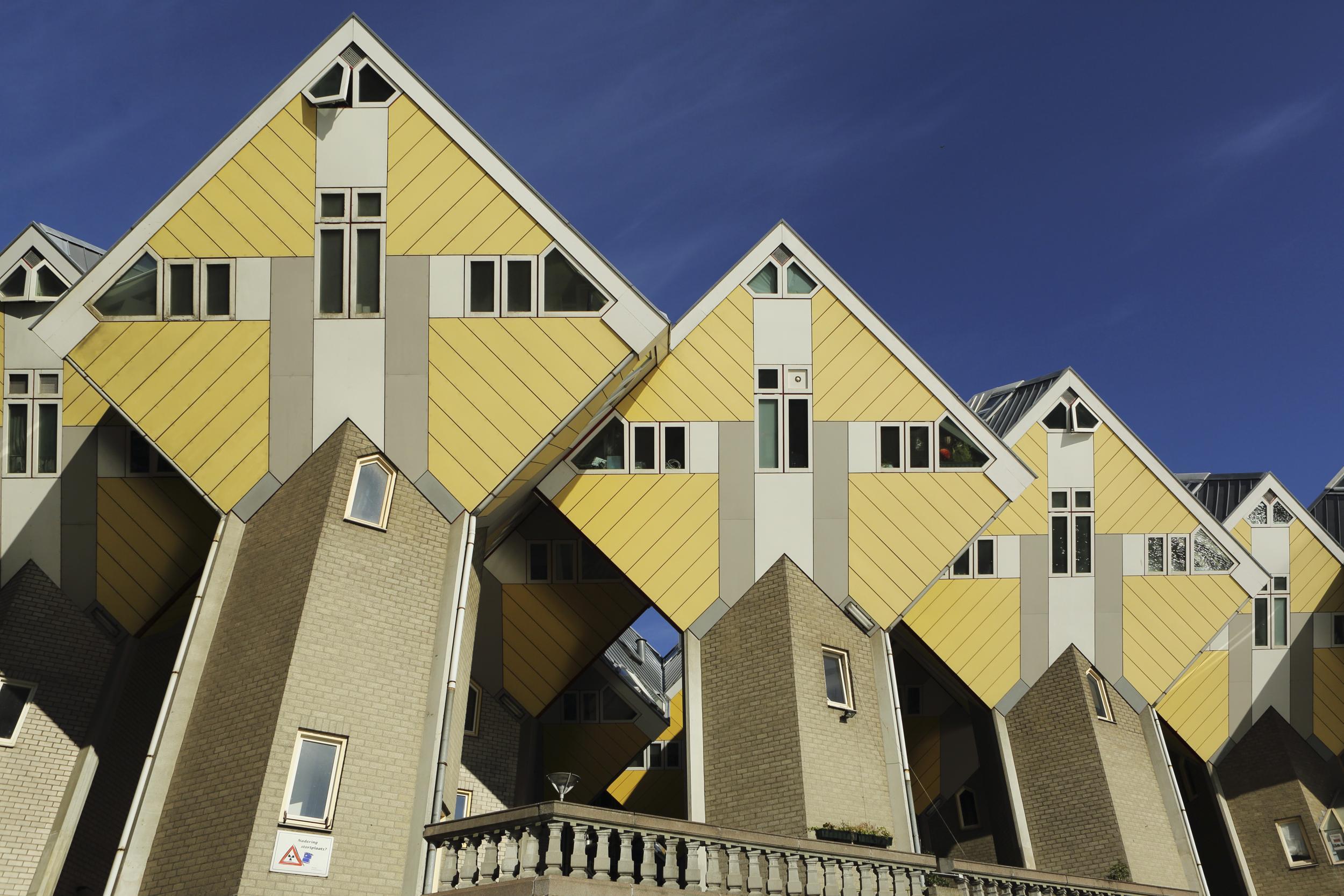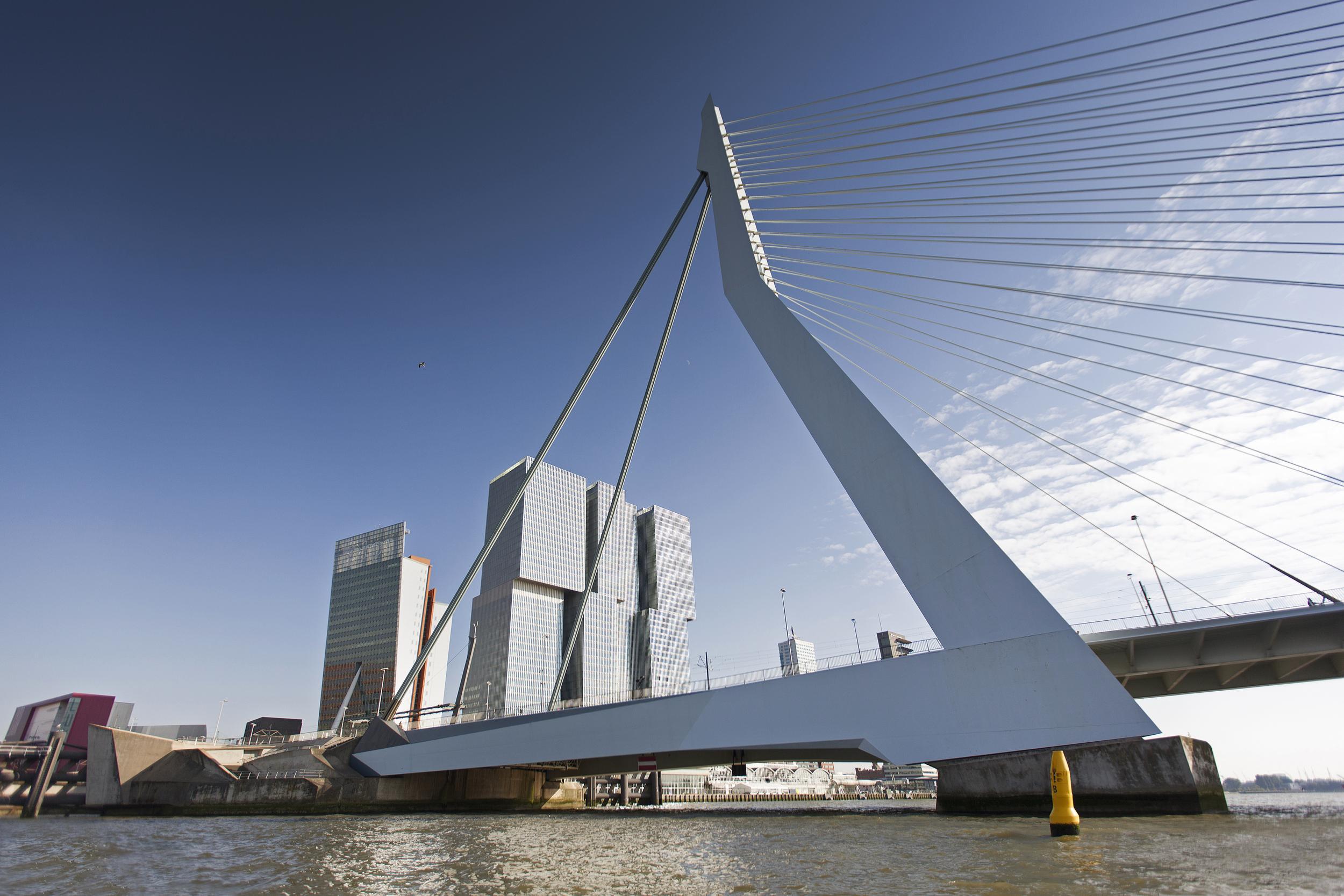 The main tourist information office (10) is at Coolsingel 114 (00 31 10 7900 185; rotterdam.info), open 9.30am-6pm daily, in the garden of the Schielandshuis (11), a 17th-century townhouse that opens to the public in 2017.
Day one
Take a hike
View the distinctive metallic façade of Centraal Station (8), which opened in 2014, from Stationsplein (12), then head towards the nearby Westersingel canal, where you can stroll along the Westersingel Sculpture Route (13) – waterside artworks include August Rodin's L'Homme qui Marche ("the walking man") and Henri Laurens' bronze La Grande Musicienne. Halfway along the canal you'll see the Functionalist façade of De Unie (14), at Mauritsweg 34-35 (00 31 6 4839 4017; unie010.nl), which originally opened as a café and restaurant in 1925, and reopened in 1986. It was one of the many city centre buildings to fall victim to the bombs dropped by the Luftwaffe on May 14, 1940 – a trail of lights set into pavements marks the boundary of that wartime destruction.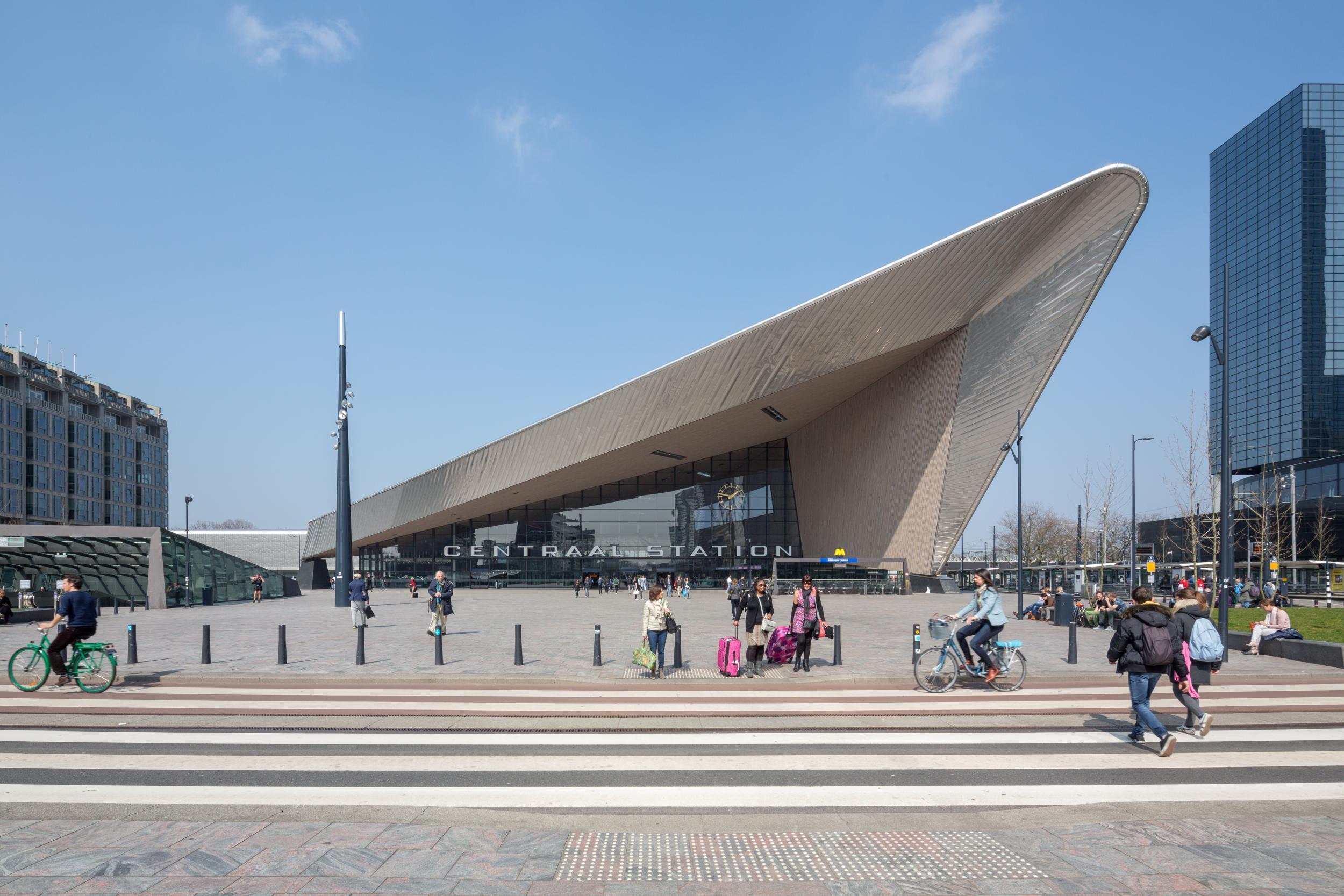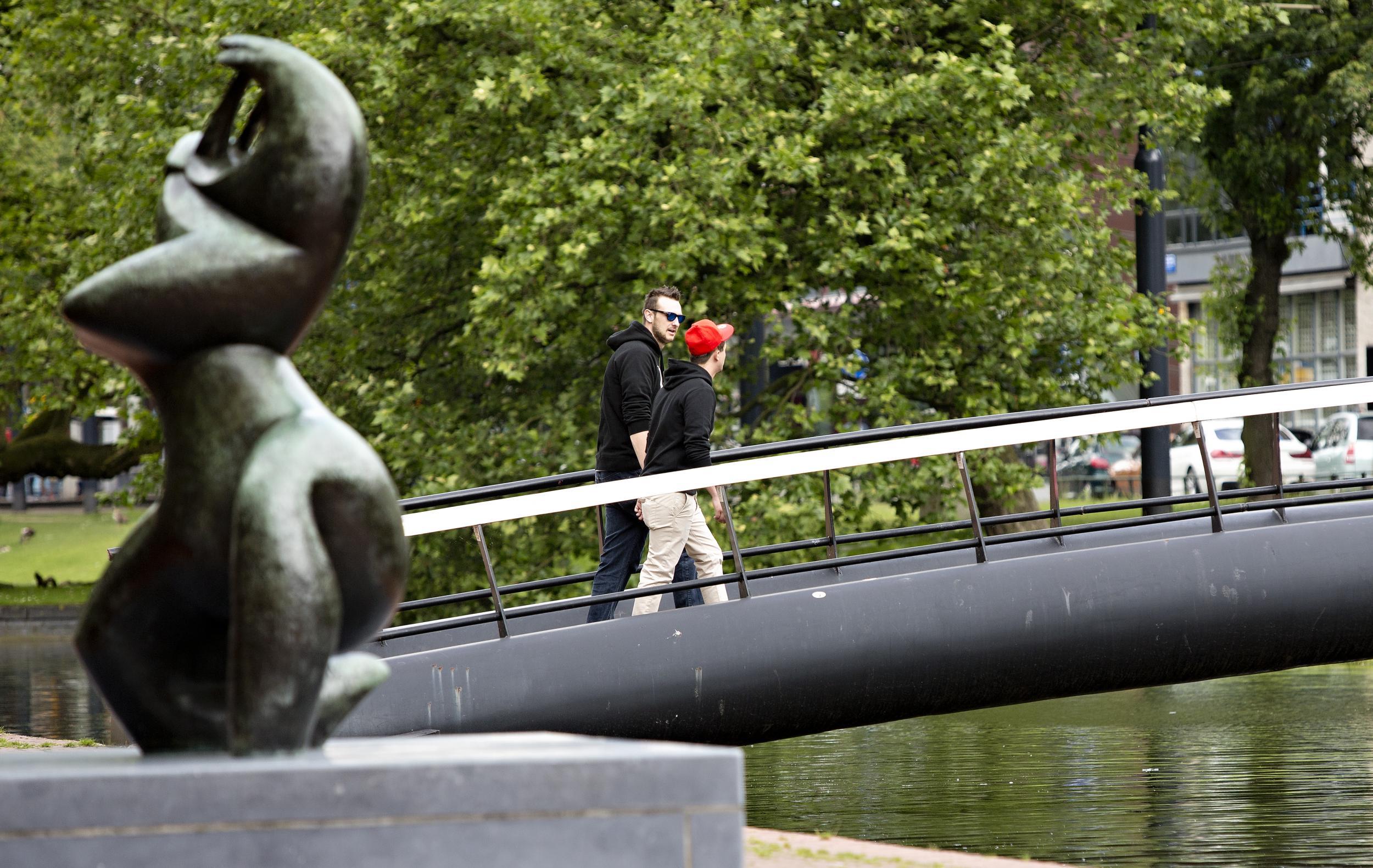 Lunch on the run
For informal dining, cross the river and take your pick from stalls in the Fenix Food Factory (15) at Veerlaan 19D (fenixfoodfactory.nl). The emphasis is on local, artisanal produce – a bakery, coffee roastery and Moroccan deli number among businesses operating in the former warehouse. Grab your grub and take a seat among the eclectic array of furniture at the building's centre. The Kaapse Brouwers brewpub (00 31 10 2180 853; kaapsebrouwers.nl) hosts live jazz sessions on Friday evenings and Sunday afternoons. Opening hours vary, closed Monday.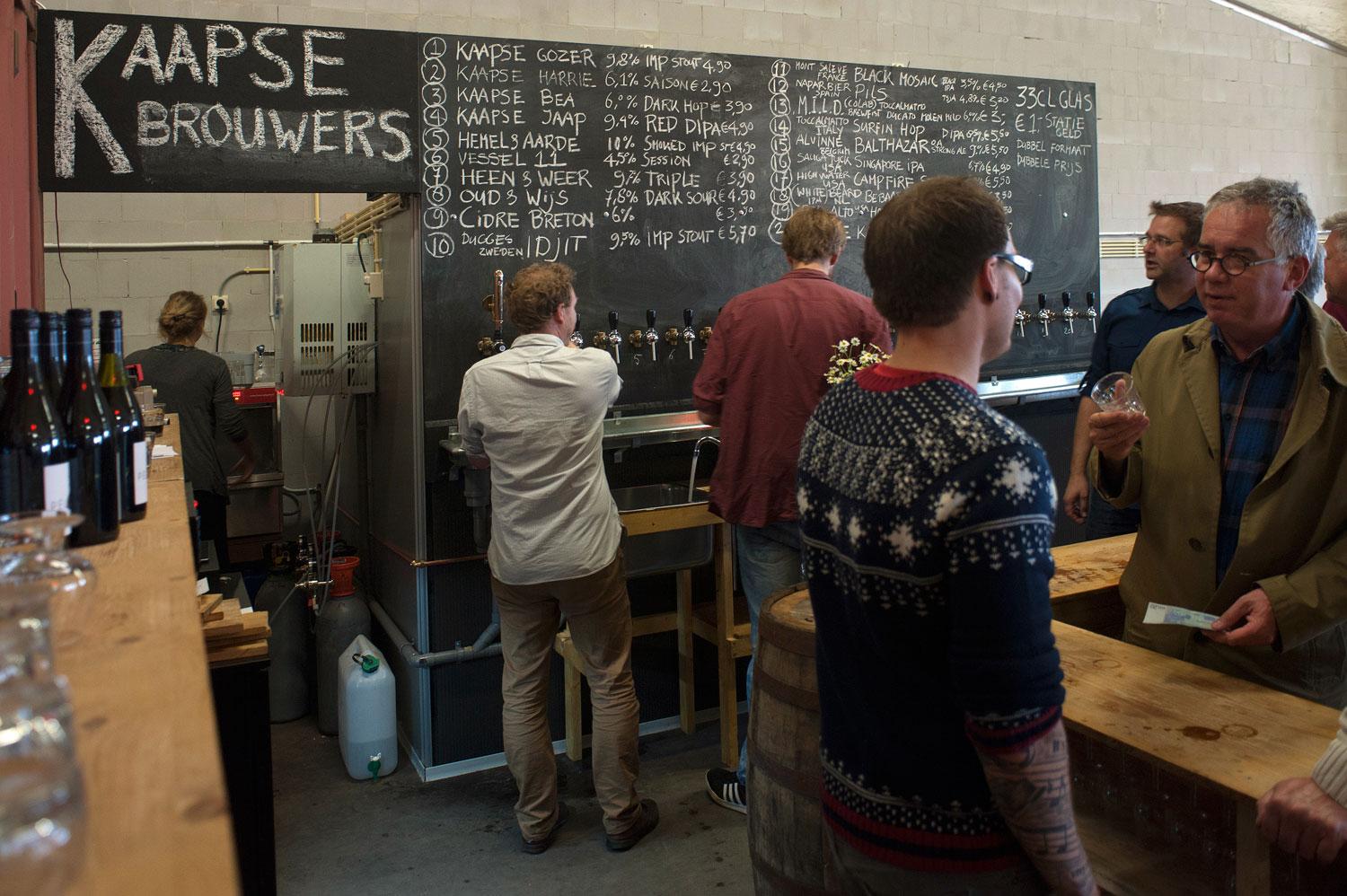 Window shopping
Browse vintage furniture in Posse (16) at Verlaan 13 (00 31 10 7371 815; posse.nl). Rummage around the back room before sinking into a leather armchair for coffee and a slice of cake. Open Friday to Monday, hours vary.
For photography books and prints of works by Dutch photographers, browse the shop in the Nederlands Fotomuseum (17) at Wilhelminakade 332 (00 31 10 2030 4 05; nederlandsfotomuseum.nl). Open 10am-5pm Tuesday to Friday, 11am-5pm on weekends.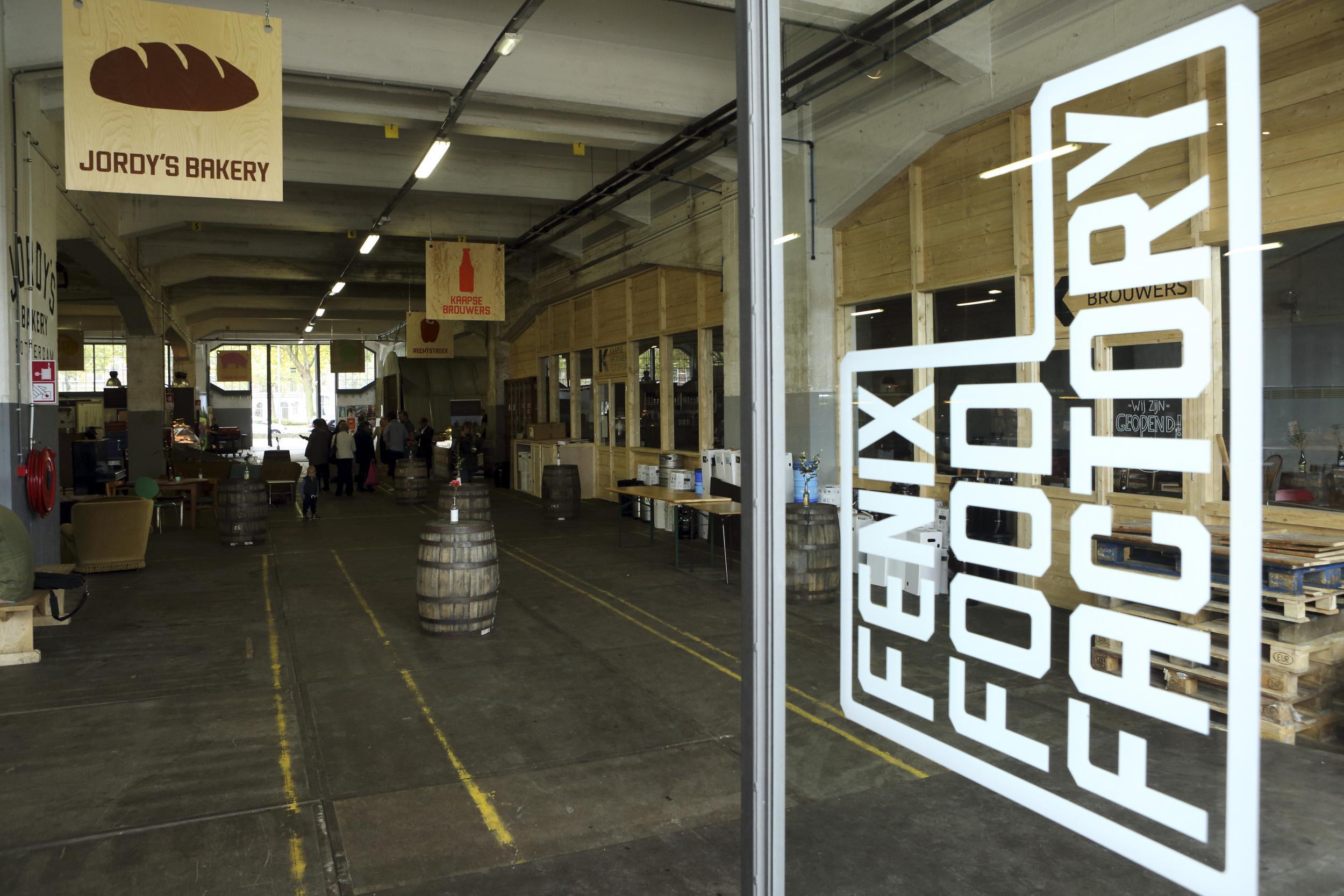 An aperitif
Have a cocktail tailored to your tastes in Stirr (18), at Eendrachtsweg 29b (thestirr.nl). Open from 6pm, Wednesday to Monday. The speakeasy-style bar was named the Netherlands' best new cocktail bar in Esquire's 2016 awards. Drinks cost €10.50.
If you prefer gin and tonic peruse the long list round the corner in Ballroom (19) at Witte de Withstraat 88b (00 31 10 3412 029; ballroomrotterdam.nl). Open from 4pm, Tuesday to Sunday. The owners claim to have the biggest collection of gins in Europe, costing from €6 a glass.
Dutch police train eagles to take down drones
Dine with the locals
For well-presented seafood or a tender rib-eye steak, at €39.50, reserve a table in the stylish Restaurant Las Palmas (20), run by Dutch TV chef Herman den Blijker, at Wilhelminakade 330 (00 31 10 2345 122; restaurantlaspalmas.nl). Open Monday to Friday 12pm-3pm, Monday to Saturday from 6pm, Sunday 12pm to 8pm.
Day two
Sunday morning: out to brunch
Dudok (21) at Meent 88 (00 31 10 4333 102; dudok.nl) is a buzzy brasserie and popular meeting place serving uitsmijter (an open sandwich with fried eggs, cheese and meat or salmon) for €9.75 and apple pie, from its patisserie, for €3.75. Open daily, from 9am-11pm on Sunday.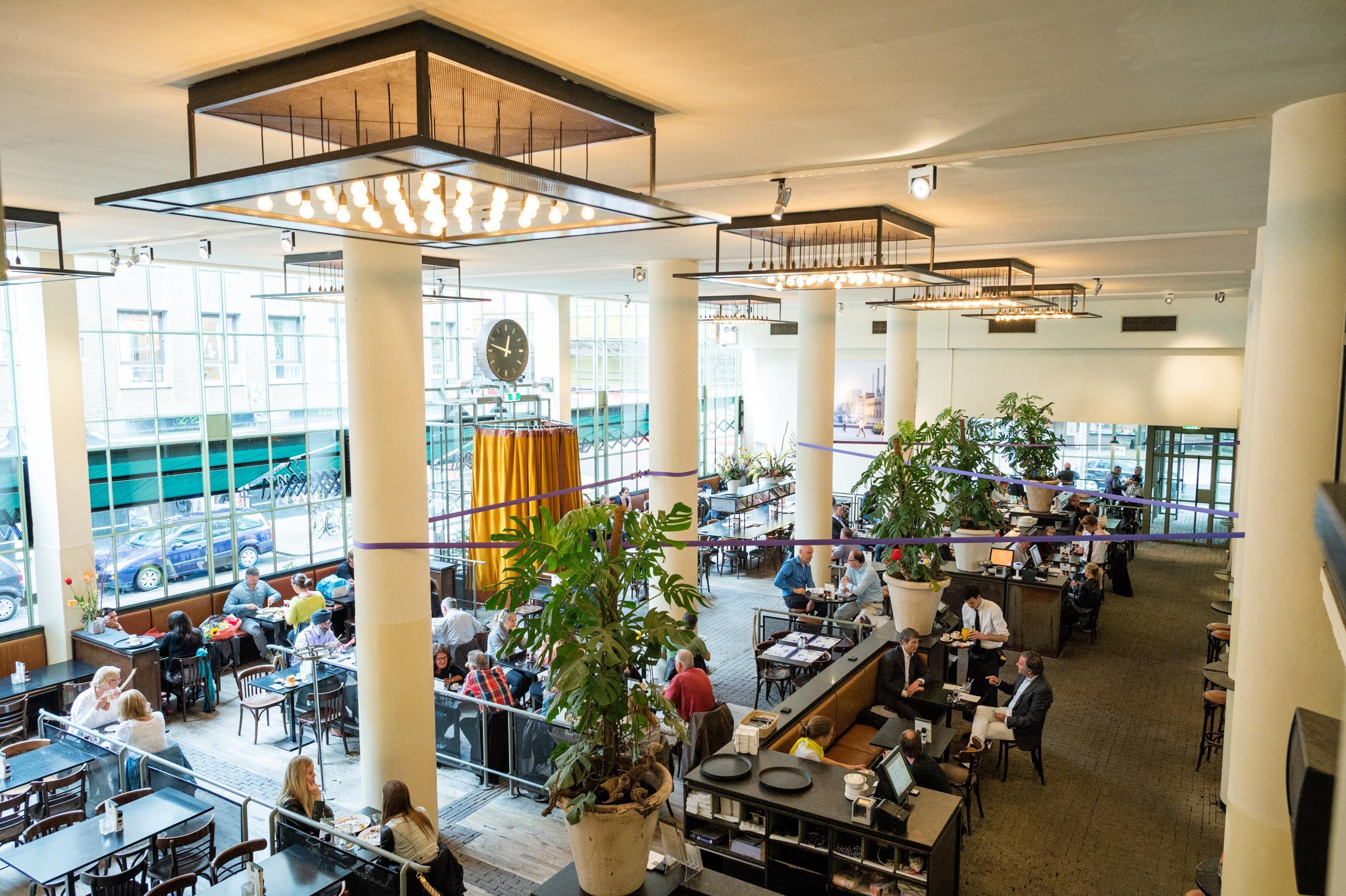 A walk in the park
The Zuiderpark (22), a couple of kilometres south of the river, is the Netherlands' largest urban park, and offers a world away from the city with hiking and biking trails, wetlands and forests.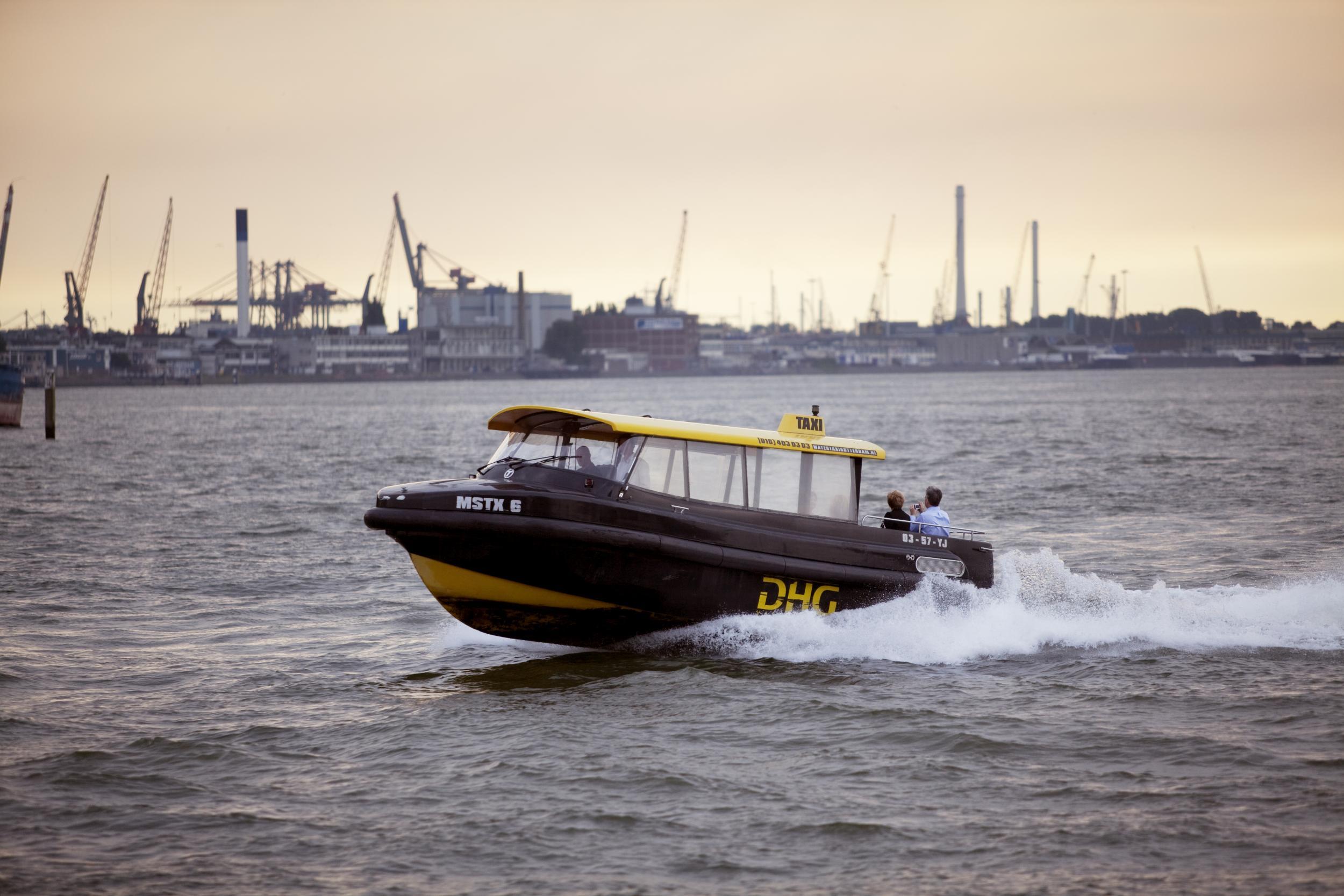 Take a ride
Rotterdam's network of buses, trams, ferries and metro trains means public transport (ret.nl) is reliable and easy to use. A reloadable OV-Chipcaart (ov-chipkaart.nl) can be acquired for a €7.50 deposit – the tap in, tap out system is comparable to London's Oyster card and valid across the Netherlands, including on rail journeys.
Day tickets for local transport cost €7.50. Rotterdam Welcome Cards, valid for one day (€11) as well as two (€16) or three (€20) consecutive days of travel are available from Rotterdam Tourist Information and online – they also bring discounted entry to a number of attractions.
Rides by water taxi (watertaxirotterdam.nl), costing from €4.50, are a thrilling way of seeing the skyline from the river.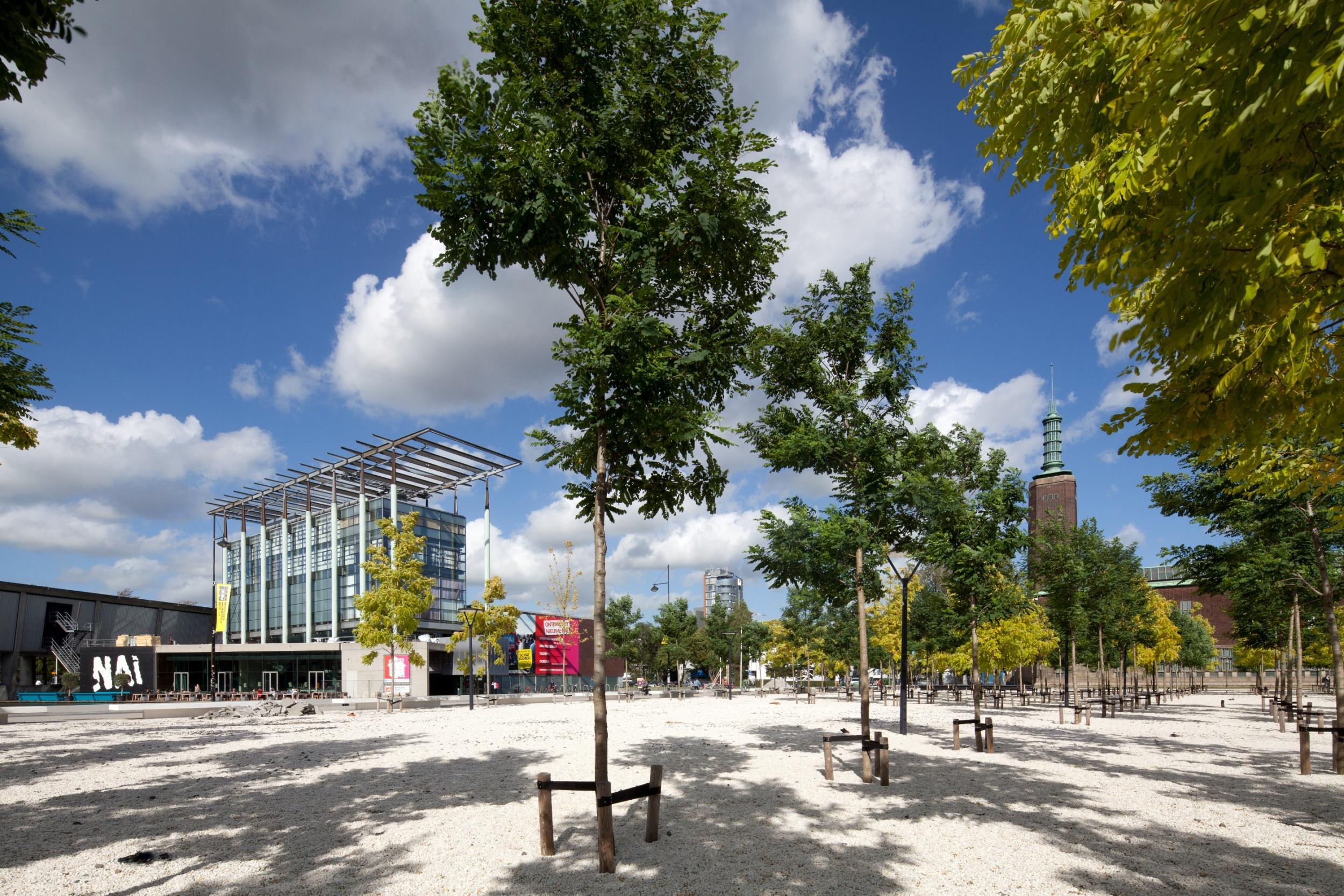 Cultural afternoon
If you appreciate art and applied design, spend time exploring the expansive Museum Boijmans Van Beuningen (23) at Museumpark 18-20 (00 31 10 4419 400; boijmans.nl). View paintings by the likes of Rembrandt van Rijn, Vincent van Gogh and Piet Mondriaan, along with furniture designed by the De Stijl movement's Gerrit Rietveld. From February 11 until May 28 the Mad About Surrealism exhibition will show works by the likes of Salvador Dali, Max Ernst and René Magritte. Open 11am-5pm, Tuesday to Sunday; entry €15.
The icing on the cake
Schiedam, a mere five-minute rail journey from central Rotterdam, is home to the world's tallest traditional windmill and renowned as the centre of Dutch gin production. The National Jenever Museum (24) (00 31 10 2469 676; jenevermuseum.nl) here tells the story of the spirit's production and consumption, and houses a working distillery. Open 11.30am-5pm on Saturday and 12.30pm-5pm on Sunday; entry €5.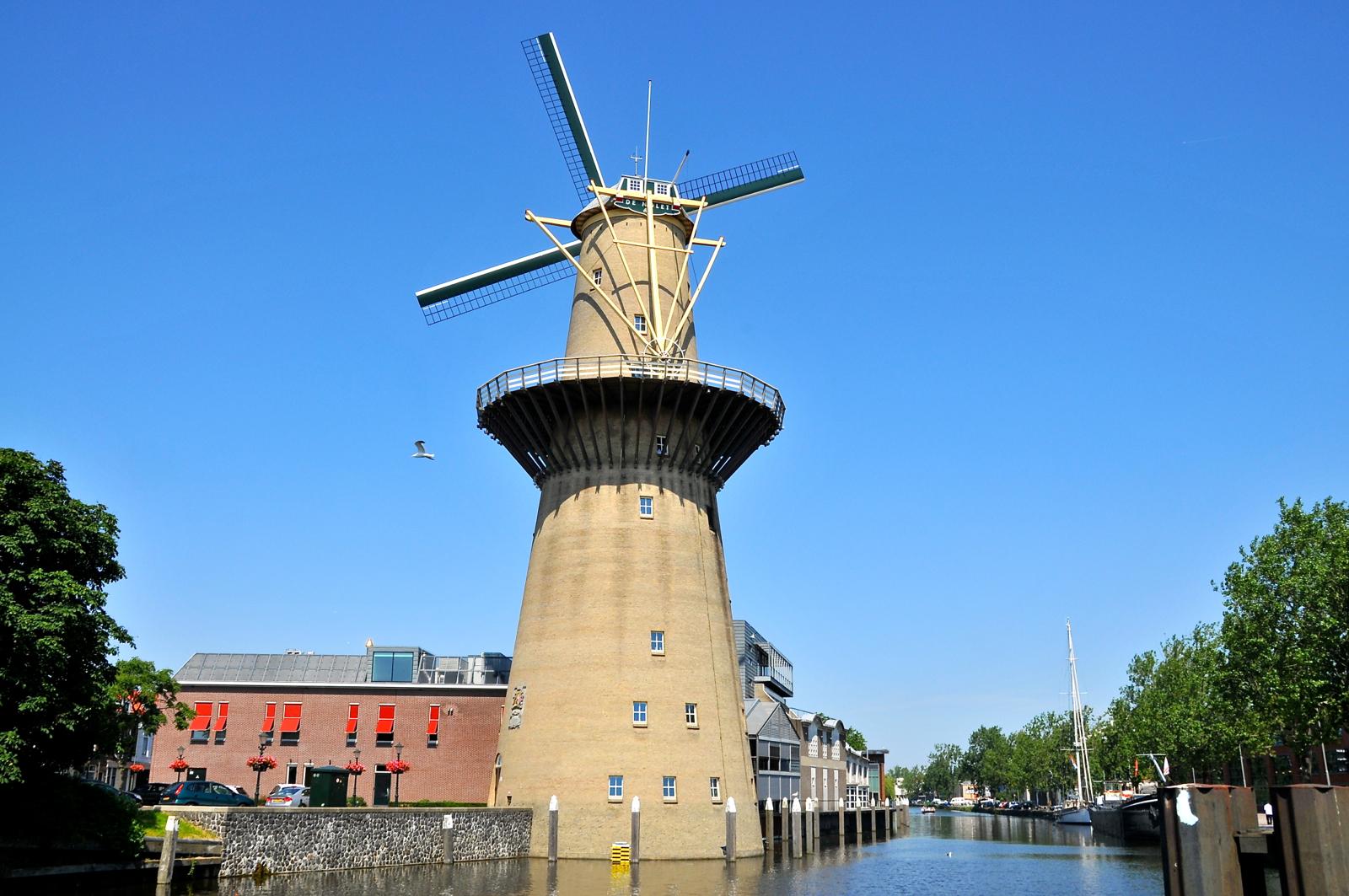 Travel essentials
Getting there
Rotterdam The Hague Airport (25) is 7km north-west of the city centre and can be reached from London City Airport with Air France, British Airways, KLM and City Jet.
Bus 33 takes 25 minutes to the city centre and runs from 6am until shortly after midnight, costing €3. Alternatively, a free shuttle service runs between the airport and Meijersplein metro station. They journey by taxi costs anything between €20 and €30.
Amsterdam Airport Schiphol is 60km north-east of Rotterdam. Trains to Rotterdam Centraal Station (8) run around the clock. The journey takes around 55 minutes, costing €12.20. Intercity direct trains, requiring a €2.40 supplement, cut the journey to 27 minutes.
Staying there
Booking into Stayokay Rotterdam (26) at Overblaak 85-87 (00 31 10 436 5763) means an opportunity to stay within the Cube Houses, designed by Piet Blom, at the Oudehaven.
Double rooms from €54.50 per night, including breakfast.
Right on the river, nHow Rotterdam (27) at Wilheminakade 137 (00 31 10 206 7600) is in the vast De Rotterdam building (3), designed by Rem Koolhaas. The 278 designer rooms have floor-to-ceiling windows and those facing the waterfront give impressive views of the Erasmus Bridge.
Rooms from €111 per night, excluding breakfast.
On the other side of the river, the Mainport (28) at Leuvehaven 77 (00 31 10 217 5757; mainporthotel.com) is a five-star design hotel with 215 rooms and suites. A spacious eighth-floor spa, featuring a hammam and Finnish sauna, overlooks the riverfront. Rooms from €144 per night, excluding breakfast.
More information
Join our commenting forum
Join thought-provoking conversations, follow other Independent readers and see their replies