50 meals everyone should eat in their lifetime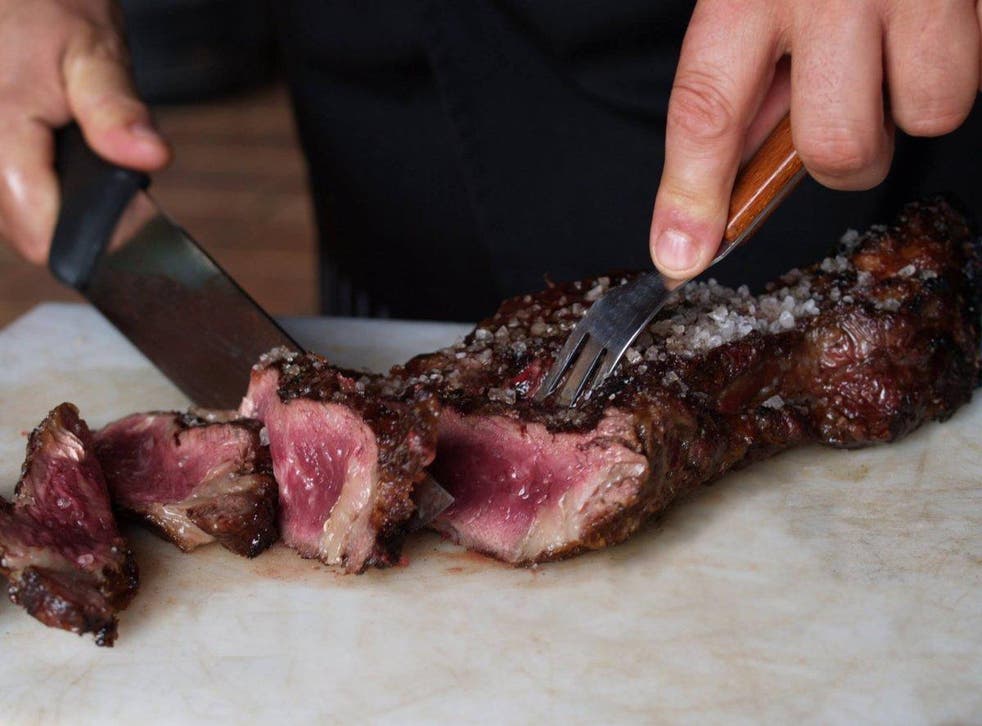 Sometimes one meal is all it takes to make your vacation one to remember forever.
From incredibly fresh ceviche in Peru to the modern Spanish cuisine at Girona's award-winning El Celler de Can Roca, we've put together a list of 50 meals you have to try at least once. While some are incredibly memorable restaurants, others are specialty food items you can only get when traveling to a certain place.
Whether you plan to travel to these destinations or already happen to live there, don't miss out on these mouthwatering foods.
Talia Avakian, Jennifer Polland, and Melissa Stanger wrote an earlier version of this post.
Try Rome's famed cacio e pepe, a simple pasta with pepper flakes and gooey melted cheese. Anthony Bourdain recommends trying it at Roma Sparita in Trastevere.
Sample Berlin's iconic street food, currywurst, which is a pork sausage that's cut into slices and doused with curry ketchup. Berliners love Konnopke Imbiss, located in the Prenzlauer Berg neighborhood.
Head to La Banquise in Montreal for a scrumptious plate of poutine: crisp french fries that have been smothered in brown gravy and cheese curds.
Bite into the legendary pastrami on rye from Katz's Delicatessen in New York. Stacks of juicy meat are cut thick and served on rye bread with mustard and a side of pickles.
Sample tender, fresh-carved Peking duck in Beijing, China. For the ultimate bite, wrap it in a pancake with scallions and hoisin sauce.
Grab a hot dog from Bæjarins Beztu Pylsur in Reykjavík, Iceland, where the meat is made with native Icelandic lamb and served with a creamy mayonnaise-based sauce.
Sample mouthwatering steak at El Carpicho, tucked away in the northern Spanish village of Jimenez de Jamuz.
Try some of Peru's best ceviche — raw fish cured in lime juice and hot pepper — at Sakuay (also known as Chez Wong) in Lima.
When in Poland, dip your spoon into a steaming bowl of Zurek filled with chopped vegetables and sausage.
Savor a succulent and juicy lobster roll in Bar Harbor, Maine.
Explore the variety of flavors in biryani, an Indian dish of rice, vegetables, marinated meat, and just the right amount of spices. The biryani at Paradise Food Court in Hyderabad is touted as one of the best in India.
In Vietnam, slurp up a bowl of steaming hot pho, a tangy beef noodle soup.
Warm up with a hearty bowl of Irish stew, an irresistible combination of lamb, stout, potatoes, carrots, and herbs.
Head to Le Relais de L'Entrecôte in Paris, France, where the menu includes a tender steak that's topped with a delectable sauce and served with several rounds of golden fries.
Get some fresh hot beignets, a type of deep-fried pastry topped with powdered sugar. The most famous place to try them is Cafe du Monde in New Orleans.
Discover some of the world's freshest seafood in Belize, where everything from shrimp and mussels to scallops and conch is cooked up fresh just for you.
Dine on Kobe beef in Japan and savor its flavors as it melts in your mouth.
Breathe in the fragrant aroma of lamb tagine, a sweet, rich, and flavorful stew from Morocco. It's usually made with lamb, raisins, almonds, and spices, and served over couscous.
Duck confit, a hearty dish of duck legs poached in fat and submerged in duck lard, is a specialty of the Gascony region of France.
Sample decadently modern Spanish cuisine at El Celler de Can Roca in Girona, Spain. It was recently voted the second-best restaurant in the world.
In Sanuki, Japan, dig into a bowl of udon, thick noodles served with a light broth and typically topped with scallions, tofu, and seafood.
Satisfy your hunger with a bowl of Hungarian goulash, a hearty dish made of beef, onions, paprika, tomatoes, green pepper, potatoes, and sometimes noodles.
Dig into a steaming bowl of moules frites in Belgium.
While walking the streets of Georgia, snack on khachapuri, a savory and chewy bread filled with bubbling cheese or egg.
Chow down on a hearty meal of fish and chips in London, and douse it with malt vinegar — as the locals do.
Nosh on the fall-off-the-bone brisket, pork shoulder, steak, and ribs at Texas' Snow's BBQ — a favorite BBQ spot of chef Bobby Flay.
Bite into the chewy and rich pizzas of L'Antica Pizzeria da Michele in Naples, Italy. The pizzeria has been serving its traditional marinara and margherita pies since 1906.
Dig into a pot of chili crab in Singapore and enjoy its spicy and sweet gravy.
Experience a one-of-a-kind BBQ dish at El Diablo Restaurant in Lanzarote, Spain, where heat from an active volcano is used to cook the food.
Share a pot of paella — saffron-infused rice with seafood and chorizo — at Can Majó, a famed beachfront restaurant in Barcelona, Spain.
Grab a crispy and fresh fish taco in Ensenada, Mexico.
Treat yourself to a plate of jamón ibérico in Spain. Savor it on its own or on a slice of toast.
Taste the best sushi in the world at Sukiyabashi Jiro, the famed sushi restaurant from the documentary "Jiro Dreams of Sushi."
Bite into sublime custard tarts with flavors of lemon, cinnamon, and vanilla in Portugal. The most iconic shop is Antiga Confeitaria de Belém in Lisbon.
In Puebla, Mexico, enjoy the complex flavors of mole poblano, a thick sauce that is made with chili peppers and chocolate and served over chicken.
In Singapore, dig into a plate of Hainanese chicken rice, a rice that is cooked in chicken stock and served with tender chicken. Anthony Bourdain and locals alike love the Tian Tian Chicken Rice stall at the Maxwell Food Court.
In Thailand, feast on a plate of pad thai — fried noodles served with egg, bean sprouts, peanuts, and fillings like chicken and shrimp. The most famous spot is Bangkok's Thip Sumai, where you can even get a version that is served in an omelet.
Enjoy delicacies like caviar and truffles at the White Rabbit in Moscow, Russia.
Select your steak, then watch the grill masters cook it at Cabaña Las Lilas, a famous parilla in Buenos Aires, Argentina.
Treat yourself to a crepe at Breizh Café, which has locations in Cancale, Paris, and Saint Malo. Choose between savory or sweet crepes that are filled with everything from custards to cheeses.
While in Korea, taste the flavors of beef bulgogi, which is thinly sliced, prime cuts of meat marinated in a mixture of soy sauce, sesame oil, garlic, onions, ginger, sugar, and wine.
Sample homemade gourmet cuisine served to you by zip-lining acrobatic waiters at the tree-pod dining room of the Soneva Kiri Resort in Koh Kood, Thailand.
Treat yourself to a sachertorte — a rich, dense chocolate cake — in Vienna, Austria. The city is renowned for its elegant and historic pastry shops, like Cafe Landtmann.
Take a bite out of a crispy, fresh falafel sandwich overstuffed with vegetables in Amman, Jordan. Al Quds and Abu Staif are some of the most famous falafel shops.
Peel off a crispy, flaky layer of fresh spanakopita, a feta-and-spinach pie that's served all over Greece.
Sink your spoon into a Daulat ki chaat, a popular snack from Old Delhi, India. Layers of sweetened milk are spiced with saffron, pistachios, dried condensed milk, and sometimes a silver leaf called varg. The dish can't withstand warm temperatures, so get it when it's colder while you can.
Channel your inner carnivore and gorge on elk, venison, bison, and other wild game in Jackson Hole, Wyoming. The Gun Barrel is a great place to try them.
Try the famed "white clam pizza" invented by Frank Pepe's Pizzeria Napoletana in New Haven, Connecticut. The pizza is cooked in an intensely hot brick oven and comes with littleneck clams smothered in olive oil, oregano, grated cheese, and chopped garlic.
Spoon up the flavors of a traditional Marseille bouillabaisse, a fish stew that typically includes rascasse, grondin, conger, and just the right amount of saffron.
While in the Bahamas, cool off with a bowl of fresh conch salad and a cold Kalik beer while listening to the waves and burying your feet in the sand.
Read more:
• This chart is easy to interpret: It says we're screwed
• How Uber became the world's most valuable startup
• These 4 things could trigger the next crisis in Europe
Read the original article on Business Insider UK. © 2016. Follow Business Insider UK on Twitter.
Register for free to continue reading
Registration is a free and easy way to support our truly independent journalism
By registering, you will also enjoy limited access to Premium articles, exclusive newsletters, commenting, and virtual events with our leading journalists
Already have an account? sign in
Register for free to continue reading
Registration is a free and easy way to support our truly independent journalism
By registering, you will also enjoy limited access to Premium articles, exclusive newsletters, commenting, and virtual events with our leading journalists
Already have an account? sign in
Join our new commenting forum
Join thought-provoking conversations, follow other Independent readers and see their replies