The Independent's journalism is supported by our readers. When you purchase through links on our site, we may earn commission.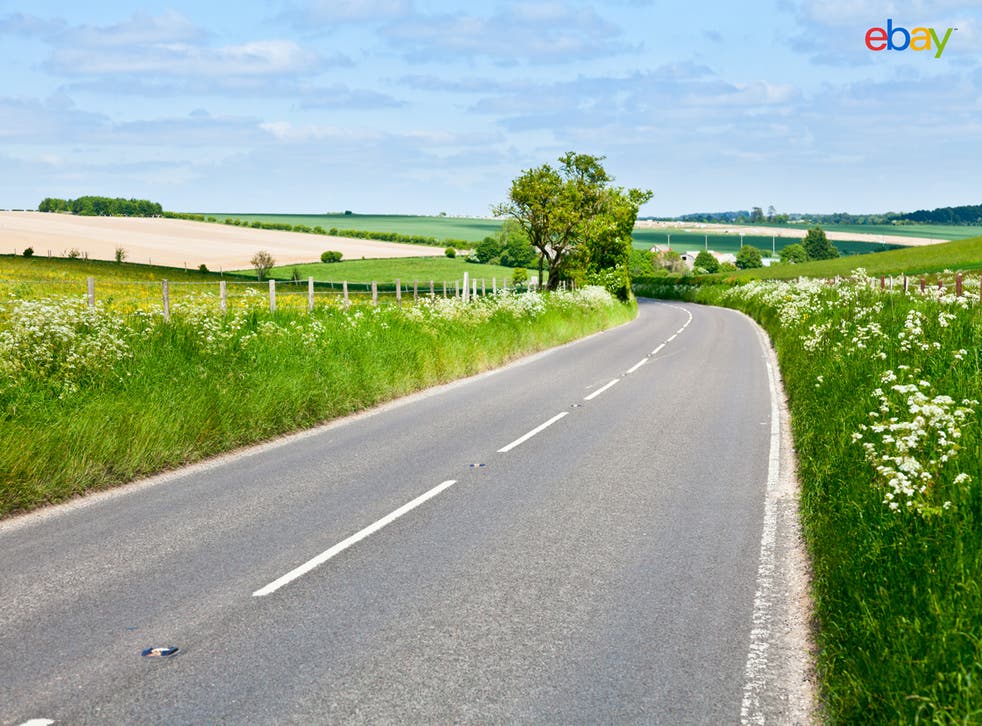 9 essential pieces of kit to pack for a UK road trip
Summer is coming, and holiday season is upon us. But for many people, that means something much more terrifying – a road trip with a car full of people, all of whom need to be kept happy. Thankfully, there are a host of gadgets and gizmos to keep everyone content – and quiet – on those journeys.
As well as giving dependable directions, most satnavs have a range of other features to help on long trips. For example, it helps you find the most convenient petrol stations and make efficient stops.
2. Mobile phone holder
If you can't justify a dedicated navigation system for your car, the smart phone in your pocket can work just as well. A mobile phone holder on your dash partnered with Google maps is a great, inexpensive stand-in for a satnav. As a bonus, some holders also include a port to charge your phone at the same time.
3. Power Adapter
Statistica.com estimates that the number of internet connected devices is to hit 4.3 per person by 2020. If you've got a car full of people, then you have a lot of devices that need charging. Save the squabbling over a tired old cord and invest in a power adapter.
4. Travel kits
It never hurts to be prepared – but if you do get hurt, it helps to have a portable First Aid kit. They're inexpensive and give you peace of mind to deal with those little scrapes. Partner it with jump leads and a tyre repair kit and you're ready for almost any on-the-road mishap.
5. Bluetooth music receiver
There's no technology that can put an end to arguments about what music should be playing in the car, but there is technology to make it easier to play. Adding a Bluetooth receiver to your stereo will let anyone pair their device to play music in the car.
6. DVD player
As every family that has ever embarked on a long road trip knows, the secret to a successful journey is happily occupied children. Try entertaining the kids with a portable DVD player that attaches to the headrest, and never again will you have to hear the dreaded "are we there yet?"
7. Cooler bag
On those long hot road trips there's nothing more refreshing than a chilled drink. When you're on the open road with nowhere to stop, a cooler bag can be ideal for keeping your perishable picnic at the perfect temperature.
8. Car roof box
Having a roof box means never having to decide between bringing the cricket set or the paddling pool. If you've ever been crammed in the back seat with too much luggage, you'll know how valuable they are.
9. Dash cam
A dashboard camera is the kind of tech you hope you'll never need, but it could prove important if an accident does happen. The device records everything that happens on the road from your dashboard.
Prepare for a stress-free road trip this summer. With eBay's selection of safety kits, sat navs and more, tick off all the essentials you need for a smooth journey.
Whether you're a Motorhome or Caravan enthusiast, a Motorcycle Tourer, or just taking a road trip in the car, eBay has you covered. See the full range here.
Register for free to continue reading
Registration is a free and easy way to support our truly independent journalism
By registering, you will also enjoy limited access to Premium articles, exclusive newsletters, commenting, and virtual events with our leading journalists
Already have an account? sign in
Register for free to continue reading
Registration is a free and easy way to support our truly independent journalism
By registering, you will also enjoy limited access to Premium articles, exclusive newsletters, commenting, and virtual events with our leading journalists
Already have an account? sign in
Join our new commenting forum
Join thought-provoking conversations, follow other Independent readers and see their replies