Six of the coolest cycling destinations, from Madagascar to South Korea
Forget the Netherlands – here are some of the most exotic places to explore on two wheels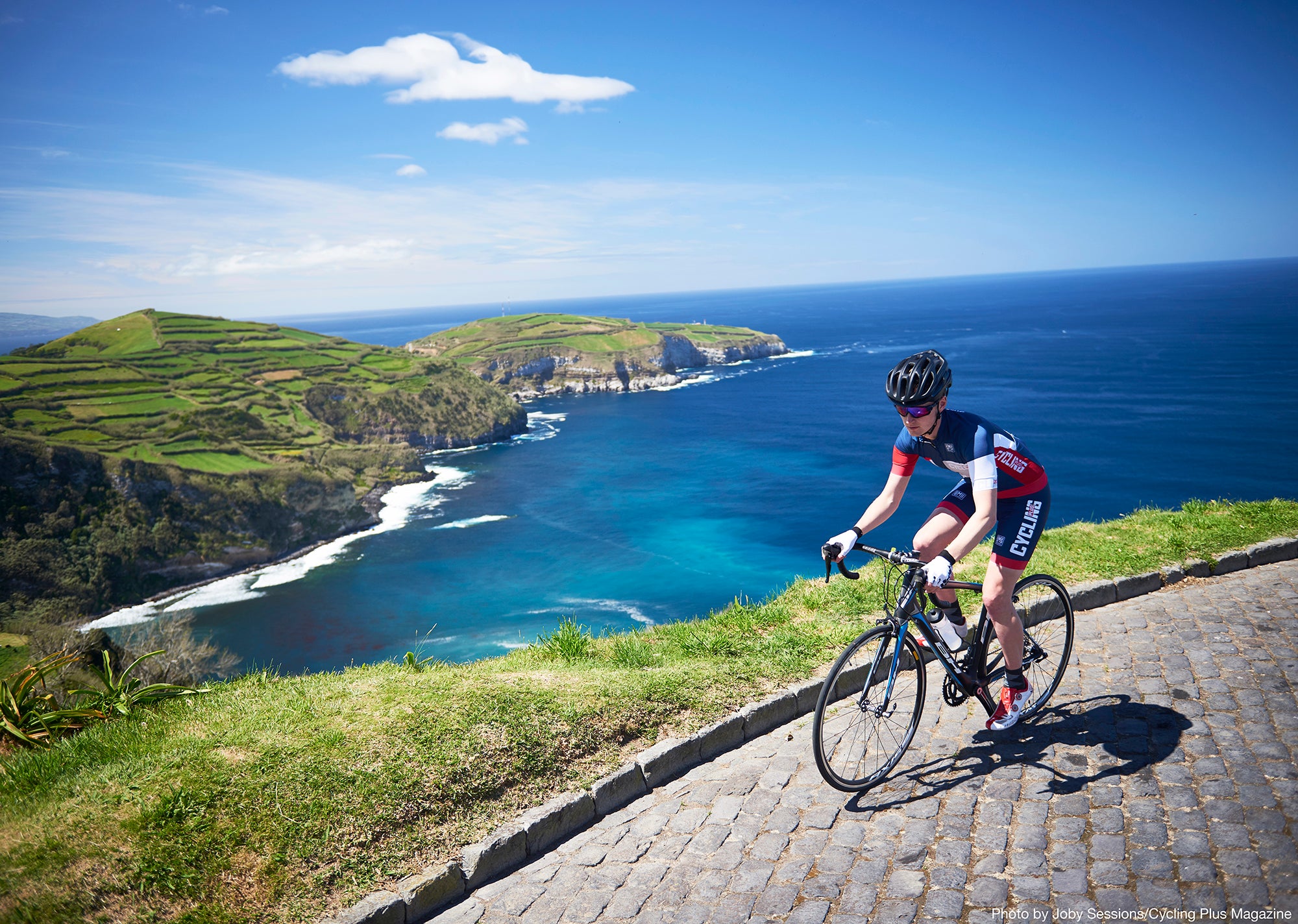 What better way to intimately connect with a destination than from the vantage point of a bicycle saddle? The relaxed pace allows you to become acutely aware of your surroundings: the scents, the sounds, the sights.
While the most popular cycling havens, such as Amsterdam, France's Loire Valley, or Copenhagen, set the gold standard for being ultra bike-friendly, there are many less-recognised but equally bike-worthy parts of the world that merit exploring.
Here are six unusual locales for cyclists to get off the beaten track.
Taiwan
Located some 100 miles off the southeast coast of China, Taiwan is known more for its bubble tea cafes and Hello Kitty-themed trains than its bike culture. However, you'll find bike rental shops near many cycle trails, and YouBike sharing stations scattered across the bustling capital city of Taipei, from where you can hire a set of wheels for less than £1 an hour.
Numerous scenic bike paths course through bucolic green spaces, both in Taipei and further afield. Don't miss Sun Moon Lake, a magical spot set in the mountainous, foliage-cloaked terrain of central Taiwan.
The Xiangshang-Yuetan Bikeway, which mostly skirts the lakefront, is best pedalled in the early morning when mist still hangs over the calm waters and the air is alive with dragonflies. Panagoe offers multi-day bike tours of Taiwan, including around Sun Moon Lake.
Madagascar
Located off the east coast of continental Africa, Madagascar – the world's fourth largest island – is full of the unusual and the dramatic. Biking is one of the best ways to spy Madagascar's exotic wildlife, from brilliantly hued chameleons and oddly shaped baobab trees to adorable lemurs.
Bike shops are scarce and the tarmac can be potholed and gravel-strewn at times. But the country's rough-around-the-edges quality presents precious opportunities for cyclists, including meeting gleeful schoolchildren unaccustomed to tourists, and descending deserted roads ringed by majestic granite peaks.
One of the most atmospheric rides is on a sun-dappled road dripping with foliage through the Ranomafana National Park, a majestic rainforest. Exodus Travels offers 13-day guided bike trips, while MBike Madagascar in Antananarivo rents out mountain bikes for £15 a day.
Western Cape, South Africa
Though safari adventures get much of the attention in South Africa, cycling is an ideal way to experience the diverse landscapes of the Western Cape, from expansive wine estates to sandy beaches where craggy cliffs plunge into stormy seas. African Bikers provides guided tours of the popular Garden Route that skirts the coastline, where families of baboons scamper about and a colony of penguins gathers at Boulders Beach.
A lighter-trafficked course runs through the more interior, semi-arid Little (Klein) Karoo, a rugged valley of charming finds: wild ostriches wander beside the road, and the dusty town of De Rust is home to folksy cafes.
One of the most striking biking options here is along the Meiringspoort, a paved road hemmed in by zigzagging sandstone walls that crosses the Groot river 25 times.
South Dalmatian islands, Croatia
With its historic villages and hundreds of islands, Croatia is a tourist magnet in the summer, but year-round good weather makes exploring from a bicycle seat in spring or autumn a superb activity on some of the less visited South Dalmatian islands. Well-paved roads skirt dramatic coastlines and hidden coves.
One of the most scenic routes is cycling the pine forest-filled national park on Mljet, where you'll spot a 12th century monastery set on an islet in a saltwater lake. Another meditative cycling experience is on Vis, where you'll roll past vineyards and tranquil fishing villages.
Join an island-hopping bike tour with Pedal and Sea Adventures or rent a bike in any of the large cities on the mainland, including at Meridien Ten in Split, which delivers to many islands and charges £21 a day for a hybrid bike.
South Korea
Few people realise that South Korea is one of the most bike-friendly countries in the world. More than 1,500 miles of dedicated paved paths network the country through stunning vistas, including Unesco World Heritage sites and Buddhist temples.
On the mainland, the route along the Yeongsangang river passes through Damyang, renowned for its hot mineral springs, and a protected metasequoia forest where cyclists can lock their bikes and walk barefoot on the soft, leaf-lined path.
The capital boasts Seoul Bike, a sharing programme that costs £3 for three hours, and bike rental stations near the city's parks. For a long-distance, guided trek of South Korea, sign up with Cycle Classic Tours or bike on your own beyond Seoul by renting a hybrid from We Cycle Korea for £99 a week.
The Azores, Portugal
Biking is an atmospheric way to view evidence of the turbulent geological past of the Azores, a Portuguese archipelago of nine volcanic islands. Discover steaming geysers, thermal pools, lush calderas and the occasional whiff of sulphur. Two of the largest islands, Sao Miguel and Terceira, offer the best bike rental opportunities, but even one of the smallest islands, Santa Maria, is a cyclist's Eden – and, unlike the other eight, it's blessed with golden, sandy beaches.
Rent an all-terrain bike at Paraiso Radical for £12 a day and cruise along roads that take in many of Santa Maria's charming features: the scarlet-hued Red Desert (Barreiro da Faneca); Vila do Porto, a 15th century village; and Praia Formosa, a beach backed by soaring cliffs.
For a guided or self-guided tour of Sao Miguel, check out Saddle Skedaddle.
Join our commenting forum
Join thought-provoking conversations, follow other Independent readers and see their replies