The Independent's journalism is supported by our readers. When you purchase through links on our site, we may earn commission.
Coolest hotels in the wild: From glass pods in New Zealand to luxury tree houses in Thailand
Take your holiday up a notch with these extreme glamping options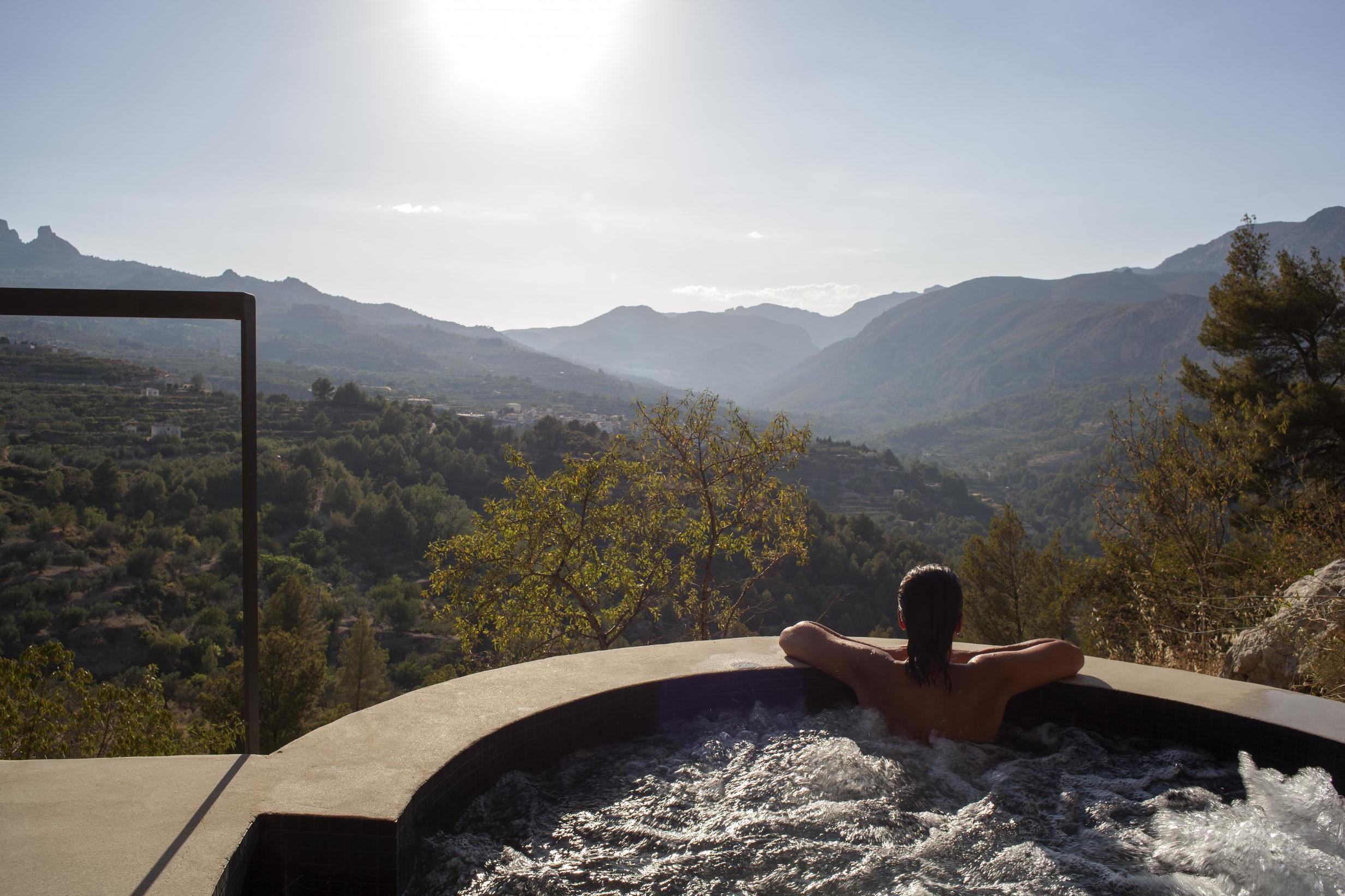 These days, a bed, clean sheets and a mini bar aren't enough to impress; modern travellers are searching for the most unique getaway, an "experience" that really kicks their trip up a gear. Glamping has gone from a niche way to spend a night in the woods to a multimillion-pound industry, while Airbnb has opened the door to a range of quirky sleeping opportunities worldwide. And with the rise of the trend for unusual digs, a range of back-to-nature options has popped up. Here are eight of the best places to spend a night under the stars.
PurePods, New Zealand
Totally unobstructed views from every direction come as standard with a PurePod – a freestanding glass room designed for up-close and uninterrupted encounters with nature. Located on New Zealand's South Island, the pods allow guests to sleep under the stars minus the bugs, and totally connect with nature. With no access to wi-fi, TV or phone signal, the PurePod forces you to slow down and disconnect. The isolation and off-grid credentials of this one-of-a-kind bedroom don't stop it from feeling completely luxurious. Under-floor heating, a powerful solar shower, dinner brought directly to you and a breakfast hamper every morning make the experience anything but basic.
From £174 per person, half-board.
purepods.com; book through newzealand-indepth.co.uk
Chewton Glen Treehouses, UK
The term "treehouse" is used loosely here, since these suites are more like luxury penthouses, with underfloor heating, outdoor hot tubs and spacious marble bathrooms. But they are technically built into the trees – so, treehouse it is. Suspended 35 feet above the ground, they offer a panoramic view of the forest canopy. Set on 130 acres at the edge of the ancient New Forest Park in Hampshire, Chewton Glen has a dozen treehouse suites and welcomes a new addition to its grounds this October. The country house offers an award-winning restaurant, world-class spa and leisure activities galore, and treehouse guests enjoy exclusive spa treatments, a curated dining experience in a picnic basket and a children's nook filled with storybooks.
From £850, B&B.
Ngorongoro Crater Lodge, Tanzania
This spectacular hotel is set in Tanzania's northern Ngorongoro Conservation Area and has been described as "Maasai meets Versailles". andBeyond's 18 safari lodge suites boast stylish, comfortable outdoor seating where guests can unwind and enjoy al fresco dining and drinks overlooking the Crater below, the largest intact caldera in the world. Unforgettable African landscapes include highlands full of rich grazing grounds for elephants, zebras and rare black rhinos. The lodge and its parent company andBeyond are actively involved in preservation efforts, too.
From $1,085 per person, full-board.
VIVOOD Landscape Hotel, Spain
This sustainable boutique hotel in Alicante is accessible only by electric vehicles. It offers maximum natural beauty with an outdoor/indoor luxury that attracts mostly generation X professionals. The property is the brainchild of young architect Daniel Mayo who is deeply committed to environmental conservation and embarked on a scientific study into architectural sustainability in 2009. VIVOOD Eco-Friendly Accommodation is the result of that investigation, and the Landscape Hotel rests in the unspoilt Valley of Guadalest. The entire hotel's foundations are reversible and concrete-free and use local products with a low carbon footprint, complete with water-saving cleaning systems, low consumption lighting and renewable energies such as solar panels.
From €142.80, room only.
Kagga Kamma Nature Reserve, South Africa
Sleep inside a rock or fully outdoors under the star-filled African night sky while still tucked into a five-star bed. This one-of-a-kind hotel just outside of Cape Town offers all the comforts of a luxury hotel while also giving guests the chance to truly experience the great outdoors. The directors of Kagga Kamma Nature Reserve, brothers Willie and Pieter de Waal and Pieter Loubser, built the first chalets and introduced some antelope species to the Reserve in 1989. From there, Kagga Kamma grew into what it is today while still preserving the natural environment. Guests who opt to stay in the Star Suite or Outcrop Open Air rooms can sleep easy; there are no mosquitoes in this region and despite the local residents of antelope, jackals, wild cats and honey badgers, there has never been an incident involving interaction between wildlife and guests.
From R1,170 (£69) for a Premium Cave Suite, B&B.
Elephant Camp, Zimbabwe
Offered as part of trips to South Africa by Wild Frontiers, which specialises in responsible adventure travel around the world, these luxury tents sit in Zimbabwe's Victoria Falls National Park. The beautifully-appointed safari bedrooms with viewing decks, four-poster beds and outdoor plunge pools are completely surrounded by nature. The Elephant Camp is a secluded retreat which offers a traditional safari experience while empowering guests to act as responsible travellers – the first goal of Wild Frontiers. Adventures are designed with the local people, culture and eco-system in mind and maintain an awareness of the economic, ecological and ethical impact tourism can have on ancient cultures and fragile environments.
Wild Frontiers offers nine-day Botswana packages from £3,475 per person, including eight nights' accommodation (two nights at Elephant Lodge), all internal transport and excursions, eight breakfasts, six lunches and six dinners,
Amangiri, Utah
The Aman properties – of which there are over 30 worldwide – are always designed with their surroundings in mind. Many are in rural locations and are specially built to reflect the natural habitat. This is especially true for Amangiri, at Canyon Point, Utah, which has been built to complement the rugged beauty of the Grand Circle Region in the classic American southwest, with a pared-back aesthetic and muted palette. Each suite comes with an outdoor lounge and fireplace with expansive desert views; upgrade and you get a private pool or roof terrace, which blend seamlessly into the desert landscape.
From £1,075, room only.
Keemala Bird's Nests, Thailand
Keemala's treehouses in Phuket are the ultimate combo of luxury and adventure. These spectacular buildings are designed to look like giant birds' nests, with five-star sleeping accommodation, a lap pool hovering over trees with jungle and ocean views. While the first goal is to offer unparalleled beauty and serenity during a stay, Keemala runs on a very specific philosophy based in traditional Thai culture – it is a sanctuary for those who wish to rebalance, rejuvenate and relax, and in true responsible travel fashion, it does not encourage any excursions to attractions that exploit humans and animals.
From £685, B&B.
Join our commenting forum
Join thought-provoking conversations, follow other Independent readers and see their replies