Hedgehog Instagram star goes camping in new outdoor photoshoot
Azuki the hedgehog went kayaking and had a cook-off on his wilderness break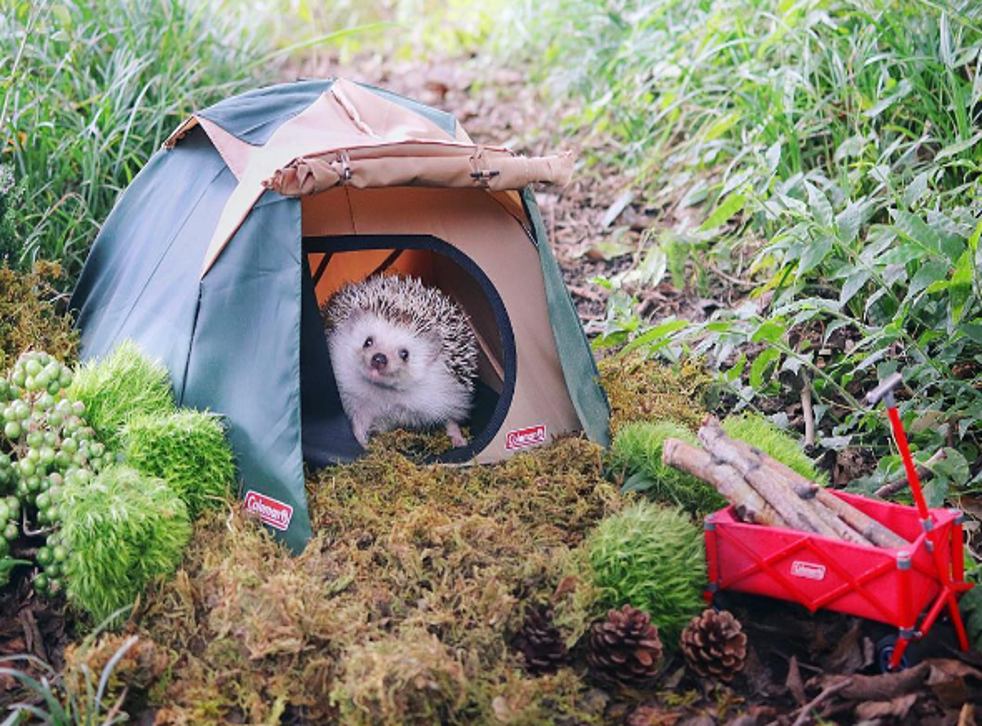 We all know that African Pygmy hedgehogs – the mini, domestic pets that have come to epitomise cuteness in the internet age – are at their best when clad in tiny outfits, kitted out with miniature props. They are what Instagram dreams are made of.
But occasionally one distinguishes themselves from the pack by kicking things up a level. One such dainty hog is Azuki, a Japanese pet whose owner has built him into an Instagram megastar with more than 200,000 followers to date.
Azuki spends much of his time "posing" (well, standing) while modelling hats, tiny lions' manes and pumpkins, the latter in a nod to the autumn season. However, on his latest shoot, his usual urban style was swapped for an outdoorsy vibe as he embarked on a camping trip.
Photos show him peeking out of a tiny tent, gathering fire wood, sitting aboard a kayak and participating in a cook-off next to a river. The kayaking shot was a clear favourite, garnering Azuki more 19,000 likes and 500 comments (all a variation on, "So cute!").
One can only imagine what hog and owner have in store for Halloween, Bonfire Night, Christmas and New Year.
Register for free to continue reading
Registration is a free and easy way to support our truly independent journalism
By registering, you will also enjoy limited access to Premium articles, exclusive newsletters, commenting, and virtual events with our leading journalists
Already have an account? sign in
Register for free to continue reading
Registration is a free and easy way to support our truly independent journalism
By registering, you will also enjoy limited access to Premium articles, exclusive newsletters, commenting, and virtual events with our leading journalists
Already have an account? sign in
Join our new commenting forum
Join thought-provoking conversations, follow other Independent readers and see their replies