How Cape Town became Africa's modern art hub
With a flourishing gallery district and a huge art museum in the offing, Cape Town isn't just Africa's new modern art hub - it's getting global attention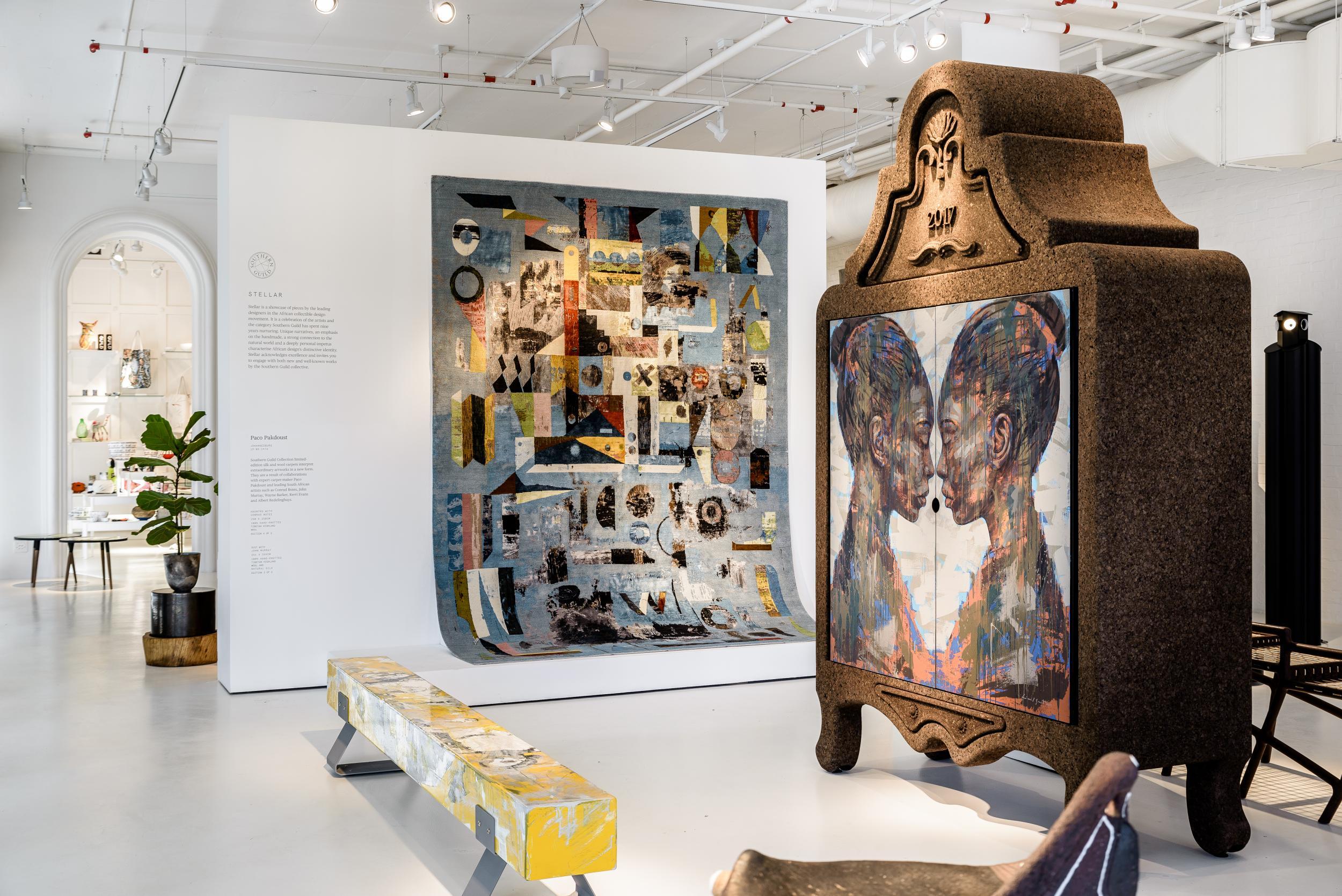 As the Asian art market slows, Africa has filled the gap left behind. Last year alone there were two dedicated contemporary African art fairs in New York – Armory Focus and 1:54 – and more in London and Paris. And then of course there is Africa itself. From the winding streets of Maputo and Addis Ababa to the high-rises of Lagos and Johannesburg, local galleries and art fairs are finally becoming profitable and are now proliferating at an impressive rate.
Nowhere is this newfound celebration of African art quite so intoxicating as in Cape Town. With jagged mountains, white-sand beaches and rolling vineyards, Cape Town has always suffered from the age-old curse of being too pretty to be taken seriously. But as the international art community finally turns its long overdue attention to the continent, this beautiful beach city has become something of a cultural hub thanks to its thriving gallery district, annual art fair and, from September, world-class museum.
Already a hub for artists, the upcoming opening of the 100,000-square-foot Zeitz Museum of Contemporary African Art at the Waterfront is set to turn the Mother City into the Miami of the southern hemisphere. Housed in the city's historic grain silo and designed by British architect Thomas Heatherwick, it will not only be the biggest public art space to open on the continent for more than a century; it will also profoundly shift the South African art market as we know it.
But while Zeitz Mocaa is dominating the discourse for 2017, Cape Town already has a vibrant gallery scene that has been steadily growing for the last decade and an art fair each February, and both are now profiting from the world's attention.
Much of this interest is trained on Woodstock, a small suburb tucked right between Table Mountain and the harbour, that is notorious for its strong winds, which whistle through the narrow streets and brightly painted houses. An important hub for Cape Town's mixed race community and a few blocks away from the infamous District Six, Woodstock had a painful past under Apartheid. Today, it's experiencing rapid gentrification with new shops, restaurants and entire streets dedicated to galleries and artist studios. And although gentrification isn't without an impact on the local community, of course, Woodstock's regeneration has made it the hub of Cape Town's – and Africa's – modern art scene.
There is Stevenson, which displays high-end contemporary art from all over the continent; Blank Projects, which works with emerging young southern African artists; Southern Guild, the continent's best-known collectable design gallery, which last month opened a vast open-plan space near the Zeitz Mocaa site on the Waterfront; and the Goodman Gallery, arguably South Africa's most successful private art space, whose sister gallery in Johannesburg hit the headlines in 2012 for displaying a supposedly indecent painting of South Africa's President Jacob Zuma (depicting him in a pose reminiscent of Lenin, with his genitals exposed).
Together, these curators and the artists they represent have been particularly vocal about the essential role they feel the art world needs to play in opposing the president, whose recent actions have led to mass protests across the country.
"Artists thrive on political turmoil," says Trevyn McGowen, the owner of Southern Guild. "I grew up in Johannesburg in the 1970s and 1980s and the theatre and art I saw at the time was groundbreaking and very stimulating, and it was all a reaction to the horrors of Apartheid. I find it heartening that once again we are banding together to take a stand against the political establishment."
It is an interesting dichotomy that while South Africa is currently experiencing one of its most turbulent political periods since the end of minority rule, the domestic art industry is becoming increasingly more powerful and stable. And perhaps – those immersed in it say – now is the time for Cape Town to prove it is more than just a pretty face by using its art to add a voice to the growing dissent against the government.
The new Zeitz Museum will doubtless add clout to that voice. The brainchild of the German-born ex-Puma director Jochem Zeitz, the museum's permanent exhibition will be taken from his personal collection and made up of artwork from Africa and the diaspora since the year 2000.
Certain critics have said that the museum should have been based in Nairobi, Lagos or Johannesburg – somewhere more representative of modern Africa than Cape Town, which is tucked away on the southern tip of the continent with a white population disproportionate to the demographics of the country.
"I understand those arguments, but the Silo is an extraordinary structure and it was the perfect fit for us," says Mark Coetzee, the executive director and chief curator of Zeitz Mocaa. "And more than that, Cape Town itself is a good choice. It is a place of incredible natural beauty and we attract sophisticated international visitors. The next step is to share something of our culture – we need to offer people a richer, more diverse experience that includes an education about our heritage."
As the world's first art institution to exclusively document modern life in Africa, Zeitz Mocaa has an essential role to play in allowing Africans to tell their own story. But it also has a daunting amount of wall space to fill. With six floors of exhibition rooms, an education centre and a vast central atrium designed in the shape of a grain sheaf, the museum will be relying heavily on the goodwill of donors.
"Our patron Jochem Zeitz is loaning his collection for 20 years so we have time to build up one of our own," says assistant photography curator Gcotyelwa Mashiqa. "We are also hoping to bring back some of the paintings, sculptures and photographs that have been taken out of Africa because they deserve to be shown here too."
Local gallery owners agree too that the introduction of a world-class contemporary art museum will propel the African perspective to the fore. "Zeitz has already changed the art scene on the continent and it's not even open yet," says Monna Mokoena, the owner of Gallery MOMO on Buitengracht Street in Cape Town's city centre. "Already we have seen more international curators visiting South Africa because Zeitz has made them realise just how Eurocentric their collections are.
"In the West, there is only one version of art history, but Zeitz allows us as Africans to tell our story and preserve what we have."
Join our commenting forum
Join thought-provoking conversations, follow other Independent readers and see their replies