Why well-heeled travellers are flocking to Kenya during lockdown
'It's hard to find an apartment here now – the town is full': Arjun Neil Alim hears from the travellers who are waiting out the pandemic in style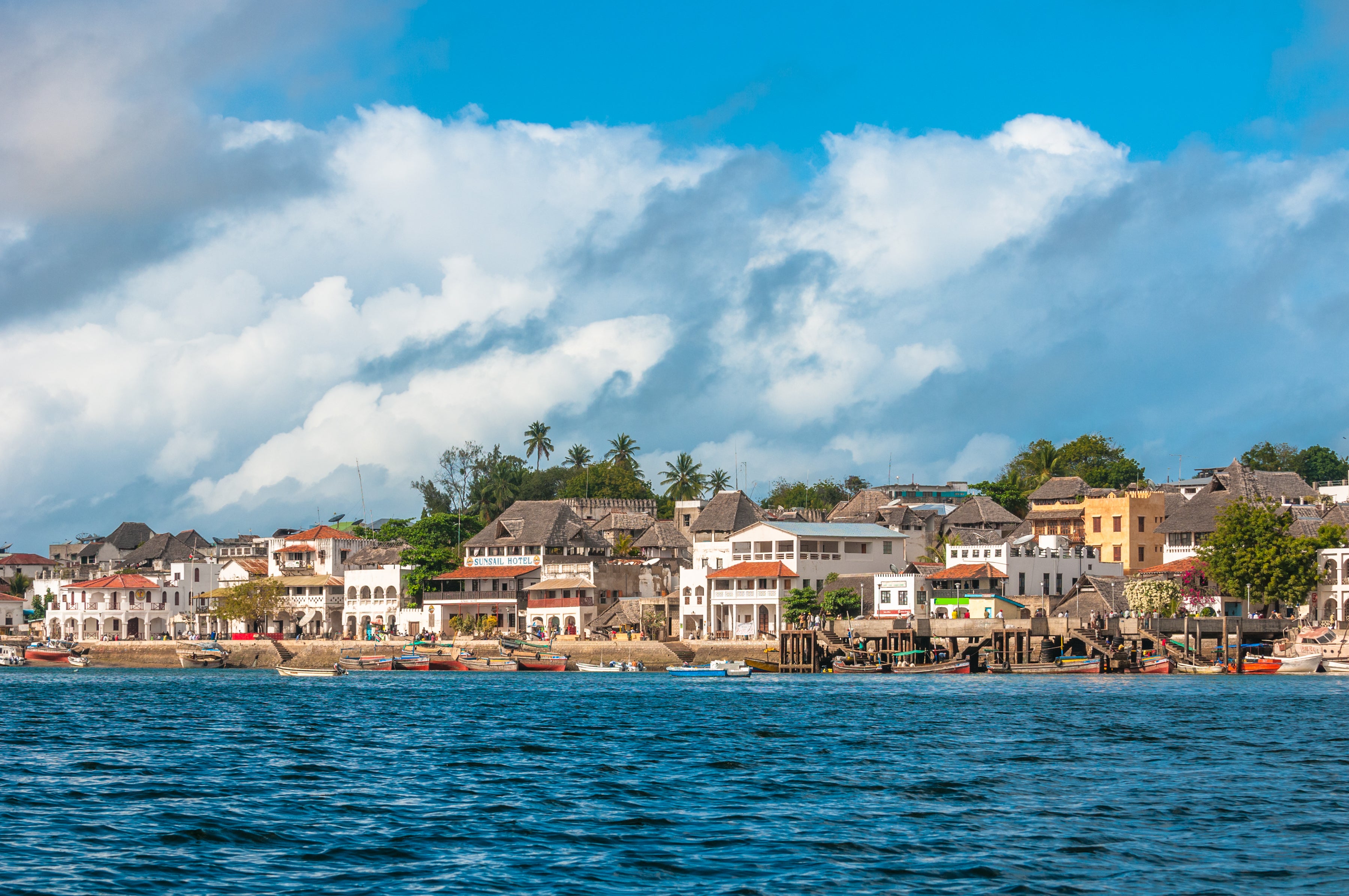 Across town, people walk barefoot. European accents echo around the bars and restaurants. And there is not a mask in sight.
While the allure of Dubai fades due to the United Arab Emirates' addition to the UK's "red list", the Kenyan coast has seen soaring numbers of visitors and well-heeled Covid "escapees".
On Lamu, an island off the coast of the East African nation and not far from the border with Somalia, I heard English, French, Italian, Spanish and Swahili on a single bar terrace in January.
The manager of the Peponi Hotel, one of the most well-known places to stay on the island – where a double suite costs $270 (£193) per night – said: "It's crazy how busy it's been. We're full most weekends. A lot of Europeans and Brits are coming down to stay for long periods." Peponi is seeing its best season in its history, with 80 per cent occupancy during January.
Brian Hingerty, a 22-year-old musician from California who is renting a flat in Shela, the upmarket village on Lamu island, added: "It's almost entirely Brits. They say half of Notting Hill is here.
Read more:
"Everyone you meet here has had a deadline [to leave] of 8-10-12 days, then the next thing you know they've extended another two weeks, three weeks. It's hard to find an apartment here now. The town is full."
Travellers from the UK to Kenya are exempt from quarantine and require only a negative Covid-19 test taken within 96 hours of travel to enter. However, since 4 January, all leisure travel both within and beyond the UK is banned for all but the most essential reasons, until 17 May at the earliest.
Oscar is a 19-year-old student at Oxford Brookes University who came out to Kenya on a family holiday at Christmas. He and his parents were meant to leave after a few weeks but have ended up staying on Lamu Island for over three months. He says: "It's sociable here. I can work remotely. Why wouldn't we stay?"
Lamu Island has traditionally been a popular tourist destination within Kenya. The island is Muslim-majority and heavily reliant on tourism. It has a vivid history, having served as a trading post for goods and slaves for the Portuguese in the 16th and 17th centuries, before becoming an Omani protectorate until the mid-19th century.
Since the end of 2020, there have been reports of celebrities staying in and around Shela, and of parties in the evenings until the national curfew of 10pm. At Manda Bay, a luxury lodge on Manda Island, next to Lamu, where a single beach-view room costs $440 per night, the owners confirmed that they had received several multiple week bookings from British tourists.
One British traveller, a 31-year-old woman from London who asked not to be named, told The Independent that she came out to the coast for a holiday after leaving her job in finance.
She said: "I had that rare 'between jobs' time off and was keen to try and not spend the time sitting on my sofa in East London. Kenya was one of the few places to which I could still get a commercial flight from London.
"I've eaten out for every meal – mostly fresh local seafood – drunk in bars, danced, met new people, attended parties on the beach. What you can't do in London is available here, and on tap."
Further south in Kenya, an hour's drive from Mombasa, lies Diani Beach – known for its white sandy stretches and spacious villas. Oli Prevett, 36, and Hal McRitchie, 38, are two entrepreneurs from Cambridge who opened a beach bar and restaurant in the area in December 2019.
They told The Independent that, after a rough period from March 2020 when Kenya imposed a strict lockdown, the Salty Squid Beach Bar & Restaurant has now hit new heights in business, with huge numbers of local and international tourists.
"A surprising number of Europeans have come out in the last few months, especially English families," says Prevett. "There's a lot of people enrolling their kids in local schools for a term because they just don't want to deal with the UK."
Further north in Malindi and Watamu, two holiday destinations traditionally popular with Italian and British expatriate communities, business is also booming. The rise of a domestic market for tourism among the rapidly expanding Kenyan middle classes has made an impact.
Hemingway's, a five-star hotel in Watamu, was almost fully booked for the first week of March. Damian Davies, who was involved in setting up Hemingway's and is now a managing director of another resort in the area, Turtle Bay Beach Club, said: "The property market is in private rentals here due to the Covid risk. The interest in Watamu is people looking to rent or buy lovely houses. People have realised they can work in very diverse jobs from destinations like Watamu and Lamu."
Many locals, like Joseph Marimba, welcome the surge in tourism in the area. Marimba worked in hospitality until 2016, when he suffered a violent mugging in Lamu town and lost his left hand. Now he works at a gelateria in Shela called GeLamu.
"We have a lot of people coming every day," he said. "I'm happy they're coming because they're spending money and enjoying themselves."
However, Daniela Blattler, the 57-year-old Swiss founder of GeLamu, is less enthusiastic about this new wave of tourism. "I've never seen so many people in Lamu in 18 years," said the entrepreneur.
"Everyone is arriving with a mask. After not more than 20 minutes they throw their mask away. I'm waiting for the big disaster that we're all going to get sick."
Join our commenting forum
Join thought-provoking conversations, follow other Independent readers and see their replies