How Mauritius became a sustainable travel hotspot
Sarah Reid leaves Mauritius's blissed-out beaches for the island's local flavour inland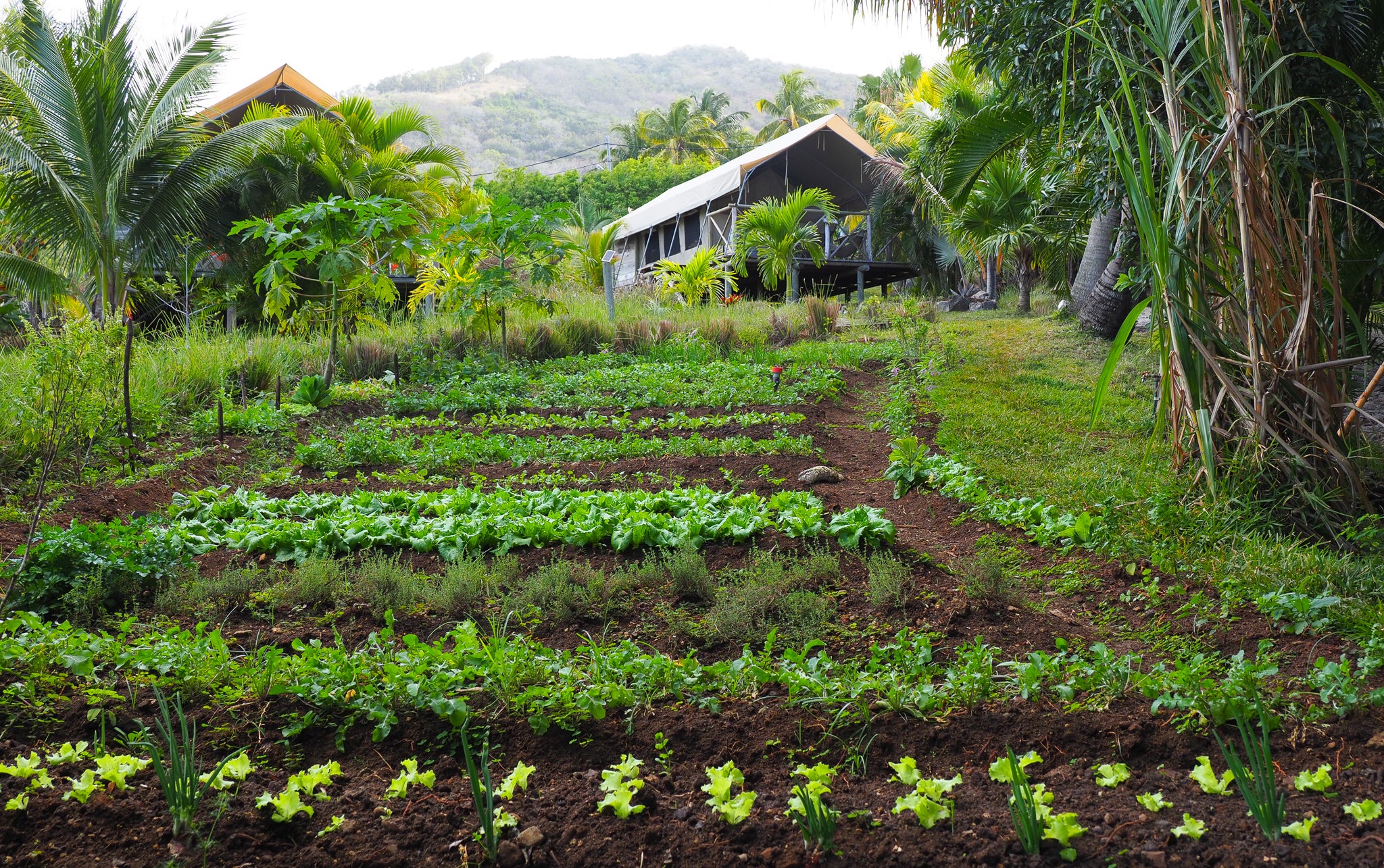 As darkness falls, I lather on the natural insect repellent provided in my bathroom, zip up my tent and head to the outdoor guest lounge, mindful not to tread on tiny frogs illuminated by the solar lights. Grabbing a local Phoenix beer from the honesty bar and taking a seat around the fireplace, I get chatting to fellow guests while we wait for the communal evening meal – freshly caught tuna with salad from the on-site organic garden – to be prepared.
I'm spending the night at Otentic River, an eco-luxe Mauritian glamping outfit on the island's east coast that feels a world away from the big beach resorts the Indian Ocean island is best known for. It's just one of a handful of ultra-sustainable and highly experiential places you might bed down at on a self-driving itinerary crafted by Mauritius Conscious, the country's first dedicated sustainable travel agency.
Headed up by Mexican-born Romina Tello Soberanes, who holds a degree in sustainable tourism, Mauritius Conscious evolved from Soberanes' dream to reshape tourism practices, and her digital marketing specialist husband Gerald Ami's goal to make a positive impact on his country – Mauritius. The couple, who met working in the hotel industry in Dubai, moved to Mauritius in 2015, and Mauritius Conscious sold its first individually tailored self-driving holiday last year.
"When I first came to Mauritius, the main tourism attractions were super-commercial," says Soberanes. "While exploring on our own, we met locals around the island offering incredible experiences and accommodations no one knew about. Mauritius Conscious brings all these experiences together in itineraries for visitors looking for more authentic, sustainable experiences on the island."
While the Mauritian Ministry of Tourism has acknowledged the need for greater responsibility from the sector, progress has been slow. Development schemes still favour the construction of new beach resorts and golf courses over safeguarding the island's few remaining tracts of undeveloped coastline, and "green tourism" is marketed by the tourist board as tourism that simply occurs in the natural environment, regardless of the way in which it is operated.
Nevertheless, the increasing global demand for more meaningful – and lower impact – travel experiences is helping to reshape the island's tourism output, says Julien Maurel, owner of Real Mauritius, which specialises in stand-up paddleboard (SUP) tours and rentals in the west coast's Rivière Noire district.
"Just a few years ago, none of the big hotels were selling activities like this," Maurel says as we paddle down pretty Tamarin River on SUPs. "With the increase in demand for more than the standard island tours and watersports, we're now receiving more clients referred from hotels and travel agencies keen to get their cut."
With a growing number of operators across the island now identifying as ecotourism providers, however, it can be difficult to separate legitimately sustainable operators from, well, the rest. Which is something Mauritius Conscious is trying to change.
"All Mauritius Conscious holiday providers have been assessed with our conscious travel assessment," says Soberanes. "Based on the Global Sustainable Tourism Council's guidelines for sustainable tourism certification, our evaluation demands evidence of their practices and engagements with the aim to validate their efforts towards sustainability." Once assessed, companies can use a conscious travel "partner", "leader" or "hero" badge on their marketing material.
One of my favourite days out with a Mauritius Conscious partner was a conservationist-for-a-day experience on Ile aux Aigrettes. This nature reserve and research station is home to an abundance of wildlife: from critically endangered olive white-eye songbirds to giant tortoises introduced from the Seychelles to take over the ecological role played by the extinct Mauritian tortoises. The day began with preparing breakfast for baby giant tortoises, a far more enjoyable experience than trying to relax on mainland beaches amid the roar of speedboats towing paragliders, water-skiers and inflatables crammed with squealing tourists.
"Visitors – and many locals – don't realise how damaging some of the island's most popular activities can be," says Soberanes. "In high season, hundreds of people every day sign up to swim with wild dolphins, thinking it's OK because they're not in captivity, but I've seen up to 30 boats at a time chasing down dolphins to satisfy paying customers."
Soberanes can also connect clients with the island's most ethical dive companies, sea kayaking operators, and kite-surfing schools, as well as lesser-touristed hiking, biking and abseiling options. Perhaps most overlooked by visitors to Mauritius, however, is cultural tourism, which is a great shame as the offerings are as rich as the island's unique culture that has evolved over centuries of immigration from India, Africa, China and beyond.
"When I moved back to Mauritius after working for various NGOs in India, I was disappointed there was no tourism that celebrated our cultural biodiversity," says Shakti Callikan, co-founder of My Moris (Moris is Creole for Mauritius), which specialises in meaningful cultural tours of the island. "Teaming with my friend Maya, a Belgian anthropologist who has spent years studying Mauritius, we created opportunities to interact with everyday Mauritians in places you wouldn't necessarily go on your own."
One of these places is Port Louis, Mauritius's hot, traffic-logged capital, which most tourists give a wide berth. But on a history and street food tour with My Moris, I discovered a dynamic mix of cultures that have given birth to some of the best street food I have ever tasted, from spicy gateau piments (chilli bites) to flavour-packed Chinese dumplings. My Moris also offers cultural experiences ranging from tours of traditional fishing villages to an introduction to Sega Tipik, a vibrant performing art emblematic of the Creole community that was inscribed on Unesco's Representative List of the Intangible Cultural Heritage of Humanity in 2014.
During my low-impact exploration of the island, I didn't feel a smidge of jealousy towards the guests reclining on their sunbeds at the island's dreamiest beachside hotels. For I'll bet even the most luxurious honeymoon suite doesn't compare to discovering the real Mauritius.
Travel essentials
Air Mauritius flies from Heathrow to Mauritius's Sir Seewoosagur Ramgoolam International Airport from £568 return.
Otentic has luxury tents sleeping up to five people from £111 (based on a two-night stay), B&B.
More information
Mauritius Conscious can tailor a bespoke self-driving holiday, including car rental and accommodation, from £1,150.
Join our commenting forum
Join thought-provoking conversations, follow other Independent readers and see their replies