The Independent's journalism is supported by our readers. When you purchase through links on our site, we may earn commission.
The 10 best things to do in São Tomé and Príncipe
This overlooked African island nation is on the up – here's how to make the most of a trip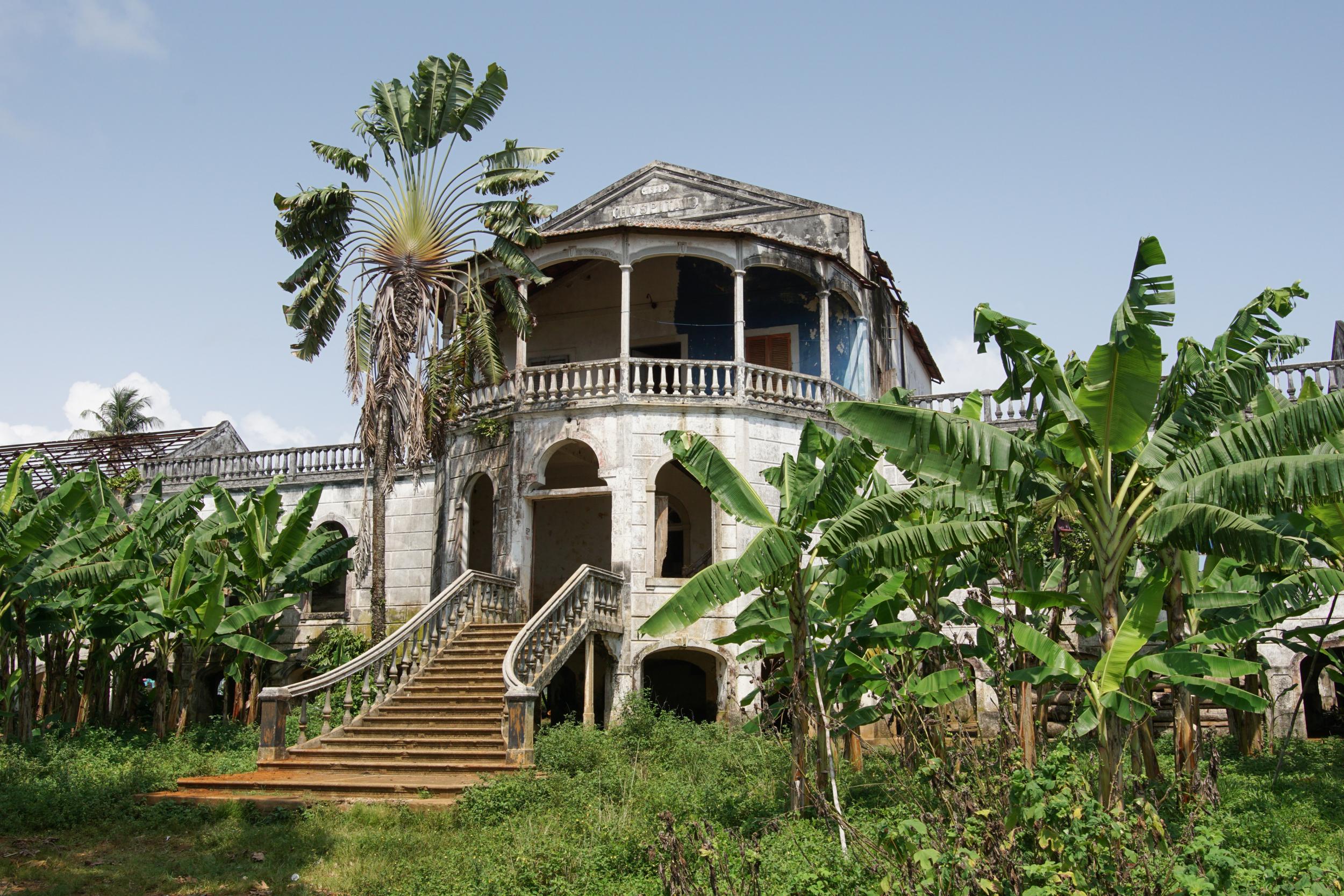 One of Africa's least visited countries, São Tomé and Príncipe comprises two tropical islands floating in the Gulf of Guinea off the coast of Gabon. This remote island nation – nicknamed Africa's Eden – has been chosen by Lonely Planet as one of the top destinations to visit in 2019.
São Tomé is the larger (330sq miles) and more developed of the two islands, home to a population of 200,000, and is where flights arrive from mainland Africa (TAP flies to São Tomé via Lisbon from London). Príncipe is much more off-the-beaten track, heavily forested and tiny (just 50sq miles) with a population of around 7,000. It's reached by a 35-minute flight from São Tomé. Both have their own unique appeal; it's a smart move to stay a few nights in São Tomé to soak up the city bustle, before experiencing the quiet serenity of Príncipe.
If you're planning on exploring this untouched area of Africa, here are the 10 must-do activities on your trip.
Beach hop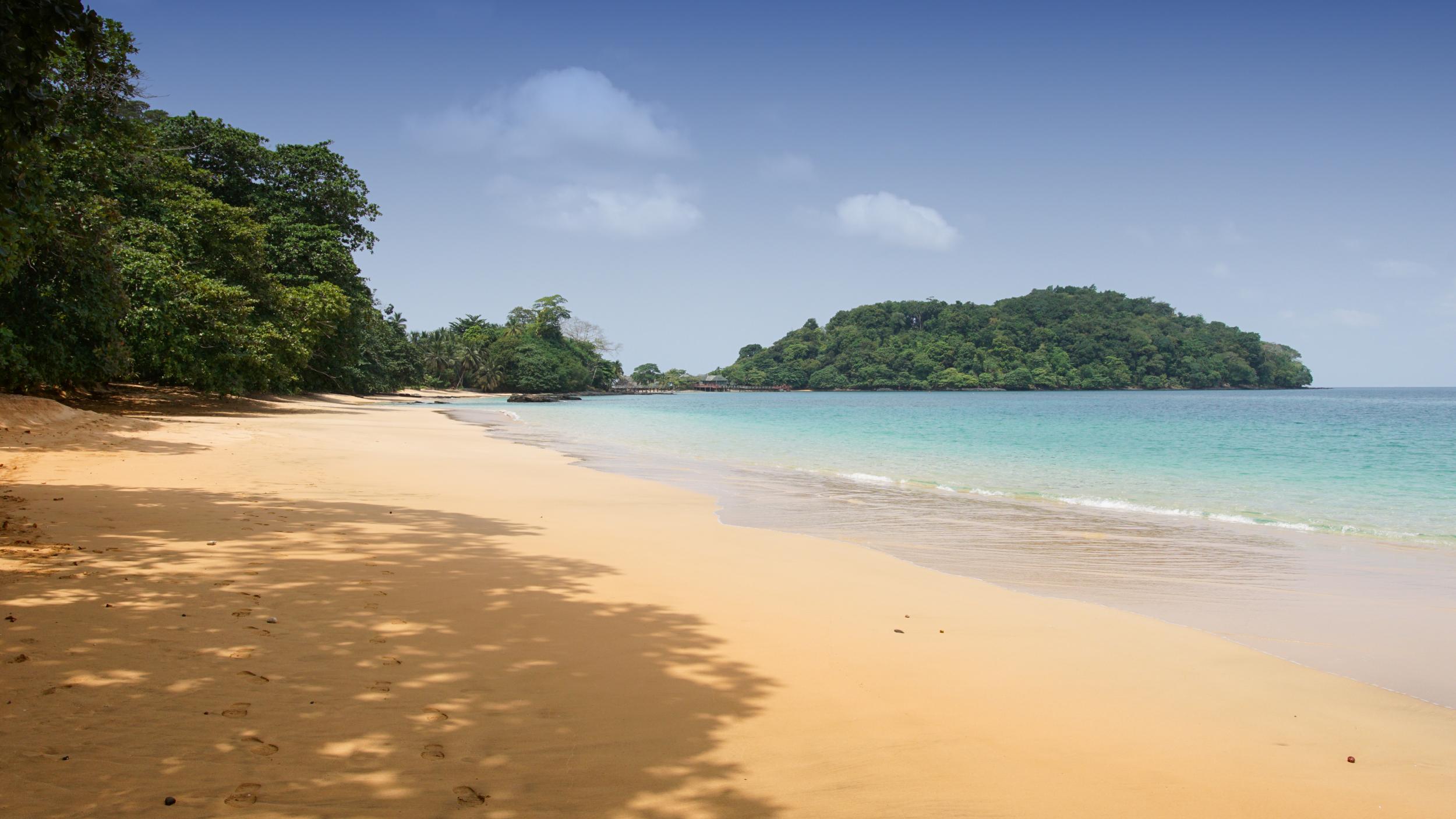 Both islands are ringed by spectacular stretches of sand, ranging from golden sweeps to blinding white crescents, which during the weekdays are uncrowded, except for a fisherman or two.
São Tomé's best are Praia dos Tamarindos, a good swimming spot on the northern coast; and Praia Santana, just outside the city centre.
If you think São Tomé's beaches are pretty, Príncipe's are even more pristine. Remember those cheesy Bacardi rum adverts from the 1990s, with the idyllic emerald water and postcard-perfect sand? They were filmed on Príncipe's Praia Banana – and it's just as gorgeous today.
Marvel at natural wonders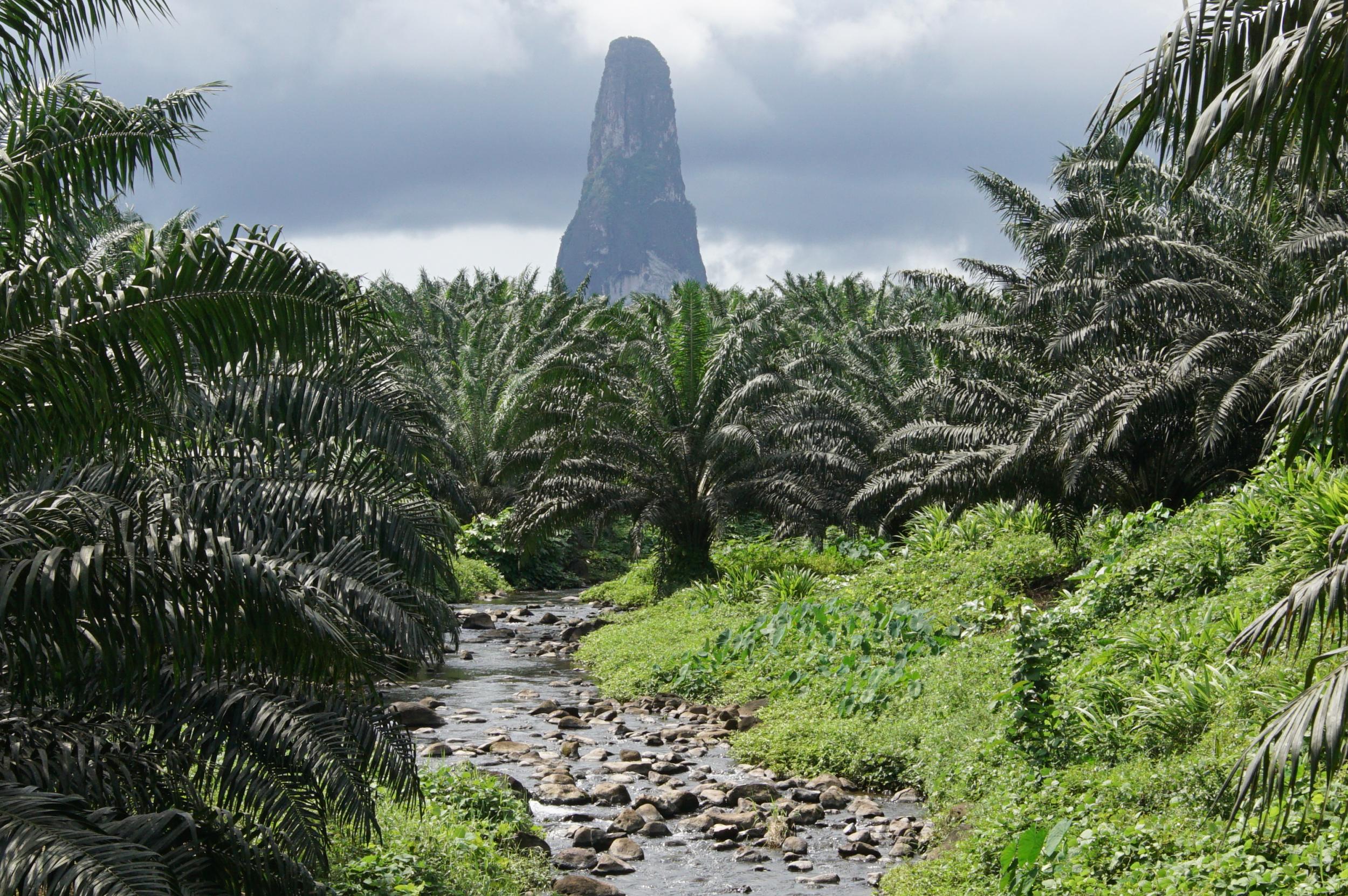 With towering magma columns and undulating rainforest where golden orioles and African grey parrots flit through the canopy, STP looks like something straight out of Jurassic Park. On São Tomé, marvel at the 663m needle-shaped Pico Cão Grande (Great Dog Peak), a solid column of magma left after a volcano eroded away. All of Príncipe is a designated Unesco Biosphere Reserve, and a highlight is taking a boat trip past the Bais das Agulhas (Bay of Spires) to see its crazy phonolite towers.
Feast on top-quality chocolate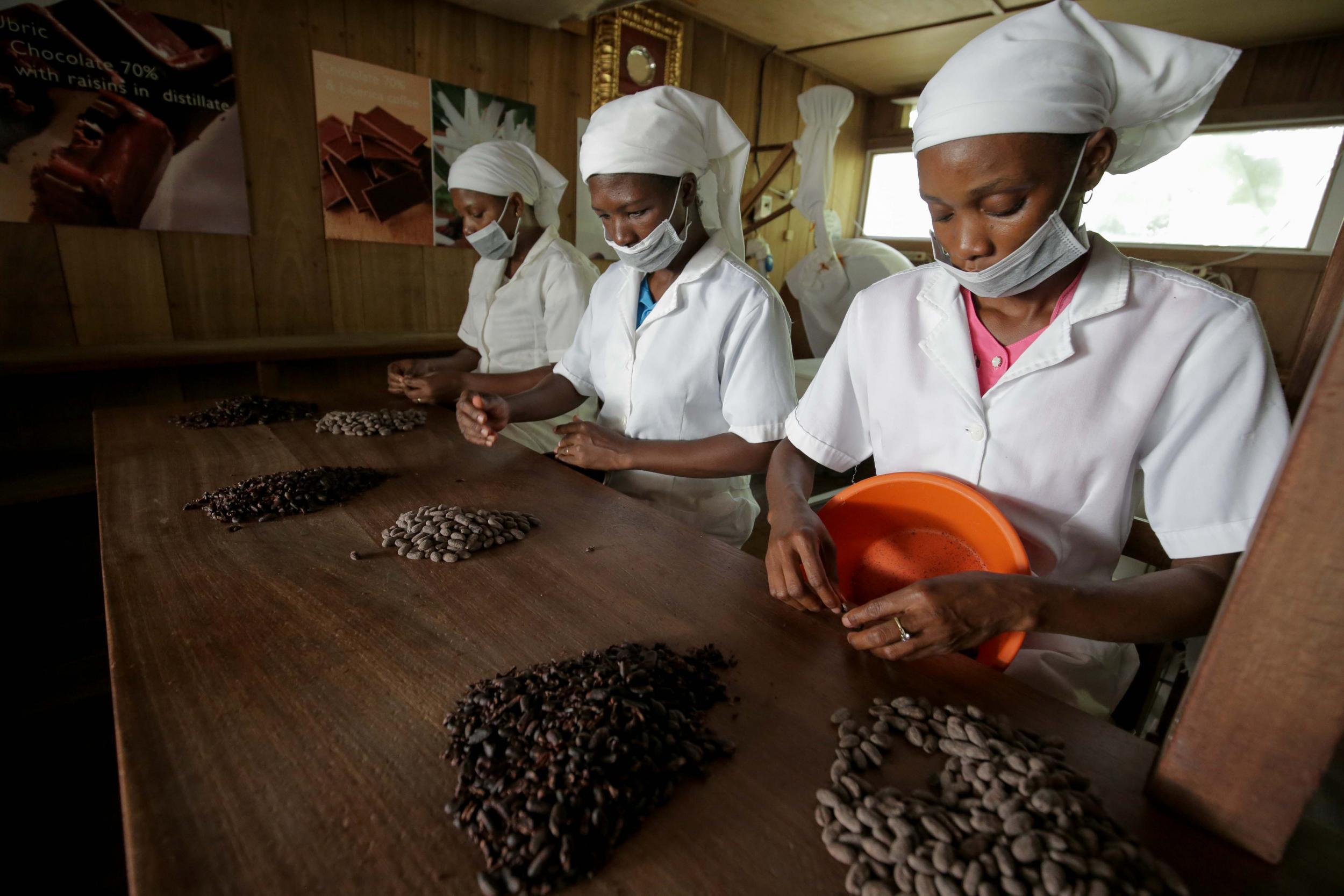 In the 15th century STP was settled by the Portuguese, so scores of cocoa plantations followed. The fertile volcanic soil creates ideal growing conditions, and in 1913, STP was the world's largest cocoa producer. After the country gained independence in 1975, many plantations were abandoned, but in recent years some have reopened. Gen up on the bean-to-bar process at renowned chocolatier Claudio Corallo's laboratory in São Tomé, which has plantations on both Príncipe and São Tomé, and buy cocoa nibs and intense 100 per cent cacao chocolate bars.
Hit the shops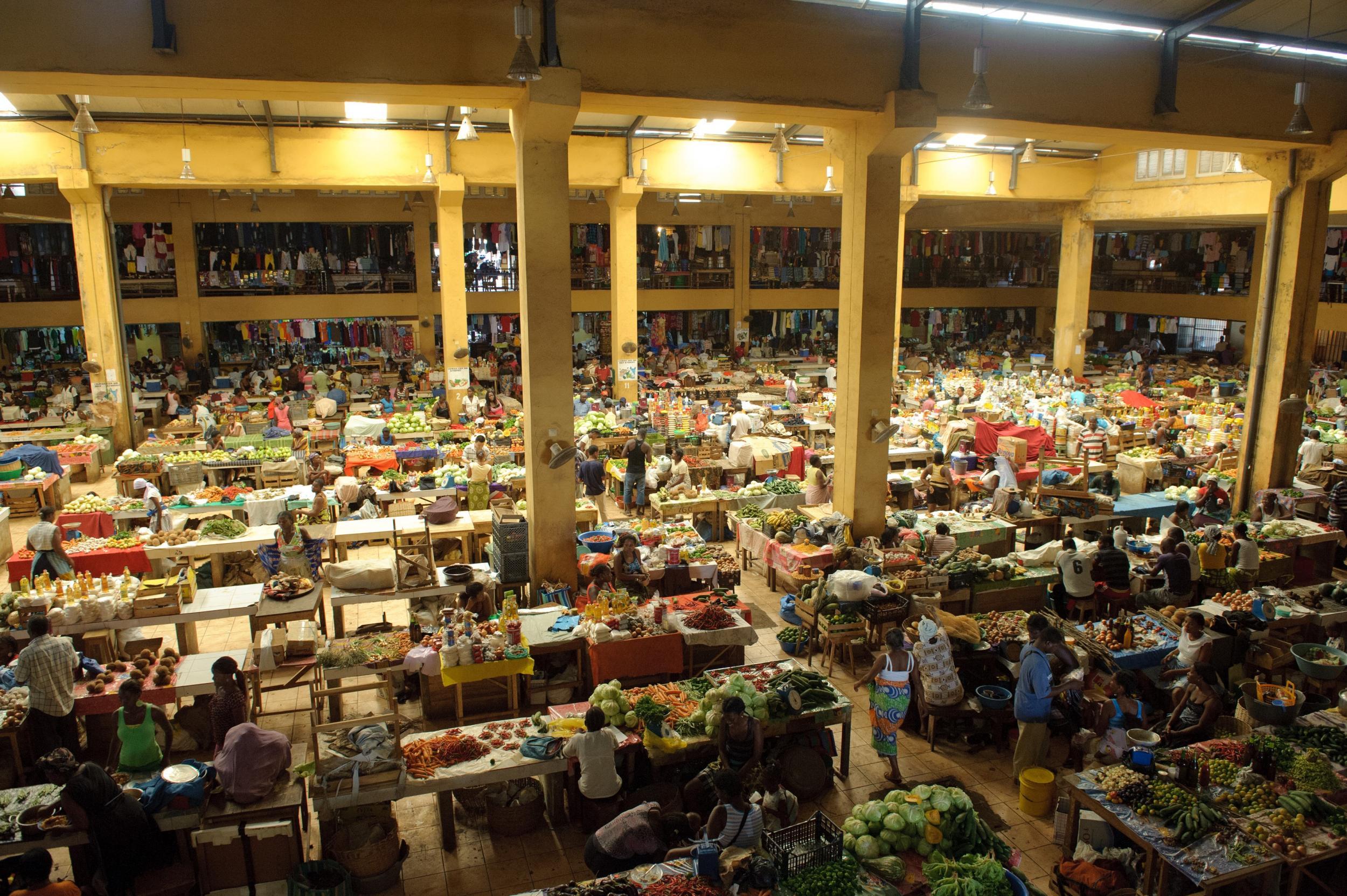 Stalls packed with rolls of African-print fabrics, baskets of brightly coloured fruit and vegetables and a cacophony of yellow taxis that whizz and beep their way along the city's dusty streets: São Tomé's hectic Mercado Grande (Great Market) on Rua do Municipio gives a real glimpse into island life.
Close by is Xico's, a popular café where fresh seafood and chunky burgers are served. Order a soursop juice, admire the artwork by acclaimed São Toméan artist René Tavares and slip into STP's 'leve leve' (slowly, slowly) rhythm.
Bed down in style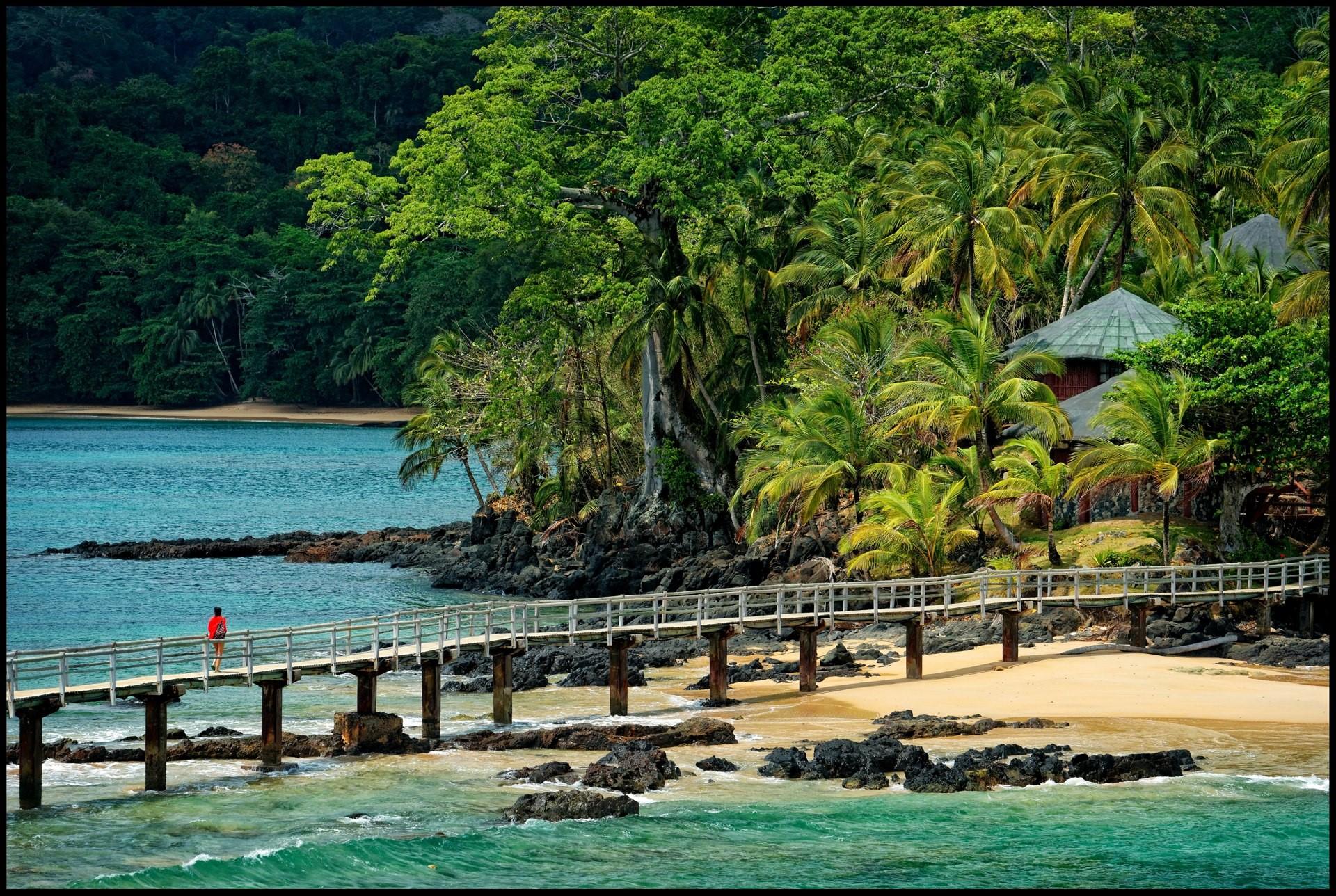 A strong close-to-the-airport choice in São Tomé is Omali Lodge (rooms from £280), which has rough-luxe rooms, an outdoor swimming pool and the best pizza in town. It's operated by Here Be Dragons, which also runs a trio of rather lovely properties on Príncipe.
On the northern tip, is Bom Bom Island; sandwiched between two palm-fringed beaches, it has wooden bungalows sitting in front of a thick forest and a Robinson Crusoe vibe (rooms from £360).
Not too far away is newly-opened Praia Sundy, a slicker than your average 15-tent luxury camp in dense rainforest with a beachside infinity pool, forest-to-plate cuisine and a spa tent (tents from £670).
A more affordable choice is new Hotel Roça Sundy, an ex-plantation house which has been charmingly restored (rooms from £190).
Step back in time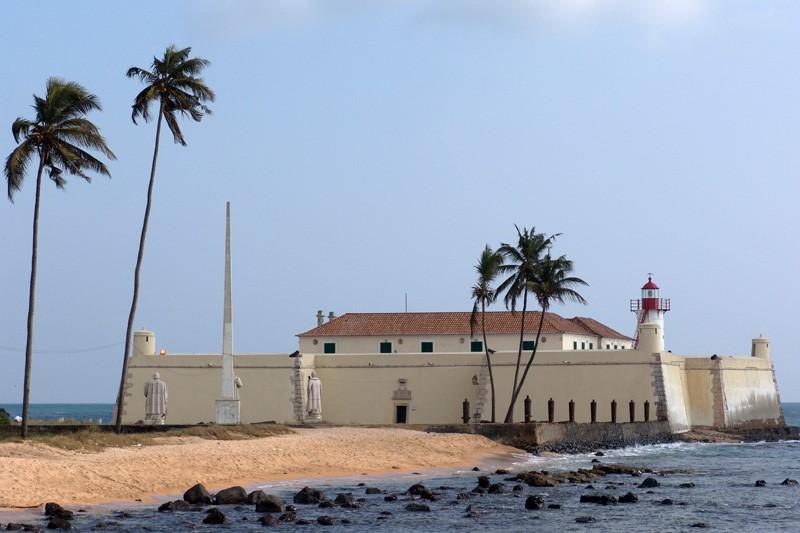 The crumbling 16th-century fort São Sebastião in Ana Chaves Bay, São Tomé, houses the National Museum. Inside are various artefacts and artwork – such as intricately carved wooden masks – from the colonial period, as well as exhibits detailing the hardships of life for slaves working on the plantations. After you've explored the museum, head out onto the roof to see the fort's red and white lighthouse, and to take in the breezy ocean views.
Ocean pursuits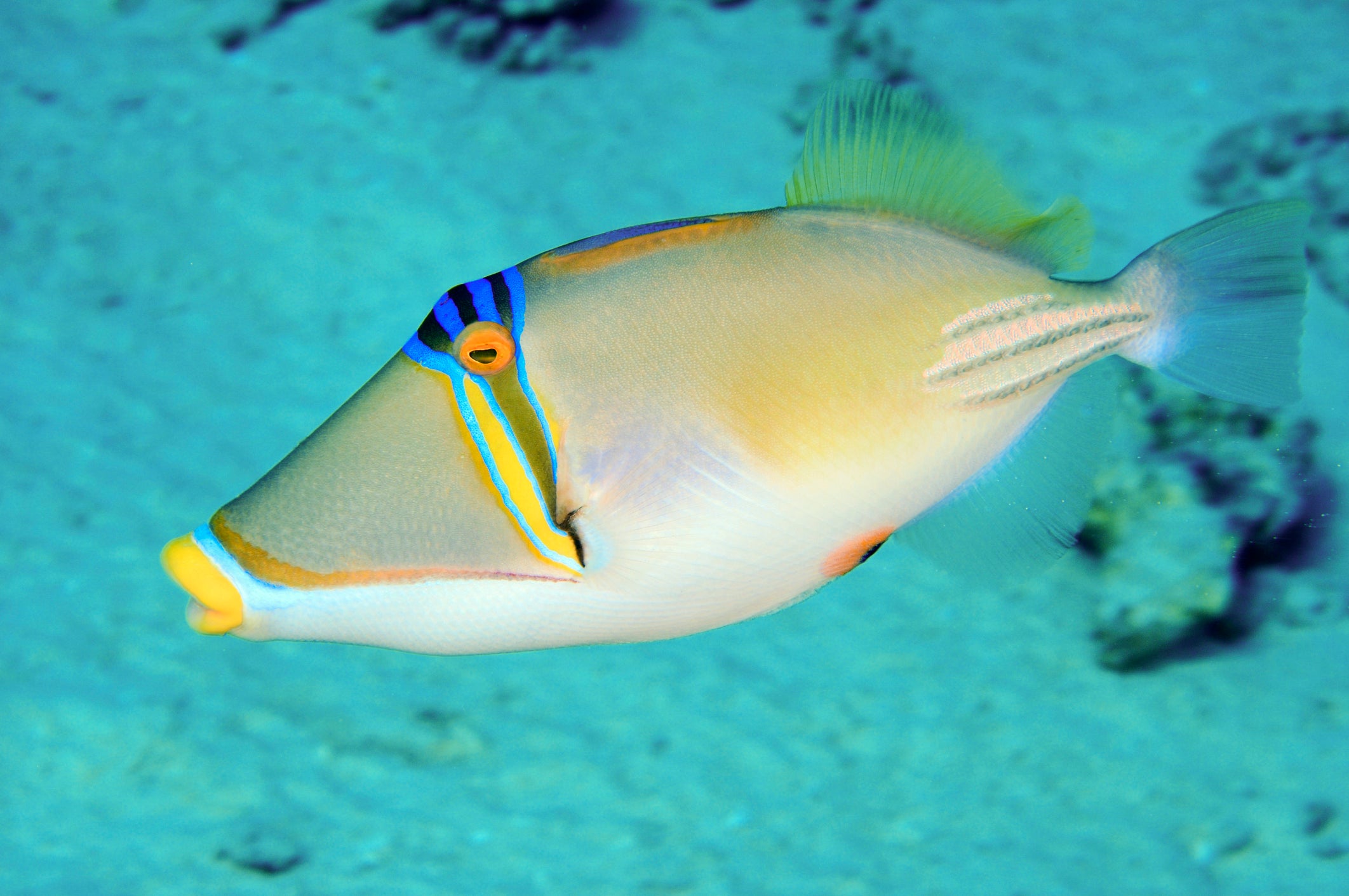 The waters of the Gulf of Guinea are a biodiversity hotspot, teeming with triggerfish, barracuda and eels, laid-back nurse sharks, neon-coloured hard corals and Gorgonian fans; if you don't snorkel or scuba dive at least once here, you're missing out. As well as marine life, dramatic volcanic rock formations underwater mean lots of overhangs, arches and drop-offs for divers to explore. São Tomé is a good choice for wreck enthusiasts, while off Príncipe, Pedra, a Dalho is an impressive dual-pinnacle dive where sharks often hang out. The dive scene here is still small, and operators often change hands, so ask your hotel or guest house to recommend an outfit. The best conditions, visibility and water temperature-wise, are found between December and March.
Meet local artisans
Roça Paciência, an old plantation house on Príncipe, has been transformed into an organic farm, providing many jobs for locals. Wander the grounds, passing vegetable patches with gourd-heavy vines and gardens packed with aromatic herbs and flowers, and learn about how the home-grown produce is made into tropical fruit jam, muesli and beauty products, such as coconut and ylang ylang massage oil. All are available to buy in the rustic gift shop. Hotels can arrange tours too.
Explore one of the world's smallest capital cities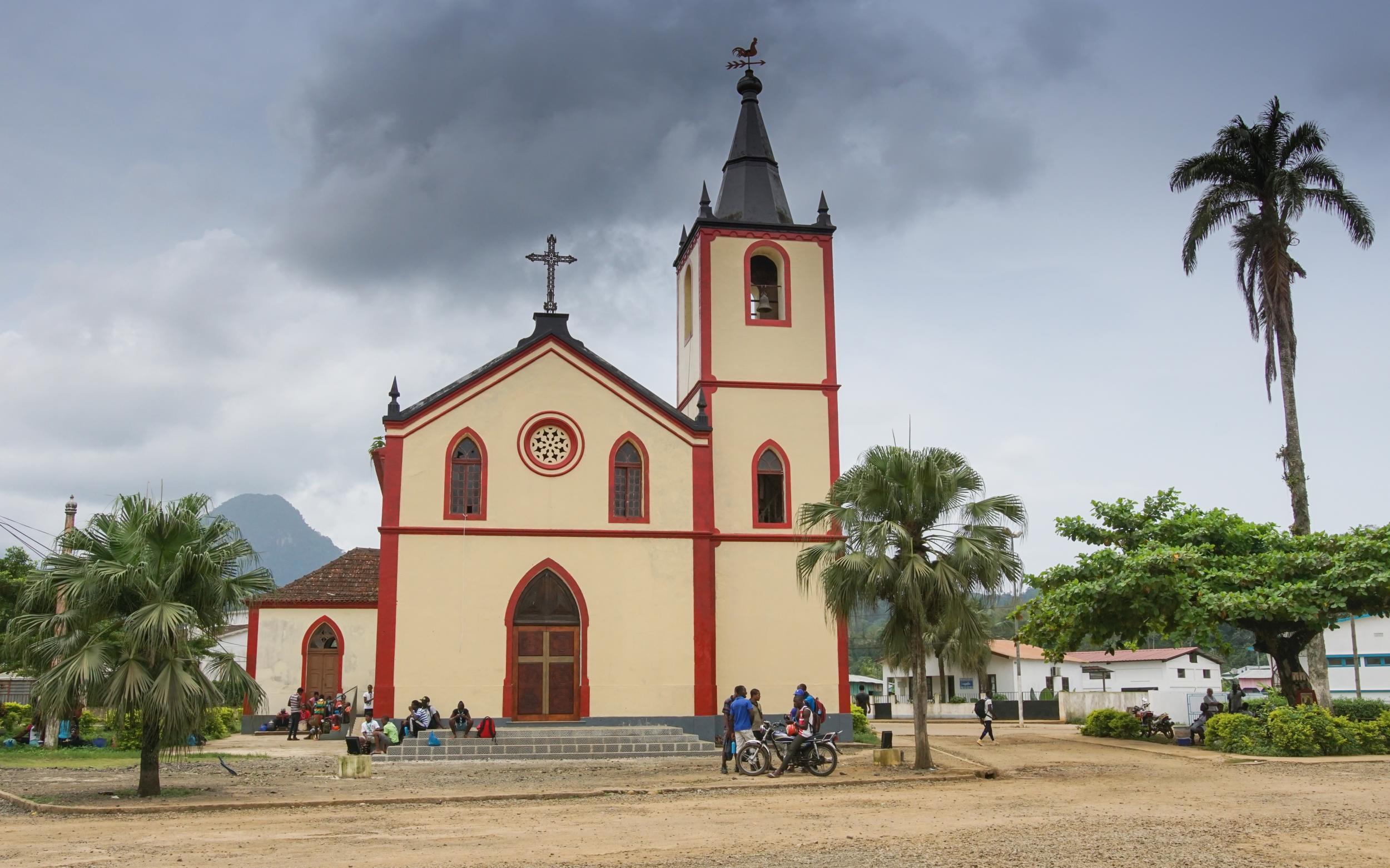 Tiny but charming, Príncipe's capital Santo Antonio is a cluster of colonial-era buildings by the Papagaio River. Some are faded but grand, with wooden balconies and archways in disrepair, while others have colour-popping facades, freshly painted in shades of pastel pink and green. Explore a handful of souvenir shops, then try local specialities such as banana chips and traditional calulu – a hearty fish stew – at rustic family-run restaurant Zinha. On Sunday morning, everyone congregates at the church in their elegant Sunday best; join the congregation at Mass to hear uplifting singing and sermons.
See turtles hatching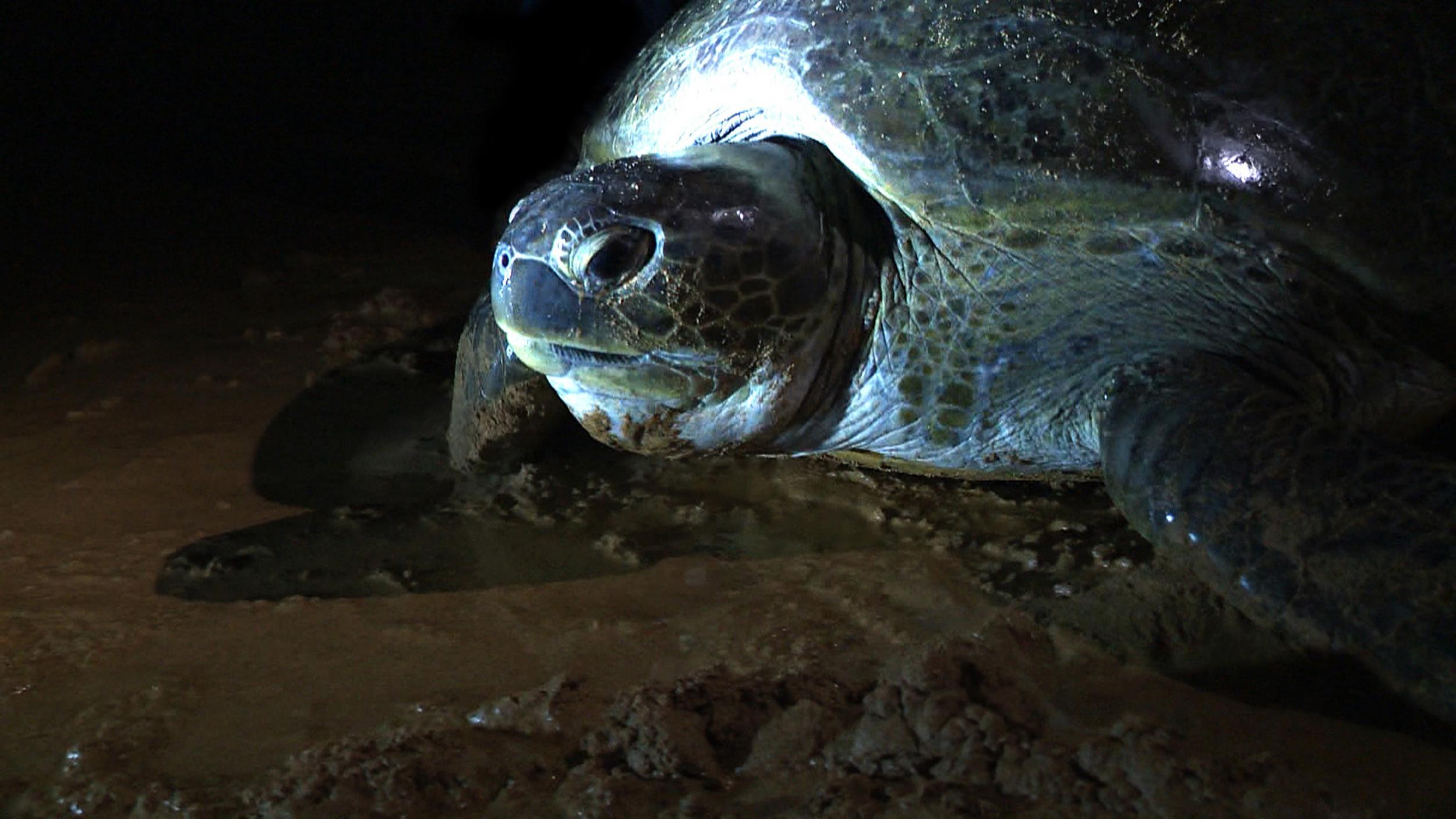 Between November and March, green hawksbill and leatherback turtles come in their hundreds to lay their eggs on Príncipe's beaches. As nests are protected, book a guided trip to Praia Grande to the south of the island. Here, the passionate turtle conservation rangers who log each nest, protect eggs from being eaten by wild dogs and the many land crabs, take visitors on torch-lit beach walks where, if you're lucky, female turtles laying eggs or baby turtles hatching can be spotted.
Travel essentials
Getting there
TAP Air Portugal flies from London to São Tomé (via Lisbon) from £648 return.
For more information about visiting São Tomé and Príncipe, see turismo.gov.st/en/welcome
Join our commenting forum
Join thought-provoking conversations, follow other Independent readers and see their replies