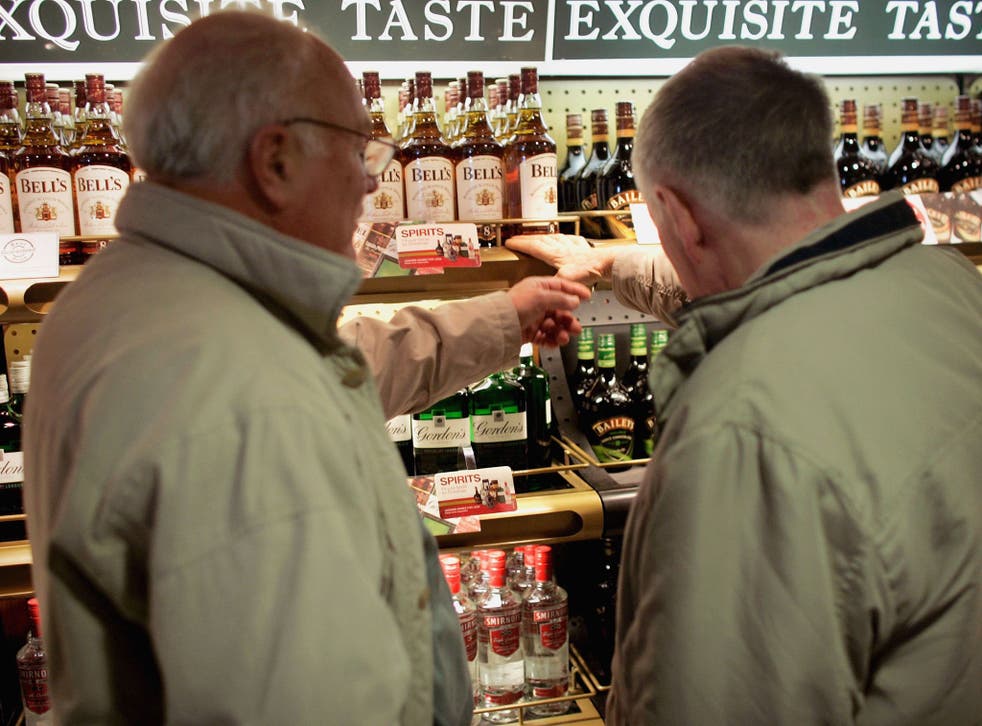 Airport alcohol rule changes: What you need to know about the new rules on drinking as an airline passenger
Our travel correspondent outlines the key issues on alcohol and air rage
Simon Calder
Wednesday 30 November 2016 13:54 Comments
For many people, having a drink before they fly is part of the travel experience. Getting to and through an airport is one of the most stressful activities in everyday life. A beer, glass of wine or G&T before departure is both a reward for reaching the departure lounge and can soothe the nerves.
It also helps fill the "dwell time" at the airport. And some passengers who are fearful of flying, or smokers who are denied cigarettes, it's almost an essential. Alcohol is also lucrative for airports, and spending on drink helps to keep handling charges down.
But the new aviation minister has vowed to tackle drink-fuelled air-rage, saying airline passengers deserve to have a safe and hassle-free journey. Lord Ahmad has ordered a study of how alcohol is sold at airports.
My research on two years of Civil Aviation Authority (CAA) "reportable occurrences" of air rage show alcohol is the principle trigger of inflight disruption. In the two years to March 2016 an average of four people a week were arrested on suspicion of being drunk on a plane or at an airport. And worldwide, one aviation security expert estimates alcohol-fuelled air rage affects around 50 flights a day.
Q. Being on a plane with a drunk is unpleasant - but what else could happen?
Your flight could be diverted, with all the disruption that involves: in February, after a brawl broke out aboard a Ryanair flight from Luton to Bratislava, the plane diverted to Berlin and six men were arrested. And last week another half-dozen men were arrested in Bali when their flight from Sydney to Phuket was diverted due to another drunken brawl. But as well as the nuisance factor there are safety issues. Disruption in the cabin creates danger for everyone: distracting the crew from their normal safety duties, and causing a real hazard in the event of an emergency evacuation, when every passenger needs their wits about them.
Q. What does the law say - and does it have much effect?
Aviation law forbids anyone being drunk on an aircraft, and airlines have a right to refuse to carry passengers that they consider to be a potential risk to the safety of the aircraft. The CAA rules are available at bit.ly/AirRageRules, but regulations are widely flouted. While airlines can try to regulate the amount of alcohol served in flight, they cannot control what happens before boarding. Some passengers very obviously and usually noisily "pre-load" in airport bars.
Q. What could change at airports?
Possibilities include:
1. Licensing hours. UK airports don't have any restrictions on when they can serve or sell alcohol - last time I flew out of one regional airport at 7am I was invited to "upgrade" my breakfast by adding a pint of lager for only an extra £1.50. So there could be some time limits introduced.
2. Drinking limits. Some airlines restrict passengers to two drinks in flight. That idea could be extended to the airport bar. Your boarding pass could be marked or scanned to restrict the number of drinks - though it wouldn't take a criminal mastermind to see a way around that procedure.
The worst airports in the world, according to pilots

Show all 10
3. Pre-boarding checks. The most critical point is of course at the departure gate, and it could require a change of mind-set by some ground staff. Cabin crew have told me that airport personnel sometimes get rid of a drunk by putting them on the plane. That needs to change - and indeed passengers suspected of being drunk could be breathalysed. It's unlikely to happen for every flight, but specific routes where drunkenness is known to be a problem could be targeted.
Q. And on board?
Cabin crew are required by law not to serve alcohol to anyone who appears drunk. Some travellers get around this by surreptitiously drinking their own supplies - bottles of spirits bought at the airport on board. That would be tougher if passengers were sold bottles of booze in sealed, "tamper evident" bags (known in the trade as "STEBs"). There could even be checks at the end of the flight to identify anyone who's broken the seals.
Q. Could drinking on flights be banned altogether?
Some carriers, particularly from the Arab world, are already "dry", and seem to have very few incidents of air rage. But most airlines would be dismayed at the prospect of a booze ban: budget carriers because they make lots of money from inflight sales, other airlines because they think the appeal of flying would be reduced. Instead, specific "problem" routes could be targeted. On flights to Ibiza, Ryanair has banned passengers from taking any alcohol into the aircraft cabin, while Monarch sends out warning notices by email ahead of flights to the Spanish island. But some aviation security experts say what's needed is more resolve by airlines to prosecute offenders; at present many just get a written warning from the airline.
Click here to view UK Tours and Holidays, with Independent Holidays.
Register for free to continue reading
Registration is a free and easy way to support our truly independent journalism
By registering, you will also enjoy limited access to Premium articles, exclusive newsletters, commenting, and virtual events with our leading journalists
Already have an account? sign in
Join our new commenting forum
Join thought-provoking conversations, follow other Independent readers and see their replies