The Independent's journalism is supported by our readers. When you purchase through links on our site, we may earn commission.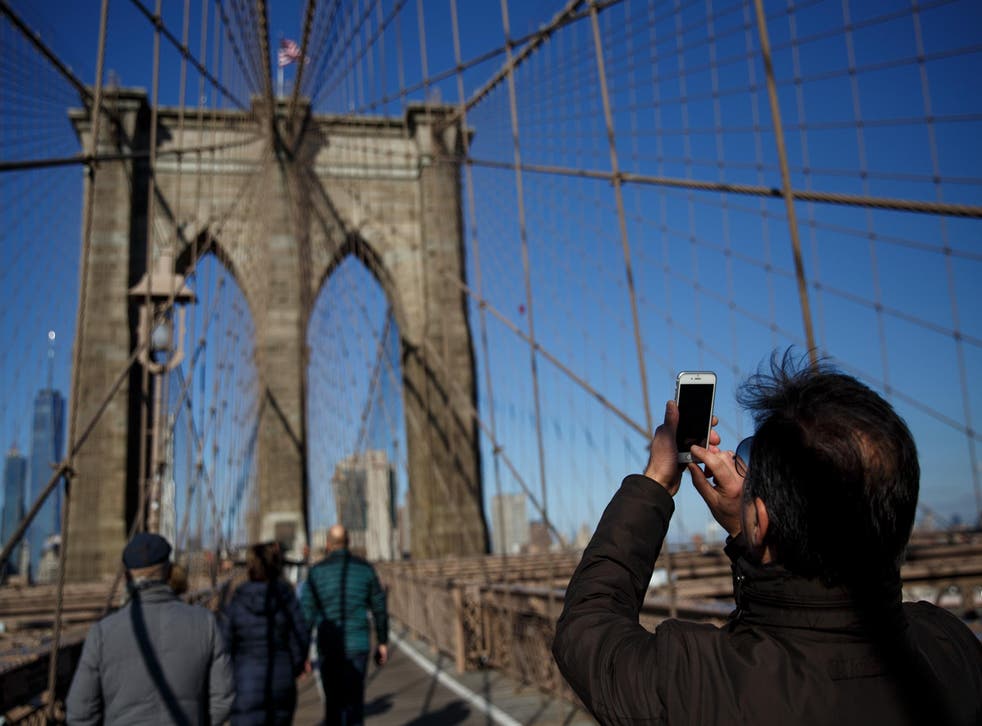 Things to do in Brooklyn: From Williamsburg shopping to Coney Island
Coney Island, the Brooklyn Bridge, the hipster shops of Williamsburg – there's plenty to do in Brooklyn
Forget Manhattan – or, rather, don't forget it, but don't let yourself be constricted by it. Brooklyn's been the place to visit for so long now, that some might call it passé. Not us, though. Here's what to do.
There's no better introduction to the borough than a walk over the Brooklyn Bridge. Get started early in the morning and you'll share it with joggers and commuting cyclists, as you breathe in the views of Manhattan, Brooklyn and the grand bridge itself. When you're done, explore the length of the Brooklyn Bridge Park – it's surprisingly green, with winding paths weaving through woodland as the Lower Manhattan skyline peeks up from behind.
Don't be put off by the lines at Juliana's – they move fairly quickly, and the crowds are there for a reason. The pizzas (or "pies", as they call them here) are New York perfection, with a chewy, charred crust, zingy sauce and globs of mozzarella. You can't buy by the slice, but the small ones are more than enough for two. Grimaldi's Pizza is right next door, so make a judgement call based on which line is longer.
In the city where a single cocktail can set you back $25, the grungy dive bar Hank's Saloon is a breath of fresh air. Grab a beer for $4 and soak up the honky tonk vibe – there's often music on the small stage, and a 'Honkytonk Brunch' at the weekend. You'll have to be quick, though – it's scheduled to close for good at the end of 2018. Further down Atlantic Avenue is Montero's Bar, or hit up Turkey's Nest if you're in Williamsburg.
Prospect Park is Brooklyn's answer to Central Park, and is well worth a visit. Within it is the Brooklyn Botanic Garden, home to an abundant array of plantlife where you can easily lose hours among the flowers, ponds and trees. The Japanese Hill and Pond Garden is a gorgeous space with little bridges and waterfalls, while the Rose Garden is Instagram heaven. Admission is $15 (£11).
If there's one thing New York does well, it's brunch. And there's no better place to indulge than Williamsburg's aptly named Sunday in Brooklyn. Reservations are only taken for sittings between 10-10.30am so there may be a wait if you just turn up, but the gigantic fluffy pancakes ($16/ £12) drenched in a hazelnut maple praline are more than worth it (and the kale salad is top notch, if you're feeling virtuous). For something a little more old school, head to Fabiane's Café, where you can get an iced coffee for just over $2 and sit outside for some A+ people watching.
Have a cultural afternoon
The Brooklyn Museum is the second largest museum in New York City, with roughly 1.5 million works within its walls – it's also home to the excellent Elizabeth A. Sackler Center for Feminist Art, where you'll find some inspiring rotating exhibits. Entrance is $16 (£12). Also worth checking out is the City Reliquary a tiny and eccentric museum of oddities in Williamsburg.
Locals may moan about the chain stores sneaking onto Bedford Avenue – Williamsburg's main drag – but there's still a range of cool stores to tickle your fancy. Try Dirty Hands Jewelry for chunky, hand-crafted pieces, Awoke Vintage for a well-curated mix or Spoonbill & Sugartown Booksellers for secondhand, rare and new books.
If you're moving around between neighbourhoods, the subway can be unreliable and time-consuming; but the ferry is a mini sightseeing trip in itself. The various Brooklyn routes on the NYC Ferry service allow you to get between the districts, with a bonus river cruise along the way. It makes the journey between Williamsburg and DUMBO a dream, and costs the same as a subway ride ($2.75/ £2.05).
If it's kitschy charm you're after, Coney Island has it in spades. While the rides are only open between Easter and Halloween, there's something appealing about walking along the beach and boardwalk in the depths of winter. The nearby Brighton Beach and Manhattan Beach tend to be a little quieter, if you're visiting in the summer.
One of the best things about Brooklyn is the seemingly never-ending view of the Manhattan cityscape. Drink in the views with a glass of rosé in hand at the Westlight bar on the top of The William Vale hotel in Williamsburg. If the weather doesn't play ball, you can take in the view from the enclosed bar, and if you're peckish, the herb fries with chipotle aioli are heavenly. Just around the corner is Output which has more of a clubby vibe, or head down to 1 Hotel Brooklyn Bridge for a killer view of Lower Manhattan and Lady Liberty.
Read more on the best places to stay in New York
Register for free to continue reading
Registration is a free and easy way to support our truly independent journalism
By registering, you will also enjoy limited access to Premium articles, exclusive newsletters, commenting, and virtual events with our leading journalists
Already have an account? sign in
Register for free to continue reading
Registration is a free and easy way to support our truly independent journalism
By registering, you will also enjoy limited access to Premium articles, exclusive newsletters, commenting, and virtual events with our leading journalists
Already have an account? sign in
Join our new commenting forum
Join thought-provoking conversations, follow other Independent readers and see their replies