Buenos Aires: How Argentina's meat-loving capital is going vegan
The Argentinian capital's reputation as a city of carnivores is slowly changing, finds Elizabeth Sulis Kim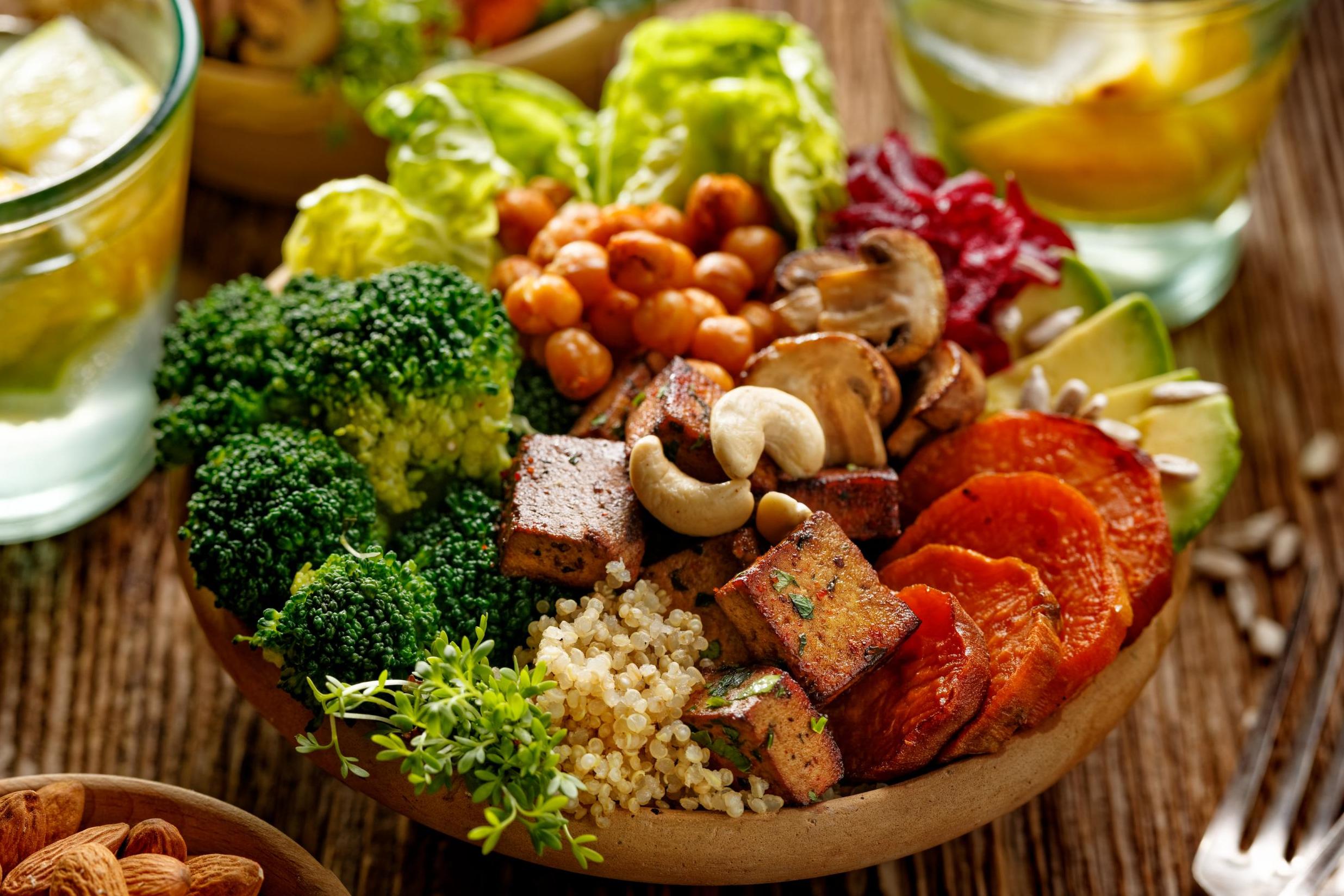 When I first set foot in Buenos Aires two years ago, I heard Porteños – Buenos Aires residents – call their city "the beef capital of the world". Problem was, I'm a vegetarian.
And although Argentina is still one of the biggest consumers of meat, in particular beef, the times are changing. Today, Buenos Aires has more than 60 vegetarian and vegan restaurants, plus many more that offer plant-based options.
"The meat culture in Argentina is still really strong," says Vanina Compagnet, owner of vegan steak house La Reverde Parillita Vegana. "But veganism is on the rise. Each year more and more people are starting to see animals differently. It's slow progress, though it's exciting for us nonetheless."
You'll still see workers cooking asado on the streets, and eating a steak is on many a tourist bucket list. But the recent vegan boom indicates Buenos Aires is following global trends and starting to cater for those who'd rather not eat meat.
As a result of mass migration from Italy to Argentina in the late 19th and early 20th century, much of Argentina's gastronomy has roots in Italian cuisine, which is naturally vegetarian-friendly. Pasta, pizza, risotto and gelato feature frequently on menus in traditional Argentine restaurants, though vegans are often hard-pressed to find options without cream and cheese.
Argentina's first certified organic restaurant, Bio Solo Organico, opened its doors 16 years ago in the bohemian neighbourhood Palermo. Popular dishes include the quinoa risotto, a Latin American twist on an Italian classic, and the seitan milanesa, a breadcrumbed escalope. For dessert, the vegan coconut milk flan with dulce de leche is just as rich and delicious as its non-vegan counterpart – arguably more so. And its curated vegan wine list features a number of vineyards in Mendoza, including Caligiore and Bodega Vinecol.
"In the past, I've had diners tell me that a vegetarian diet is nutritionally lacking," says Claudia Carrara, founder and owner of Bio. "But in recent years, veganism and vegetarianism have become more commonplace. I think it's partly because people are becoming more aware of the suffering of animals, but also the health benefits – high performing athletes are turning towards a plant-based diet – and there are now doctors who recommend this kind of lifestyle."
Lionel Messi and Sergio Agüero, two prominent Argentinian football players, contributed to changing attitudes by going vegan for this year's World Cup season. Both players ditched meat, dairy, pasta and sugar, as advised by Italian doctor Giuliano Poser. Agüero said that following the doctor's advice had put an end to his recurring muscle injuries.
Instagram influencer and Porteña Vicky Jackson has also noticed changing perceptions of veganism and vegetarianism in Buenos Aires. Following the success of her clean eating recipes on social media, she opened Wellbar in May this year, a clean eating spot in Palermo. The menu is predominantly vegetarian and vegan, although it includes a couple of options to draw the carnivores – expect almond milk-based smoothies, savoury bowls, good coffee, vegan cakes, salads and soups. The weekend brunch attracts a cool crowd, who chow down on vegan banana waffles with chocolate almond butter.
The success of Wellbar demonstrates the important role Instagram has in changing perceptions of veganism. "Instagram has helped people see that vegetables can be delicious – great photos and easy recipes make this lifestyle seem more attractive," says Jackson. "I think there's been a societal shift, especially in Palermo, driven by millennials who want healthier, more innovative food. Young people realise that great food doesn't always feature a slab of beef. Restaurants are becoming aware of this shift, and they are responding to it."
While these clean eating options are welcome in the land of carne, not every vegan or vegetarian is health conscious; many just want animal-free versions of the dishes they grew up with and tourists are keen to sample vegan versions of local dishes.
Opened in May 2017, La Reverde Parrillita Vegana is a hole-in-the-wall vegan steakhouse championing "dirty eating". It looks like any other traditional restaurant along the roads near the Argentine Congress, but this is the place to sample vegan versions of traditional dishes. Locals rate the vegan choripán (a sandwich filled with seitan – wheat gluten – rather than meat) and the vacío (steak flank) paired with chimichurri. "We wanted to replicate the 'de barrio' steakhouses," says Vanina Compagnet, chef and owner of La Reverde. "Our goal was to distance ourselves from the more upmarket vegetarian restaurants. We're challenging the idea that veganism and health always go hand in hand."
Other plant-based restaurants are following suit, ditching wholewheat and instead offering people the food they really crave. Estilo Veggie, a fast food joint in Palermo, responded to a demand for more vegan fast food with its tofu "chicken" wings and vegan burgers. In recognition of this new demand for vegan food, two new franchises of the international vegan chain Loving Hut have popped up in the last four years in Buenos Aires.
For all the new openings and changing attitudes, the vegan movement in Argentina still has some obstacles to overcome. Most store bought alfajores – the closest thing to Argentina's national biscuit – still contain animal fat, as do many empanadas and Argentina's popular breakfast croissants, known as medialunas.
Vegan pizza and empanadas are now available from Pizza Vegana, a citywide chain which opened its first branch in 2015. One of their most popular pizzas is La Verdolaga, a gluten-free base topped with vegan cheese, steamed chard, sunflower "cream", vegan parmesan cheese and basil aioli.
To breakfast like a (vegan) local, visitors can pick up pastries at Sablée Vegana in Belgrano. Local pastry chef Silvia Retamar set up shop in November 2015 after veganising recipes she learnt at patisserie schools in Buenos Aires and Paris. On her counter sit various baked and fried goods, including donuts filled with dulce de leche, churros half-dipped in chocolate, alfajores and medialunas.
Significantly, it's not just the young or radical who are changing their minds about vegetarianism and veganism: it's also happening at the heart of the Argentine state. In July 2017, the Casa Rosada – the Argentine office of the president – trialled Lunes Vegano, or meat-free Mondays, at the staff canteen. And this year, the Casa Rosada plans to bring it back on a permanent basis. A chalkboard outside the canteen last year read: "Meat-free Monday: it improves your health, challenges you to do something new, it's good for the planet. Eat vegetables. Eat differently."
Join our commenting forum
Join thought-provoking conversations, follow other Independent readers and see their replies