The Independent's journalism is supported by our readers. When you purchase through links on our site, we may earn commission.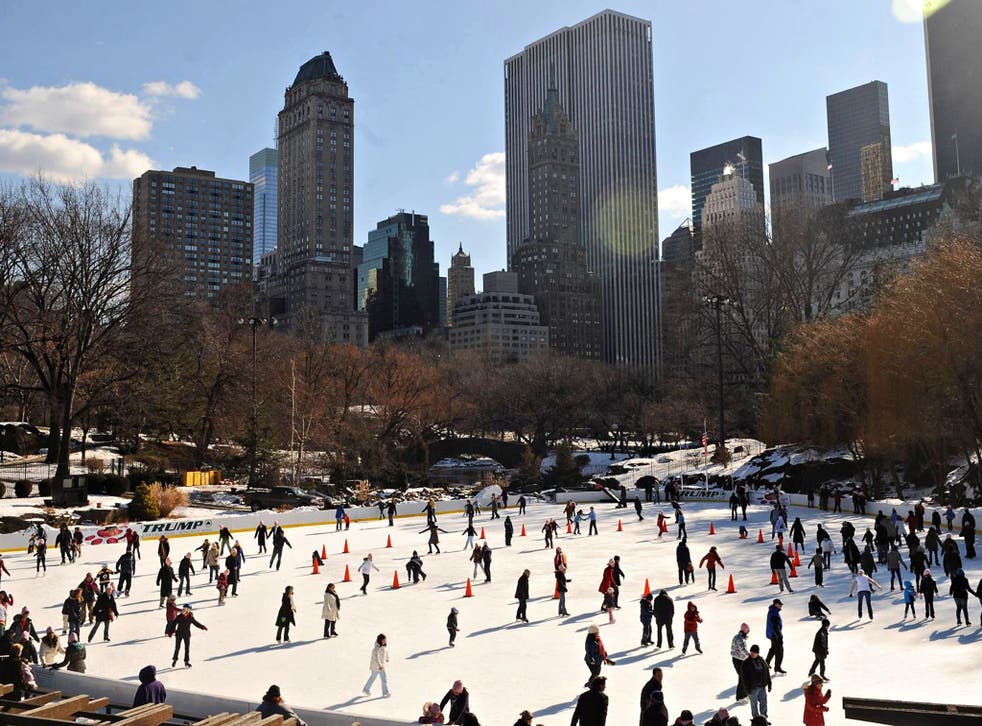 Five ways to see New York City
The Big Apple buzzes with possibility for all ages, budgets and interests
Sophie Lam
Wednesday 04 December 2013 14:57 Comments
Last year, New York welcomed a record 52 million visitors.
Tourism has been high on the agenda of controversial outgoing Mayor Bloomberg, whose strategies have included stimulating tourism beyond Manhattan, the success story of which has been Brooklyn's rise to fame. With new, Brooklyn-born mayor, Bill de Blasio, set to take up office in January, it's likely that the borough's appeal will continue to strengthen.
Beyond the mayoral office, though, New York holds sway on its own, with its pulsating can-do attitude that fosters a seemingly endless supply of new restaurants, bars, shops, hotels and attractions. Recent highlights have included the High Line elevated park (which will be extended next year: thehighline.org) and the introduction of the Citibike hire scheme (citibikenyc.com). Next year, the Superbowl will be taking place on 2 February (nfl.com/superbowl) and the 9/11 Museum is due to open (911memorial.org/museum).
On a budget
Norwegian (0843 3780 888; norwegian.com/uk) will launch no-frills flights from Gatwick to New York JFK from 3 July, with returns starting at £298.
The cheapest months to visit are January and February after the Christmas rush, although July and August also see prices drop. Most visits run from Thursday to Sunday, but the tourist board is hoping to stimulate the typically dead Sunday night by drawing attention to restaurant discounts, cheaper hotel rates and theatre tickets (nycgo.com/sundaynightstays). It also lists dozens of free things to do at nycgo.com/free.
Airbnb.co.uk is a popular portal that has been tangled up in legal disputes over whether New Yorkers can rent their homes out to visitors. The current situation allows rooms to be rented if the owner is present, and this often a good way of seeking out affordable accommodation – for example, a room for two in Williamsburg, Brooklyn costs just £50 per night in the peak Christmas season.
In style
Mr & Mrs Smith has partnered with British Airways (bit.ly/SmithBA) to offer packages to its collection of chic hotels, which include a hipster hangout in Brooklyn and a serious style den in SoHo. A three-night weekend stay at Robert De Niro's Greenwich Hotel costs £1,060 per person, with flights from Heathrow to JFK on 27 February.
BA (0844 493 0787; ba.com) also offers a business-class only Club World service from London City with flat beds and immigration clearance when you touch down at Shannon for refueling. Returns start at £1,506. Virgin Atlantic's Upper Class passengers can also take advantage of the new Dr Hauschka spa at its Heathrow and JFK clubhouses. Returns start at £1,512 (0844 209 7777; virgin-atlantic.com).
As a family
The Carlyle hotel (001 212 744 1600; rosewoodhotels.com) has a package based on Kelly Florio Kasouf's book The Super Adventures of Sophie and the City that includes a specially designed dress, themed gifts and a virtual tour of Sophie's favourite city spots. It costs a super $850 (£567) per night.
A house swap is worth considering for longer stays, particularly if you'd rather be based in a residential neighbourhood. Lovehomeswap.com lists dozens of options across the boroughs.
In summer, there are beaches within reach that open for the season on 26 May – Jacob Riis Park on Jamaica Bay is notable for its extensive sand and Art Deco bathing house. Across the bay, Coney Island is getting ready to unveil its new rollercoaster, Thunderbolt, at Luna Park next summer (lunaparknyc.com). For more ideas, see nycgo.com/articles/free-for-kids.
Like a local
The Neighbourhood x Neighbourhood campaign (nycgo.com/neighborhoods) aims to put the city's "other" four boroughs in the spotlight. This is good news for anyone who is familiar with Manhattan – it highlights visitor-friendly neighbourhoods in Brooklyn, Queens, the Bronx and Staten Island. The spotlight is currently cast on the Bronx. It has enjoyed a resurgence since the 1990s and now lures visitors with its vibrant Little Italy on Arthur Avenue and Fordham Road, the New York Botanical Garden (nybg.org), Bronx Zoo (bronxzoo.com) and Edgar Allen Poe's Cottage (bronxhistorical society.org). A hotel recently opened in the former Bronx Opera House (001 718 407 2800; operahousehotel.com); doubles from $107 (£71) room only.
For a retail extravaganza
You can shop 'till you drop in New York, whether it's in the classy boutiques of SoHo, the flea markets of Brooklyn (brooklynflea.com) or vintage shops in Greenwich Village and the Lower East Side. For some indulgent assistance, the Ganzevoort Hotel (001 212 317 2900; gansevoorthotelgroup.com) on Park Avenue offers a Shopping Spree package with dozens of discounts at shops including Macy's and Bloomingdales; from $353 (£235) per person per night. Shop Gotham (001 917 599 6650; shopgotham.com) organises tours that range from group excursions in SoHo and Nolita ($38/£25pp) to customised private tours ($355/£237 for six people).
Register for free to continue reading
Registration is a free and easy way to support our truly independent journalism
By registering, you will also enjoy limited access to Premium articles, exclusive newsletters, commenting, and virtual events with our leading journalists
Already have an account? sign in
Register for free to continue reading
Registration is a free and easy way to support our truly independent journalism
By registering, you will also enjoy limited access to Premium articles, exclusive newsletters, commenting, and virtual events with our leading journalists
Already have an account? sign in
Join our new commenting forum
Join thought-provoking conversations, follow other Independent readers and see their replies