Where locals eat in Mexico City: From massive sandwiches to mama's stews
There's nothing like real Mexican food. Here, we get the inside track from the team at Spotted by Locals
Monday 16 January 2017 18:31 GMT
Comments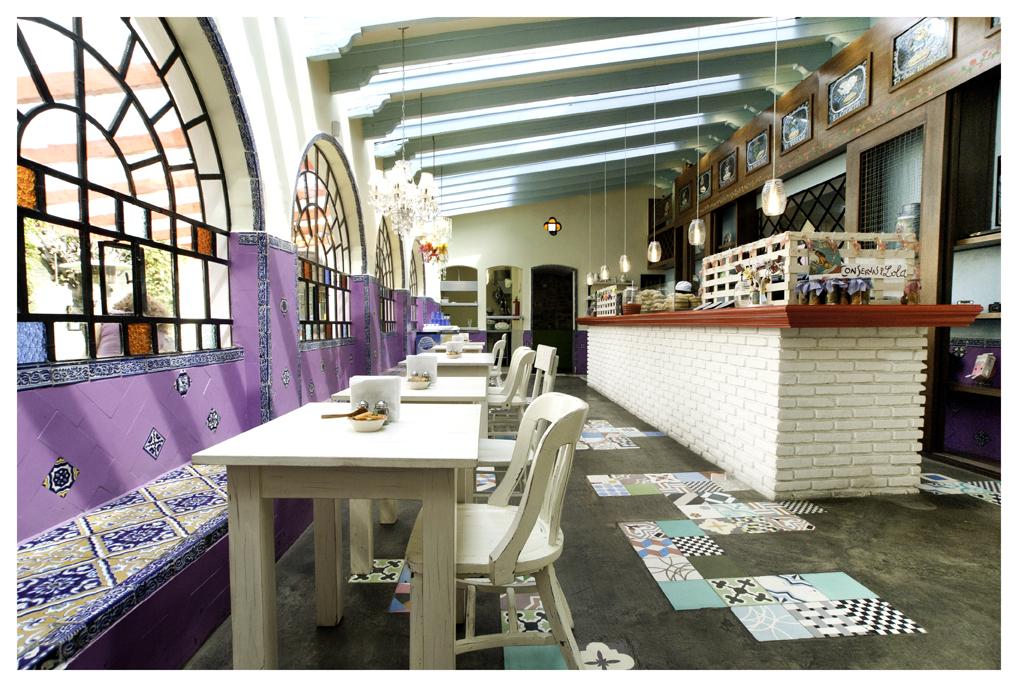 It's one of the largest cities in the world, so choosing where to eat in Mexico City can be a time-consuming business. And while it's known for its big-name chefs like Enrique Olvera (whose Pujol restaurant often appears on lists of the world's best) and Gabriela Camara, you don't have to spend a lot to get a good meal. We asked the Spotted by Locals on-the-ground team to pick out their favourite places.
It may be a restaurant chain, but La Casa de Tono's (lacasadetono.com.mx) giant quesadillas, sopes and bowls of guacamole are as dependable as they are satisfying, and with prices hovering around the 100 Mexican pesos (£3.80) mark, it's no wonder the place is always crowded. Local superfan Tere likes the central Zona Rosa branch, located close to the city's Modern Art Museum.
La Surtidora (surtidoradonbatiz.mx) is a no-nonsense cross between a traditional cantina and a restaurant. Don't expect a long menu or a big-name chef – a group of Mexican ladies do the cooking, and pozole (hominy stew, served on Thursdays) is as fancy as it gets. It's a taste of small-town Mexico, with a real mix of clientele. Pair your tacos and aguachiles (spicy ceviche) with some mezcal or a michelada (a Mexican take on the Bloody Mary, made with beer).
Serving Mexican classics in an old mansion since 1928, down-to-earth cantina Salon Corona (saloncorona.com.mx) is the place to go for tortas (sandwiches), guisados (home-style stews), ceviches and more. Local Adriana always orders a taco with meat carved from the enormous trompo (kebab spit) at the front of the restaurant.
L'Encanto de Lola (encantodelola.tumblr.com) is a real hidden gem. Run by a friend of local Paty, the restaurant specialises in "(a)typical tortas" – Mexico's signature oversized (and overstuffed) sandwiches. The traditional Mexican decor's been updated with cartoons, and there's a pretty garden with a small outdoor cinema – screenings are every Thursday night.
For something more upmarket, there's La Capital (lacapitalrestaurante.com), which takes traditional Mexican dishes and updates them with modern techniques. Its fideo seco (pasta with chipotle, avocado and sour cream) was voted best in town, though local Tere prefers the chilli-lime fish with mashed potatoes washed down with a cucumber margarita. A meal should set you back around 500 pesos (£18).
Huset (huset.mx) is a chilled but sophisticated city retreat, with plants garlanding the patio walls and strings of light bulbs slung above the tables. The food's more international than the other places we've mentioned – typical dishes include avocado pizza, goat's cheese on brioche, and grilled tuna with ginger rice, and there are artisan beers on tap. Meals cost around 350 pesos (£13).
Spotted by Locals (spottedbylocals.com) is a series of apps and blogs available on iPhone and Android devices with up-to-date tips by locals in 60-plus cities in Europe and North America
Join our commenting forum
Join thought-provoking conversations, follow other Independent readers and see their replies