The Independent's journalism is supported by our readers. When you purchase through links on our site, we may earn commission.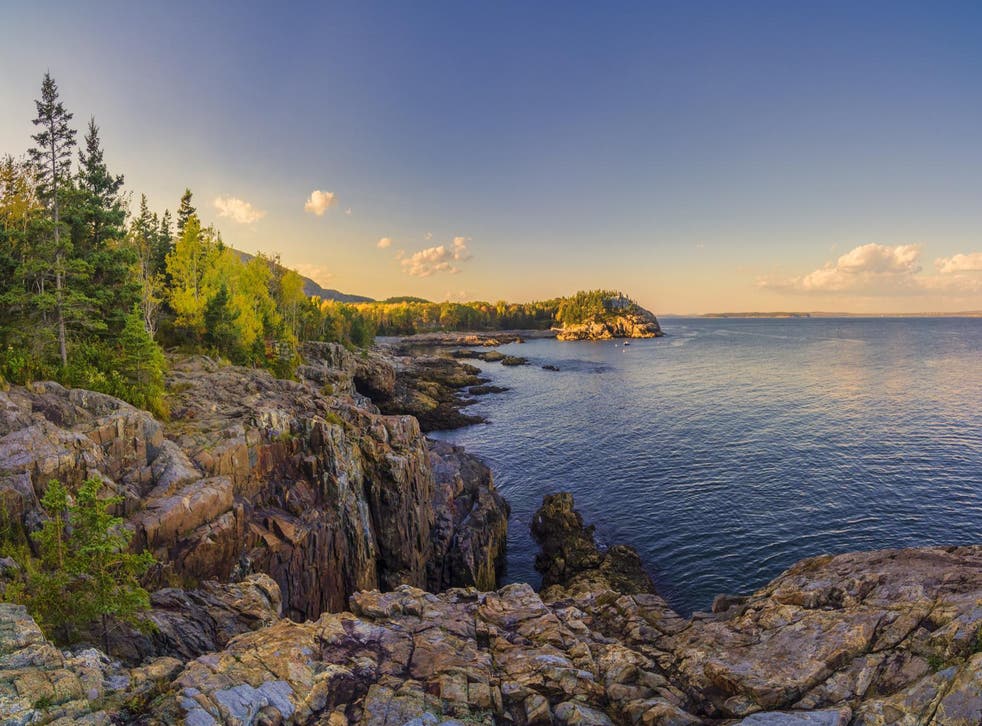 Travel guide to... New England in summer
It's famed for its fall colours, but with beautiful beaches, varied wildlife and stirring scenery, this cluster of north-eastern states comes alive in summer
Autumn, when a blaze of colour sweeps across the landscape, is the classic time for visiting New England. But this region of America's northeast seaboard – encompassing the states of Massachusetts, Maine, Connecticut, New Hampshire, Rhode Island and Vermont – has masses of appeal in summer, too. Being on a similar latitude to southern Europe, this time of year sees New England bask under blue skies and near-constant sunshine, and its mountains, lakes and sandy shores make it one of the country's summer playgrounds.
New England's islands and ocean beaches are the obvious summertime draw. The Kennedys regularly holidayed on Cape Cod in the 1960s, setting a presidential trend that's been maintained by the Obamas, who favour Martha's Vineyard. But the forests and mountains lying inland are equally alluring. Here, river rafting and high-altitude hikes provide welcome respite from the heat. Acadia National Park, in Maine, stands out among the region's wild places. Its 47,000 acres offer hiking, biking, water sports and epic scenery. Both Acadia and the National Park Service itself celebrate their centenaries this year.
The region's other big attraction is history. This, after all, is the birthplace of modern America, and Plymouth, Massachusetts, bills itself as "America's hometown". English settlers established the town in 1620 after initially making landfall on nearby Cape Cod. The story is told through costumed interpreters at Plimoth Plantation (plimoth.org), which faithfully recreates this original settlement and an indigenous Wampanoag village; and the Mayflower II, a full-scale reproduction of the tall ship the settlers arrived on.
For contemporary tastes, New England has a thriving culinary scene showcasing seafood and farm-to-table goodness. An exodus of creative chefs from New York and Boston has boosted regional dining; the New Hampshire town of Portsmouth alone has more restaurant seats than year-round residents.
Local wines and beers also shine. One of the region's largest wineries, Flag Hill (flaghill.com) excels at semi-sweet whites and also distills its own vodka, rum and gin. Join a winery tour ($5pp) (£3.80) or book ahead for its monthly Bubbles & Brunch by the Vineyard ($39pp).
This summer saw the launch of low-cost flights with Norwegian (norwegian.com) from London to Boston, New England's gateway. And with interesting things to see and do all within easy reach of each other, the region is perfect for summertime self-drives – preferably with the top down.
Currently, £1 is worth $1.30, but expect rates to fluctuate following the Brexit vote.
Whale watching
It's not just people that converge on New England in summer. In Stellwagen Bank National Marine Sanctuary, at the mouth of Massachusetts Bay, a nutrient-rich upwelling draws whales to gorge on the ocean's bounty. Fin, minke and humpbacks are all possible, along with dolphins, seals and the odd basking shark.
Whale-watching tours depart from Plymouth, Boston, Nantucket and elsewhere; but Provincetown, at the end of Cape Cod, is closest to Stellwagen Bank. Windows on the Wild (windowsonthewild.com) can package international flights, ferry transfers, two nights in Boston, three nights in Provincetown and a half-day whale-watch from £1,150pp. Alternatively, local operation Dolphin Fleet (whalewatch.com) offers whale watching cruises for $47 per person.
Island escapes
The Atlantic coastline is dotted with options for re-setting watches to island time. Martha's Vineyard and smaller Nantucket offer idyllic island getaways within an hour of Boston by ferry. Both appeal with arts and culture, cobblestone streets and photogenic lighthouses, plus endless beach days and biking.
A good day-trip destination is the Boston Harbour Islands National Recreation Area, whose 34 islands and peninsulas are perfect for summery picnics and strolls. Similarly, Portland, Maine, has several scenic, inhabited outposts. Rent bicycles or golf carts and explore Peaks Island's bays and bluffs, just 20 minutes from downtown by ferry.
Beach breaks
Glorious drifts of golden sand front much of New England's coast. Bustling Hampton Beach, New Hampshire, draws crowds with its boardwalk and mid-week fireworks. Equally popular is Ogunquit beach, Maine; its adjacent village is full of charm, and its river sweeps swimmers to the sea. Crescent Beach State Park, near Portland, offers a quieter option.
Less crowded still are the beaches near Provincetown, Massachusetts (part of the 350-mile Cape Cod National Seashore). Paved trails through dunes are perfect for biking; and watch out for whales at Race Point Beach, or seals further down the cape at Chatham Lighthouse.
Great outdoors
Away from the coast, an extensive patchwork of woods, lakes and mountains set the scene for adventure. Ski resorts such as Vermont's Killington and New Hampshire's Bretton Woods have boosted their summertime appeal with hiking, biking, river tubing and moose-watching experiences.
Aquatic activities await on the Northern Forest Canoe Trail (northernforestcanoetrail.org), which snakes for 740 miles through Vermont, Maine and New Hampshire to the Adirondacks in Upstate New York. Or book guided hikes in the White Mountains with Bon Voyage (bon-voyage.co.uk), which can include two days' hiking within a nine-night fly-drive from £1,795pp, including flights.
City slickers
Any tour of New England should start or end with a few days in Boston, the regional gateway. Get the lay of the land on a guided bike tour through downtown, North End and along the Charles River (urbanadventours.com; from $55 per person). For sightseeing on foot, the self-guided Freedom Trail (thefreedomtrail.org) connects sites linked to the American Revolution; or you can re-enact its most famous event at the Boston Tea Party Ships and Museum (bostonteapartyship.com). Alternatively, take a walk along the Rose Kennedy Greenway – a plant-lined former freeway that slices through the city.
The green expanse of Boston Common is great for soaking up in the sunshine. Stay nearby at the stylish Nine Zero Hotel (ninezero.com), which has doubles from US$349, room-only.
Getting there
Norwegian offers four direct flights per week from Gatwick to Boston, with return fares from £300. Alternatively, British Airways (ba.com), Virgin Atlantic (virgin-atlantic.com) and Delta (delta.com) operate daily from Heathrow.
A week's car rental from Hertz (hertz.co.uk) starts from £215. Or book a fly-drive package through a specialist, tailor-made tour operator such as Bon Voyage, America As You Like It (americaasyoulikeit.com), Hayes & Jarvis (hayesandjarvis.co.uk), North America Travel Service (northamericatravelservice.co.uk), Premier Holidays (premierholidays.co.uk) or Travel Planners (travelplanners.co.uk).
More information
Register for free to continue reading
Registration is a free and easy way to support our truly independent journalism
By registering, you will also enjoy limited access to Premium articles, exclusive newsletters, commenting, and virtual events with our leading journalists
Already have an account? sign in
Register for free to continue reading
Registration is a free and easy way to support our truly independent journalism
By registering, you will also enjoy limited access to Premium articles, exclusive newsletters, commenting, and virtual events with our leading journalists
Already have an account? sign in
Join our new commenting forum
Join thought-provoking conversations, follow other Independent readers and see their replies