The Independent's journalism is supported by our readers. When you purchase through links on our site, we may earn commission.
New Orleans: 10 years after Hurricane Katrina the city is recovering
In the decade since disaster hit, many natives have never returned, but the city is bouncing back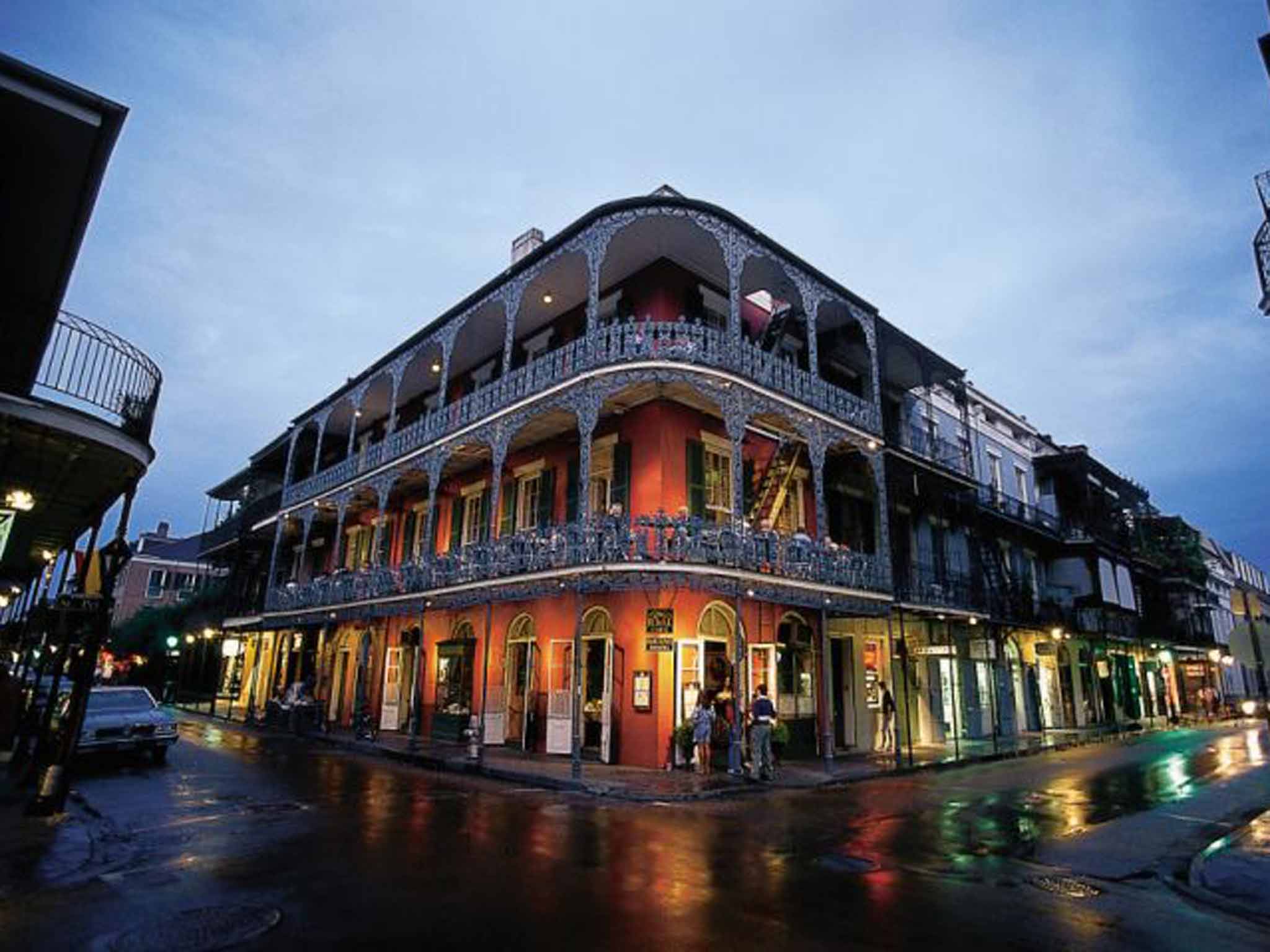 'Go straight," declared Dawn Perryman, "and keep on for the Lower Ninth." We were on a bridge, high above a vista of water on the eastern edge of New Orleans, and we were heading to a part of the city few visitors ever take time to see.
It's been 10 years since Hurricane Katrina tore through this infectious southern US city, leaving more than 1,800 people dead and forcing the world to ask why the federal government was either unable or unwilling to better help some of its most vulnerable citizens.
In the decade that has passed, New Orleans has worked hard to bounce back to its joyous self. Billions of dollars of federal money have seen the city's total population return to around 80 per cent of its pre-Katrina numbers and it has ensured that its best known attractions, such as the French Quarter, are busy.
But even now there are parts of the city that are a long way from normal, and there are countless people still struggling to rebuild their lives. There are vacant lots, weeds and people who remain traumatised by what they experienced. The Lower Ninth Ward, which saw some of the worst flooding and devastation, is among them.
Dawn was acting as my guide, but more importantly my host. I'd signed up to stay with her through Homestay.com, which allows people to book a spare room in the home of a local person and promises to "turn a location into a culture, time into experience and strangers into friends". You get to stay in their house, eat their food and perhaps most importantly, meet their friends and contacts. For a journalist who had covered the hurricane 10 years earlier, it was particularly perfect.
We were on our way to meet Darryl Montana, the chief of the Yellow Pocahontas Mardi Gras Indians. Members of the "tribe" – all of them African Americans – trace the group's history to the 1860s and a close relationship with Native Americans in Louisiana.
Over the years, the groups have faced discrimination and rejection. Nowadays, the tribes and their intricately designed feather suits are an integral part of the city's cultural scene. Darryl has been invited by officials to take part in a Saturday memorial parade, to be held as you read this, but he has reservations about attending.
It took Darryl and his wife, Sabrina, five years before they were able to return to the Lower Ninth. Even when they got back they faced further problems with the contractor employed to complete their home. As it is, they believe there are powerful people in New Orleans who are pleased that so many poor people did not return. They say the authorities are interested mainly in luring tourists back to the city and using traditional culture as bait. "But the poor people here are the spirit of the city," said Darryl. "We are the spice in the gumbo."
To get to their house from Dawn's home in Algiers – a southern suburb of New Orleans – we have taken a car ferry across the heavy, grey Mississippi, which cuts through the city. Dawn, who describes herself as being "older than 21", grew up in the city but then moved away to California, where she worked in fashion design. She moved back last year and has been busy reconnecting with old friends and relatives who she had kept in touch with over the years.
She believes that New Orleans is unique within the US, a place that for centuries has been a mixing pot of cultures, religions and races. Most of the time, people have rubbed along together with few problems; she hopes Katrina has not destroyed that gel. "There are so many amazing people here doing amazing things," she told me.
It was humid and hot, as hot as it had been in the days after Katrina, when thousands of people struggled to get power, food or clean water. Darryl suggested visiting a shaved ice store, a short drive from his home, that offers a local speciality. The "sno-ball" store offers five sizes of shaved ice and dozens of flavours of syrup to pour over it. The dark cherry was a delight, the blackberry a little too sweet. The result of the two combined, wolfed down with abandon, was instant brain-freeze.
The Lower Ninth is still struggling to get businesses to return. In the entire east of New Orleans there is a distinct lack of supermarkets, shops selling fresh vegetables, and restaurants. One exception is the city's sizeable Vietnamese community, which has established itself over the past four decades and is centred on the Village de l'Est neighbourhood.
There, at Dong Phoung restaurant and bakery, we tucked into banh mi sandwiches, made with fabulously fresh baguettes. In their way, the sandwiches, consisting of meat or fish, herbs and vegetables, were a twist on the better-known New Orleans speciality, the po' boy, a thick-stuffed sandwich similarly consisting of meat or shrimps and cheese.
After lunch we went to see Keith Calhoun, a documentary photographer who, with his wife and fellow documentarian, Chandra McCormick, has set up a gallery and community space, the L9 Centre for the Arts. Dawn and Keith hugged. Keith said that like everyone else, he and McCormick had been forced to get out of the city but had also been forced to leave some of their photographic negatives behind, hoping that they would be preserved in safety in a freezer. However, when they returned they found the water had got to the negatives, creating ghostly watermarks. Calhoun said he realised the unintended effect summed up exactly what had happened to the neighbourhood. The images have formed the basis of a series of critically acclaimed exhibitions.
"I'd say 90 per cent of people have not come back to the Lower Ninth. They are never coming back," he sighed. "When people were offered a one-way ticket, they are not coming back."
Keith, who is African American, explained that homes in the neighbourhood had been snapped up by people from outside, including young volunteers who had relocated to New Orleans to help the victims of Katrina. Some wanted to help build a community, he said. Others were simply interested in making a quick buck.
"There are people moving into Tremé who don't know what a Second line (a famed New Orleans parade style) is. They think that the black people were having a riot," he said.
There are a million things for the visitor to see in New Orleans and the tourism industry – with government help – has perhaps rebounded faster than any other. Last year, there were 9.5 million visitors, close to the 10.1 million who came in pre-Katrina 2004.
At the Bourbon Cowboy, on Bourbon Street, you can watch the inebriated action as young visitors enjoy cheap shots and beers, and test their skills at trying to ride an electric rodeo bull. Just a few streets away from the mayhem, but still firmly in the French Quarter, there are restaurants such as Eat New Orleans, which offer a more sophisticated take on local traditions – fried catfish, barbecue shrimp, chicken and andouille gumbo and the like. (The city has 600 more restaurants than 10 years ago.)
"The French Quarter was always busy, but now it's busier than ever," said one happy barman.
If bull-riding is not your thing, you can enjoy the rather more dignified venues on Frenchmen Street, where one evening – following Dawn's directions – we bar-hopped and watched three different, fabulous bands at bars that required that we buy no more than a drink.
The best was the house band at Marigny Brasserie, which played a blend of jazz standards and new takes. As we listened, the heavens opened and we walked back to the car with Marigny's trees dripping on our heads.
And for those looking for something else, a quiet walk around one of the city's numerous white-washed cemeteries, where the names on the headstones are testimony to the city's cultural mix, can be most insightful. Alternatively, you could take a passenger ferry from Algiers Point, just across the Mississippi, be dropped off on the edge of the Quarter and set off to explore the area on foot.
On my final night in New Orleans, Dawn led the way to the Ooh Poo Pah Doo, a scruffy bar in Tremé that is owned by the family of late R&B star Jessie Hill and named after his 1960 hit. Dawn had been told that a band was playing and reckoned it was worth checking out.
For an hour we sat and watched as a group of four musicians – several of them pushing on in years – entertained a small but appreciative crowd. One of the band members said that for more than 30 years he had played with Fats Waller, the New Orleans legend who also moved from his home in the Lower Ninth after Katrina. It was a unique conclusion to the trip, and one that would probably not have been possible but for our local contact.
Getting there
There are no direct flights between the UK and New Orleans. Virgin Atlantic and its partner, Delta, offer flights from Heathrow via Atlanta (0844 209 7777; virgin-atlantic.com); United flies from a range of UK airports via Newark or Washington DC (0845 607 6760; unitedairlines.co.uk).
Staying there
Andrew Buncombe was a guest of Homestay.com, which lists more than 20,000 hosts in 140 countries. A room in Dawn's detached property in Algiers, New Orleans is available for £65 per night, including breakfast (homestay.com).
More information
Join our commenting forum
Join thought-provoking conversations, follow other Independent readers and see their replies