Providencia: the map says it's South America – the reality says it's heaven

Show all 4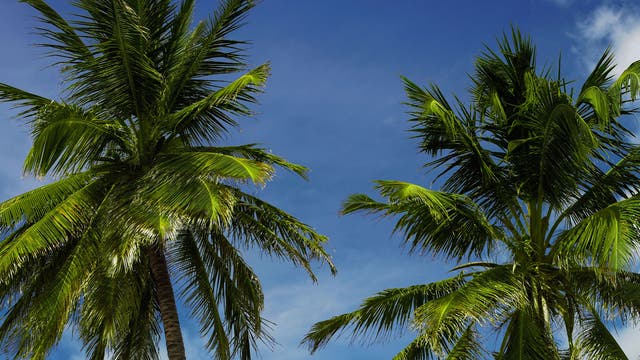 Providencia: the map says it's South America – the reality says it's heaven
The island is part of Colombian territory, but the feeling is much more of a tranquil Caribbean hideaway, says Aaron Millar
Aaron Miller
Saturday 06 April 2013 17:13 Comments
The only thing the island of Providencia does fast is slow you down. In this tiny South American corner of the Caribbean there are no vast resorts, no fancy restaurants and absolutely nothing that resembles the primped artifice of mass-packaged luxury. But what there is here is a kind of flow – a way of being – that is so effortlessly devoid of stress it is impossible not to get caught in its molasses.
Click here for more photos of Providencia
Within minutes of dropping my bags I was making footprints in the soft jungle-kissed beach of South West Bay. Fishermen called out as they hauled their catch to shore, immaculately ribboned girls giggled home from school, and a starry-eyed Rasta called Jammy clinked my beer at the last dip of sun behind the sea. I dug my toes into the beach and sighed.
To stay in Providencia is to be embraced by its community. But the island itself is something of an enigma. It is part of Colombia but lies almost 500 miles north of the mainland – and is much closer to Nicaragua. The islanders here speak English, not Spanish, and staunchly hold on to a culture that is far closer to its Caribbean neighbours than any Latin American political allegiance would suggest.
It is also unknown to much of the travel world. Despite a handful of expert divers preaching legends about the high clarity of its waters, the island welcomes an average of only 15,000 visitors a year – a mere fraction of those received by its southerly neighbour, San Andres island. This relative isolation – helped by the fact it takes two flights and half a day from Bogotá in Colombia to get here – has left Providencia's culture largely unchanged since English Puritans settled here in 1630. It is one of the last bastions of a truly Caribbean island way of life.
The next morning Felipe Cabresa offered to take me under the waves to experience Providencia's celebrated marine status for myself. He is the stocky, gently spoken owner of a local dive shop. As we sped towards a nearby dive site, he explained that the reef here is one of the best conserved in the world – but that preservation hasn't been easy. In 2011, the community came together to fight off plans put forward by the Colombian National Hydrocarbons Agency to search for oil in these waters. "They wanted to give us money!" Felipe shouted over the bounce of crashing waves. "But it would mean a big change for our culture. I prefer that my children can do and see the same things as me than to have that money."
As soon as we were under water, I understood his passion for the reef. We slowly descended a vast wall of delicate coral: organic layers of orange fire tubes, spiralling pink brains and cumulus of yellow mushrooms mutated into an exquisite structure of utterly alien morphology. Blue parrotfish circled green sea fans; purple lobsters' claws poked from dark crevices; a grey shark swam cautiously below.
Back on land I talked excitedly about what we had seen, but Felipe took me aside. "It's not about telling people it's beautiful," he said. "It's about telling people about the fight to keep it beautiful. Maintaining it is what's hard."
But maintaining it is something the people here are determined to do. Over a lunch of Creole fish, Arelis Howard, director of local charity the Trees and Reef Foundation explained to me that development of the island should be on the locals' terms. "It needs to be sustainable; it needs to involve the culture and identity of the people and the way we have done things here for all time."
To date, the 6,000 islanders have enforced those principles with rigour. In 2000, they successfully campaigned for the whole region to be declared a Unesco Seaflower Biosphere Reserve. More recently, they managed to stop entire swathes of mangrove swamps being cleared to create room for artificial beaches and a sprawling five-star resort. However, the pressure is set to increase. Colombia is becoming a hot tourist destination.
In the north of the island the first ripples of change have begun. In the village of Maracaibo, a luxury boutique hotel, Deep Blue, has just opened. It is set into a hillside and features just 14 rooms and a rooftop infinity pool with uninterrupted views across the marine national park. It's all very tastefully done, but I couldn't help wondering if its presence – despite being a refurbishment of an existing structure – represented a subtle swerve in Providencia's long-term vision.
"There's space for all of us" owner Chris Hardyment – an Englishman turned full-time Providencian resident – told me. "I want to show that tourists coming here can create benefits for the whole community."
And come here they should. Everywhere I went people seemed genuinely pleased to welcome me to their island. As I walked between beaches, rum shacks and dive shops, locals would stop to offer me a ride on the back of their scooter (the somewhat hazardous "moto-taxi" being an unofficial, but common, mode of transportation around the island). Although dining options are limited, the food is fresh from the sea, simple and delicious. Café Studio near South West Bay was one of my favourites – a tiny restaurant that serves up unbeatable local recipes direct from the house of a local fisherman and his Canadian wife.
Evening entertainment is also limited, but that's part of the appeal. Most of my nights were spent contentedly at my beachfront hotel, Sirius, on South West Bay, rocking in a hammock with a good book by my side and the sound of the ocean in my ears. However, when the full moon's out, head to Roland's Bar in Manchineel Beach where the whole island congregates for an all-night party. The rum punch served in coconuts is lethal.
To learn a bit more about traditional life here, Chris from Deep Blue took me out with local boatman Senen to learn how to fish using hand-held lines and spear guns. In a deep spot beside the reef I jumped into the crystal-blue water, gun in hand, and soon found myself swimming out to sea and then diving to the bottom to line up a large red grouper.
As the spear snapped clear, I felt a confusing mixture of raw primal pride and soft city guilt. But all that emotion evaporated when I saw the look on Senen's face: "Quick, now we must go back to the boat!" He motioned to the fish caught on my spear. "Sharks are coming." I've never swum so fast.
Later, on Santa Catalina – a pedestrianised islet connected to Providencia by a 300-foot floating orange and yellow promenade known as "Lovers' Bridge" – we built a makeshift fire on a deserted beach and barbecued our catch, which we served up with fresh plantain stuffed with cheese.
Santa Catalina is also the centre of the region's infamous pirate history. It was from here that Henry Morgan, the notorious Welsh buccaneer – given a nod of consent by the English court – terrorised Spanish galleons and ports in the late 17th century. Legends still abound of hordes of his looted gold buried deep in Providencia's interior.
After lunch, I snuck off to find Fort Warwick, a 300-year old English battlement built to defend her pirate colony. I climbed to the top cannons to share the view with a silver blue iguana poking his head from the end of a barrel.
On all sides slim slices of beaches were slowly being recaptured by the rising tide, frigatebirds circled like wide-winged queens of a lost world, and the ocean turned to glistening shades of sunset pink.
On my last day, I hiked up to the 1,000-foot high point of the island with local farmer and guide Mike Hawkins Bryan. We passed tall, angular cotton trees which he said were harvested to make pillows and clothes. He described how tamarind, orange and mango trees were so abundant in season that it became impossible to walk without stepping on their fallen fruits. He showed me the spiraling jagged leaves of the Pinguin plant, which locals use to help treat diabetes, and warned me of a fern tree where traitor pirates were once tied and left to the ferocity of its resident biting ants.
We passed farmers harvesting cedar and bamboo to use for furniture, and foraged off-trail for fallen coconuts, Mike slicing the ends off with his machete so we could drink the juice and gnaw on the hard, rich flesh inside.
On our way back down, a group of boys showed me a shortcut through the jungle to reach Manchineel Beach. Children played on tyre swings strung from coconut trees, reggae music filtered out from a bamboo beach bar and I yawned into a hammock in the shade. A real idyll like this, of course, cannot be manufactured. And that, perhaps, is the secret of Providencia's enigmatic magic.
Travel essentials
Getting there
First, you have to reach the neighbouring island of San Andres. This is accessible from Bogotá, Cartagena, and Medellín in Colombia, and Panama City. None of these cities is served direct from the UK, and the usual connection points are Madrid or Miami. From each city, the main operator to San Andres is Avianca (01293 874 947; avianca.co.uk). Onward connections are on Satena (00 571 429 2300; satena.com).
Staying there
Aaron Millar travelled as a guest of Journey Latin America (020-8747 8315; journeylatinamerica.co.uk), which specialises in tailor-made holidays and group tours to Latin America. An 11-day trip to Colombia visiting Bogotá, Cartagena and Providencia starts from £2,930 per person, based on two people sharing. The price includes accommodation, international and domestic flights, airport transfers in Colombia, and breakfast.
Staying there
Deep Blue, Maracaibo (00 57 8514 8423; hoteldeepblue.com) offers doubles from 510,000 Colombian pesos (£184), including breakfast.
Sirius Hotel, South West Bay (00 57 8514 8213; siriushotel.net) has doubles from US$170 (£113), including breakfast.
Visiting there
Felipe Diving offers twice-daily dives, equipment rental, and Padi courses (felipediving.com)
Paradise Tours (00 57 851 482 83; oldprovidence.com) offers trekking, snorkelling, and cultural tours.
Eating and drinking there
Café Studio, South West Bay (00 57 8514 9076)
Roland's Roots Bar, Manchineel Beach (00 57 320 677 4654).
More information
Register for free to continue reading
Registration is a free and easy way to support our truly independent journalism
By registering, you will also enjoy limited access to Premium articles, exclusive newsletters, commenting, and virtual events with our leading journalists
Already have an account? sign in
Join our new commenting forum
Join thought-provoking conversations, follow other Independent readers and see their replies