The Independent's journalism is supported by our readers. When you purchase through links on our site, we may earn commission.
What it's like to spend a night at the hotel that inspired The Shining
Forty years after 'The Shining' first terrified the world, a sleepover at the hotel that inspired Stephen King's novel reveals echoes of the phantom guests it is known for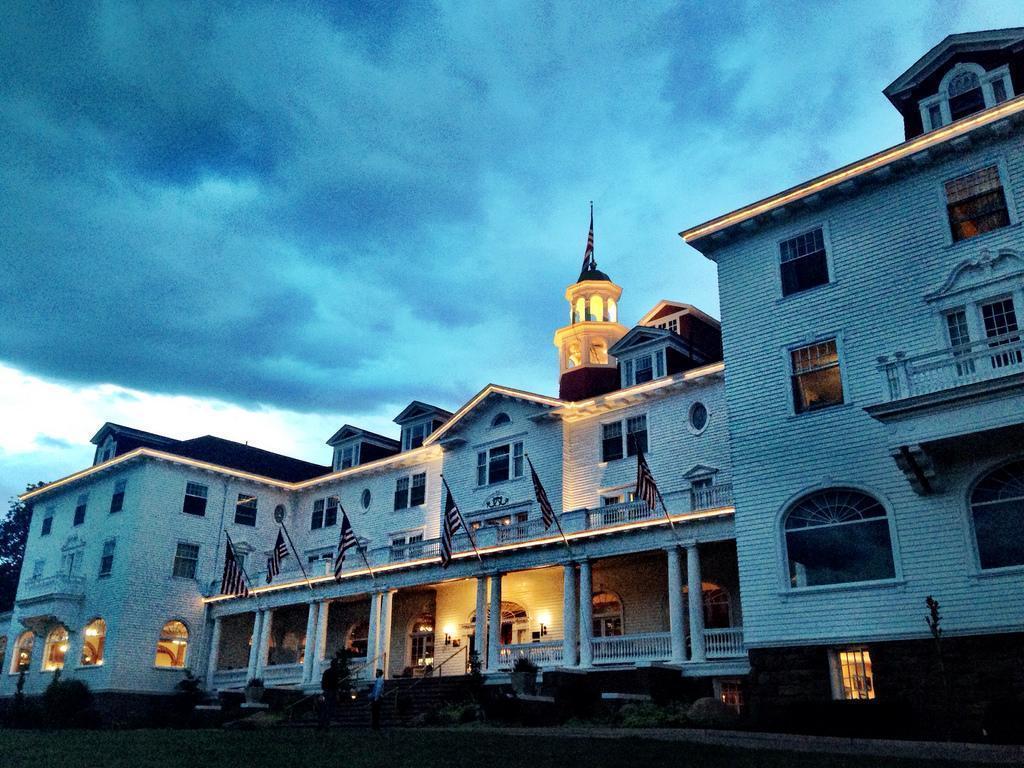 It's 3am.
Is it the view of the Rockies' icy peaks glittering in the moonlight making me shiver under my quilt, or something else? I need the loo but I can't shake the feeling there's a presence beside the bed. I try not to think about what Madame Vera, the hotel's clairvoyant, said earlier about a talkative ghost residing in my room. Maybe Kubrick's film of a man going mad in a snowbound, haunted hotel was the wrong thing to watch just before bed.
This Saturday marks 40 years since Stephen King's chilling masterwork, The Shining, was published. And it was a little over 40 years ago that Stephen King, his wife Tabitha, and their three-year-old son travelled from Boulder, Colorado, up to the Rocky Mountains National Park. Because of heavy snowfall, they were forced to turn back and overnight in Estes Park, 7,500 feet above sea level, at The Stanley: said to be America's most haunted hotel.
The horror maestro, riding a wave of success with Carrie and Salem's Lot, came here end of season, snow clouds scudding across the sky as a nightmare waited for him in room 217. King dreamed of a dark presence chasing his son, Joe, down the corridors of The Stanley.
Shaken, he sat outside on the balcony nursing a cigarette, those spectral peaks in the distance. By the time he stubbed it out, the nightmare had already inspired his next bestselling book.
It's evening as my friend Sheila and I set out from Denver. Just like the start of the novel, snow is predicted on the radio as we weave through the Rockies toward Estes Park, a charming one-street town of T-shirt and souvenir shops.
As we pass alongside an ink-black lake, the light fading, I catch my first glimpse of The Stanley glowering on the mountainside, white as a ghost. Beyond its Doric-columned timber exterior is a wood-panelled lobby, a fire crackling in the corner, central stairway and sobre oil paintings. The antique gold lift with the diamond shaped window is just as it was in the novel.
Unable to bag 217 – considered the hotel's most haunted room – I'm assigned the next most "active", 413, which has a serene view of the Rocky Mountains. As I head down for dinner, I feel an invisible hand caress my hair. No, it's not the breeze, I swear it's a hand; and no, no one is here but me and an empty corridor.
At dinner in the Cascades Restaurant, I'm joined by Madame Vera, a sprightly pensioner who reminds me of Anjelica Huston. "You felt it, didn't you?" she says. Vera claims her mother also had "the shining" – King's term for people with a heightened sixth sense.
She whisks me away on a whistle-stop tour of this creaky Georgian dame. Since its grand opening in 1909 – it was built for inventor and businessman Freelan Oscar Stanley and his wife, Flora) – The Stanley has played host to presidents and emperors. As we march down endless corridors, perfect for tricycles), I shiver as we pass in and out of pools of glacial air. "That's just a presence, the place is full of them," Vera laughs.
We're on the fourth floor now. "This is the most haunted floor. The kids of rich families used to stay up here with their nannies. Sometimes you hear balls being bounced, taps turning on, furniture moving around... and lots of giggles."
Later, my friend Sheila and I catch the 9pm ghost tour. Becka, our delightfully kooky guide preps us with a pre-spook chat – apparently Mr Stanley makes appearances on people's snaps, his wife tinkles the ivories on her Steinway piano in the ballroom, and we should expect to see orbs and humanoid shapes around the place.
We walk out to the Concert Hall, where Becka leads us up to the balcony. "Y'all see those wall lights keep getting brighter and dimmer? That's Eddy, an ex-con who worked the lighting rig at concerts. After he passed, he came back here."
The Concert Hall, they say, accounts for 80 per cent of the hotel's paranormal activity – and our group is really feeling it. Someone claims to have seen something on the stage, where Houdini once performed; another shouts that there's an orb in one of their photos.
We make for the basement, affectionately known as the "piano graveyard", where pianos allegedly play themselves, and two ghosts reside: Paul, apparently short-tempered and not beyond hurling guests three feet across the room, and Lucy, a 19-year-old who loves Led Zeppelin. Each time Becka mentions the band in this room, the door slams shut of its own accord.
When our fellow ghost-hunters depart, Sheila and I try it ourselves, checking for a hidden staffer and a piece of string. "Led Zeppelin," we whisper, and the heavy door slams. Back in the hotel I mention the bouquets of rose perfume I keep walking into. "Yeah, that's Mrs Stanley, it was her favourite scent," says Becka, matter-of-fact.
The next morning, over pancakes and syrup, Sheila and I compare our overnight experiences. While I did finally make it to the bathroom, despite the fact I could feel something right next to the bed, Sheila didn't get off so lightly – she heard a child scream, another giggle, and saw a green orb on the far wall of her room.
I meet Madame Vera for a reading in her cosy office and she tells me things about myself and family that seem beyond the art of charlatanism. Is "the shining" for real? Who knows, but we leave The Stanley with a shiver.
Travel essentials
Getting there
British Airways (ba.com) flies from Heathrow to Denver from £571 return. From there, it's a 90-minute drive to Estes Park.
Staying there
The Stanley Hotel (stanleyhotel.com) has double rooms from US$255 (£200), B&B. Haunted rooms start from $390.
More information
Join our commenting forum
Join thought-provoking conversations, follow other Independent readers and see their replies