The Independent's journalism is supported by our readers. When you purchase through links on our site, we may earn commission.
Valle de Guadalupe: How Mexican wine country is giving California a run for its money
90 miles south of San Diego lies the wine country of Mexico's Baja California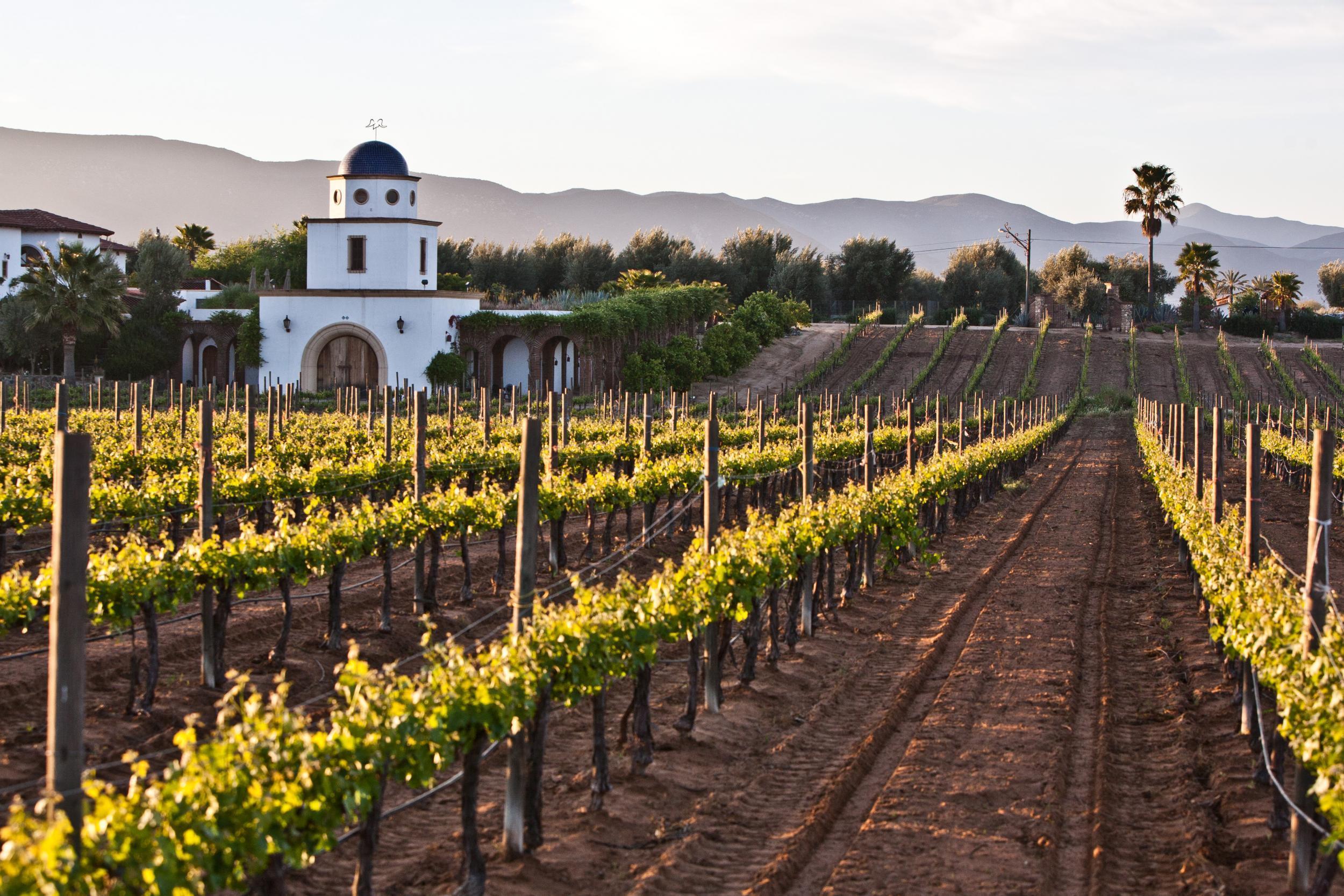 It's easy to make a comparison between California's Napa Valley and Mexico's Valle de Guadalupe. Before the recent Napa fires, both were among the greatest wine regions in North America. Both places offer incredible culinary experiences.
The only problem is that the Mexican up-and-comer wants nothing to do with such a comparison. The more people I talked to around the Valle, the more I learned that.
It's a painless drive from Los Angeles to Valle de Guadalupe. You can pass through Tijuana – stopping for lunch at streetfood stall Tortas Washmobile for the best tortas (rolls) of your life – and make your way along the brilliantly blue Pacific Ocean toward Ensenada. Turn inland, and you'll find yourself weaving through rolling hills until you reach a valley filled with farmland, restaurants and vineyards.
Baja makes for a gorgeous backdrop for eating and drinking: things you should be doing constantly when visiting the region.
"If you're into food and wine, it's a place you need to come and experience," chef Javier Plascenscia told me at his restaurant Finca Altozano, one of the most popular in town.
You feel as though you are stumbling across a secret as you make your way down a dirt road to Finca, an entirely outdoor space boasting an oyster bar and expansive garden that produces fresh ingredients for the kitchen – a common theme found around town. Plascenscia opened Finca seven years ago, and used to have to close the restaurant during the winter months. But as the region became a more popular destination for visitors, it's become a year-round option for dining.
Although he's happy about the growing interest in the Valle, he isn't shy about hoping it retains its rustic charm without turning into a Disneyland version of itself. "It feels like Mexico," he says. "We want you to still get the bumps in the road, you see the horses, you see a little bit of cows.
"We don't want it to be perfect. We want the roads to be hard to find. If you talk to the winemakers, they hate it when they compare it to Napa. They're doing their own thing."
The next day, down one of those hard-to-find roads, I met one of those winemakers doing her own thing.
Dutch expat Tru Miller was wary of starting a wine business in California. "The land in Napa and Sonoma was very expensive, but it was very inexpensive here," Miller told me over a wine tasting at her estate, Adobe Guadalupe. "Now of course it's very expensive, but 20 years ago it was doable."
When she first opened for business, there were only five other wineries in town. Today there are more than 150.
In the winery's tasting room just off of the cellar, we try the lineup, including the Rafael 2013, a blend of Nebbiolo and Cabernet Sauvignon. Outside, the sun is shining over the vineyards.
There is a distinctly different vibe to Valle de Guadalupe than California wine destinations, and the lack of paved roads isn't the only detail responsible for the disparity.
"We cannot compete with Napa. We do not want to compete with Napa. We do not want to compare with Napa. It's a different soul of Valle de Guadalupe, you can notice it," Las Nubes winemaker Victor Segura told me. "Everything is beautiful over there, but the hype is different. It's way, way different."
Segura explained that Napa is more commercially-driven than the Valle, where business is done with more heart and personal interest. To Segura, the point isn't to catch up with Napa. It's to grow as Valle de Guadalupe, with all of its own pros and cons.
"We want to create something that is unique, different. We don't want to copy and paste any other region. I think with the players that are involved right now, we can develop our own brand, our own style. I'm not stying it's the best, but it is our own."
The Valle's own style is particularly attractive to those who love food and are happy to travel for it. On a perfect morning at my hotel, Encuentro Guadalupe, I found myself at breakfast overlooking the entire valley. Chef Omar Valenzuela had just brought out a plate of machaca jugosa with braised beef and fried guerito peppers. There was a side of perfect, fresh flour tortillas.
I couldn't imagine how the meal could be any better, until Valenzuela dropped off plates of chilaquiles, French toast with blueberries and lavender, as well as duck pastrami Eggs Benedict.
Hours later, after a full day of wine tasting, it was time for a final meal before the trek back to Los Angeles. We drove through the fertile valley to Corazón de Tierra, a restaurant by chef Diego Hernández Baquedano that garners international acclaim for its glorious farm-to-table delights.
I'm not sure how I managed to fit the many-course tasting menu into my already-stuffed stomach, but anything can happen in the Valle de Guadalupe, and I left in a dazed stupor.
Valle de Guadalupe doesn't need to be compared to Napa. It is a treasure with its own identity that feels far, far away from any other wine region in the world, and delightfully so. In time we'll see if the town can retain the magic so beloved by its residents and visitors.
Travel essentials
Getting there
It's closest to fly to San Diego; for example, British Airways flies direct from Heathrow. Flying to LA with carriers like Air New Zealand and Virgin Atlantic is usually cheaper, though. From San Diego, it's a 90-mile drive south of the border.
Staying there
Encuentro Guadalupe has rooms from $293 (£223), B&B.
Join our commenting forum
Join thought-provoking conversations, follow other Independent readers and see their replies