Marijuana holidays in the US: The rise and rise of 'canna-tourism'
With five more states set to vote on legalising marijuana for recreational use, we take a look at the growing movement of weed tourism in the US
Friday 23 September 2016 11:03 BST
Comments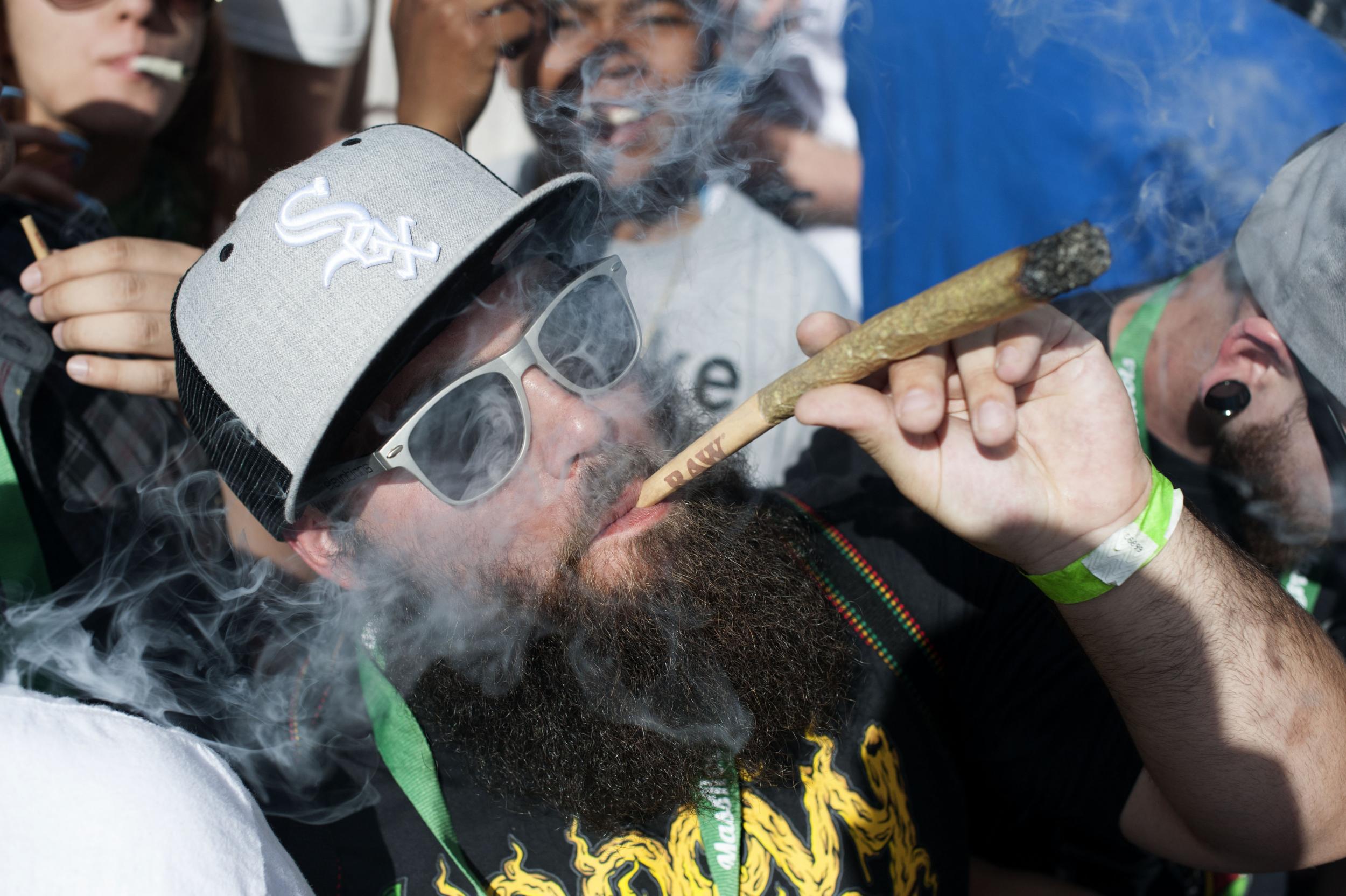 Once upon a time, Amsterdam was the undisputed king of cannabis tourism, and a trip to its "coffee shops" was a rite of passage for any self-respecting grass-head. But since four US states – Alaska, Colorado, Oregon and Washington – legalised both the medical and recreational use of marijuana, the "green traveller"s map has started to shift.
And with five more states set to vote on full legalisation in November – Arizona, California, Maine, Massachusetts and Nevada – new pot-friendly tourist initiatives like the "bud and breakfast" phenomenon look set to spread even further.
So, as the US prepares to overtake Amsterdam as the reefer-lover's go-to holiday hotspot, we take a look at some of the latest offerings from these new peddlers of particularly "dope" getaways.
Los Angeles: Haute cannabis cuisine
LA-based Chris Sayegh, styling himself as "The Herbal Chef", cooks elaborate multicourse meals infused with THC, the principle mind-altering ingredient found in cannabis. Yep, these are munchies on a "higher" level. And before you question why you'd want to eat several courses overpowered by the funky taste of the bud, Sayegh actually uses THC extracts that don't flavour the food, but provide a more brain chemistry-twiddling experience. Interested parties can book private dinners or keep an eye on his web page for news of the events he holds regularly at Californian event spaces. Sample dishes include succulent wagyu and foie gras custard.
Menus from USD$200-500 per person, must be aged 21 or over; theherbalchef.com
Portland: Pot tour by bike
Incredibly, the hipsters of Portland are touting a herbal tour on two wheels, which seems slightly counterintuitive (what pot-head can be bothered to peddle after a few puffs?). Nevertheless, Pedal Bike Tours offers an 11-mile ride through the history of the city's commercial cannabis industry, with stop-offs at the best head shops and even some suggested "pairings" for the sweetest and saltiest snacks to go with your high.
Three-hour tour from USD$69 per person, must be aged 21 or over; pedalbiketours.com
Seattle: CannaBus Tour
The Big Bus tour company could have some quite serious competition on its hands now that an enterprising Seattle soul has launched the CannaBus concept. This guided tour takes punters to the city's first licensed grow facility where you can opt to buy any of its three core strains (Berry Haze, UW Purple and Cinderella's Dream) or even "seasonal" specials. Then it's on to a "high-end" cannabis store for what they might term in the business "some seriously top shelf sh*t".
Two-hour tour from US$25 per person, must be aged 21 or over; theoriginalcannabus.com
Denver: Bud and breakfast
Colorado Cannabis Tours has its market cornered with a range of offerings: listings of bud and breakfast hotels with smoke- and vape-friendly rooms (guests are also often served cananbis-infused breakfast items); activities and classes that run the gamut from "puff, pass and paint" to "puff, pass and pottery", plus tours of growing facilities and the art of "glass blowing". They have some competition in the form of rival My 420 Tours, though, who offer a "sushi, sake and joint rolling class" as well as a bus tour that pumps pot smoke into a passenger area bathed in green LED light.
Both Colorado Cannabis Tours and My 420 Tours offer classes and tours from USD$49 per person, must be aged 21 or over; coloradocannabistours.com and my420tours.com
Alaska: Cannabis lodge
A trip into the near-impenetrable beauty of America's last great wilderness and largest state, Alaska, is on many a bucket list – and now you can add getting baked to the experience, too. Bowman's Bearcreek Lodge offers log cabins in the small town of Hope (pop. around 192), a popular weekend retreat for residents of Anchorage. As well as enjoying activities like white water rafting, whale watching, hiking and biking in the surrounding area, guests are free to blaze up on their cabin decking and around the nightly campfire. Be aware this is BYO.
From USD$250 per night, must be aged 21 or over; bowmansbearcreeklodge.com
Join our commenting forum
Join thought-provoking conversations, follow other Independent readers and see their replies