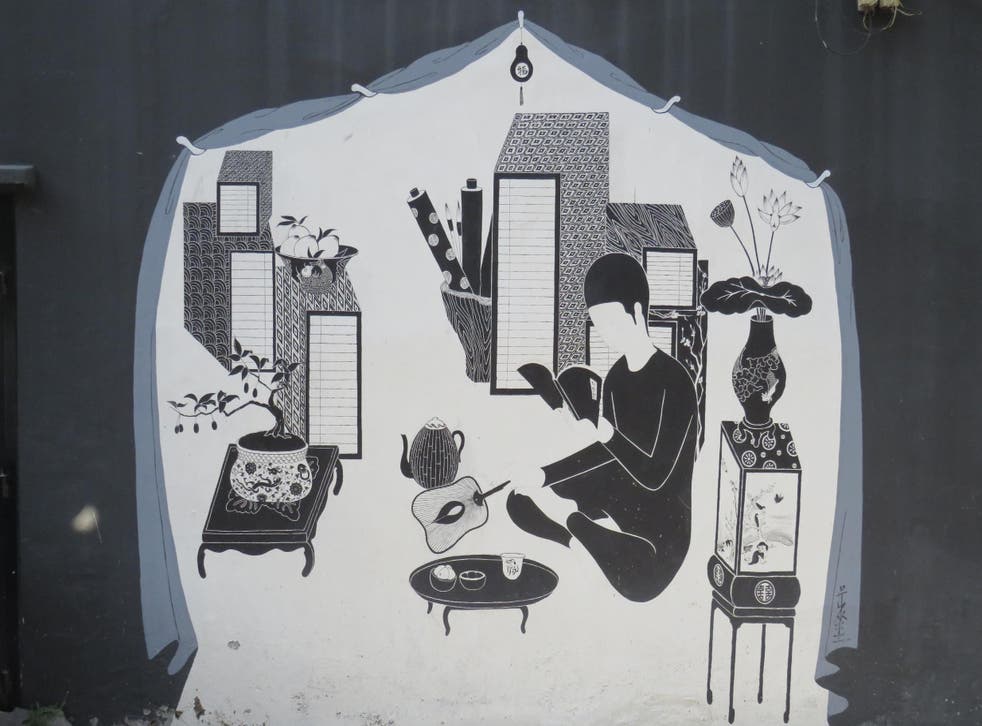 Charoen Krung: Why a 150-year-old road is Bangkok's answer to Brooklyn
Bangkok's oldest road is fast becoming the city's hottest attraction, home to its first ever creative district
In the 1860s, the only paved roads in Bangkok were inside the royal palace. Wealthy westerners who'd settled on the eastern side of the Chao Phraya river became frustrated, complaining that their horse-drawn carts struggled to navigate Bangkok's muddy byways. Hence Charoen Krung Road was born, breathing new life into the city. Craftsmen flooded into the area, setting up businesses in shop houses which doubled as homes and workplaces.
Today, Bangkok's riverside is being reshaped once more. Billions of pounds are being spent on shiny new MRT stations and shopping malls. Tourists are basing themselves at new riverside hotels like the Avani Riverside Bangkok, hopping across the river on free shuttles to the Asiatique night market for cheap towers of Chang beer. But those who head north along Charoen Krung Road will discover a beautifully preserved area being hailed as Bangkok's first creative district. It's a term coined by Apisit Laistrooglai, the director of the highly respected Thailand Creative and Design Centre (TCDC), which is moving into an old post office building on Charoen Krung Road in May. The organisation aims to foster Thailand's creative potential by providing exhibition space and resources, including Asia's largest design library. And its arrival is putting Charoen Krung Road back on the map. "We don't want to just move there but form a community," says Laistrooglai. "We aim to turn Charoen Krung Road into a creative district."
It's great news for the neighbourhood's art spaces, including the nearby ATTA Gallery. It's part of the OP Garden, a boutique shopping centre where floor plans are beautiful, hand drawn sketches. "This area's so rich in history, and the architecture's beautiful," says gallery manager Cherry Boonyapan. "To make Bangkok grow, people need to spread and I'm definitely seeing more tourists in this area,' she adds. "But there's still that mix of old and new, and that's unusual."
One of the businesses catering for the growing traffic is Glur, a bustling hostel with the decor of a New York loft. Alex Bachmann and Robert Kotterba, two guests at Glur, are fresh off the plane from Germany. "We've been to Khao San Road," admits Bachmann. "But all the bars are the same, with the same music and the same sport on television. We wanted somewhere with more locals." And it's the locals who make Charoen Krung Road unique. On the main drag, wrinkled old ladies crouch behind sizzling street food stalls, soaking up shade provided by art deco buildings from the 1930s. But head down the greenery-filled side streets and you'll meet the newcomers putting their own stamp on the neighbourhood while paying homage to its colourful past, creating a diverse, artistic district that's Bangkok's answer to Brooklyn in New York.
Romain Guiot, a French artist turned chef, opened Outlaw Creative Cuisine in 2016. His restaurant, and home, is a former shop house. Anyone trying to find it should look for the brilliant mural above the doorway – a newly-created arts festival recently colour-bombed this neighbourhood with fantastic pieces of street art. Diners sit at upcycled school desks beneath lampshades made from traditional wicker rice baskets. "I specifically chose this neighbourhood because I love the old Bangkok style," explains Guiot, who studied art in France and travelled around Asia before settling in Bangkok.
Another relative newcomer is Chet Adkins, a restaurant consultant who arrived in Bangkok via stints in Hong Kong and Singapore. Adkins owns Little Market, a popular burger restaurant with the feel of a New York diner thanks to neon signage, chequered flooring and shelves filled with vintage knick-knacks. "There's so much cool stuff nearby – the Grand Palace is only 15 minutes away, but it's much quieter than other parts of Bangkok, and you've still got the river breeze," says Adkins. "And it's so eclectic, as well as old – you'll walk past an ancient shop house selling som tum, and the next place will be selling alternators."
Luke Satoru, a tattoo artist, is equally smitten, not just by the diversity but by the sense of community. The former New Yorker founded Black Pig Tattoo in 2016 and leases his shop house with ATTA Gallery founder Atty Tantivit. They both help organise neighbourhood gallery-hopping nights. "Having lived and worked in Sukhumvit, I wanted somewhere with a sense of community," says Satoru. "And that's what I love about being here: being accepted and working with other businesses. I source my supplies from my neighbourhood, even if it costs a little more, simply because I'm here to take part, not just take."
Travel Essentials
Getting there
Thai Airways flies from London Heathrow to Bangkok International Airport from £613 return
Staying there
The modern rooms at the Avani Riverside Bangkok Hotel boast unbeatable views of the Chao Phraya river through floor to ceiling windows. Doubles from £104, room only.
Join our new commenting forum
Join thought-provoking conversations, follow other Independent readers and see their replies