India's beautiful south

Show all 4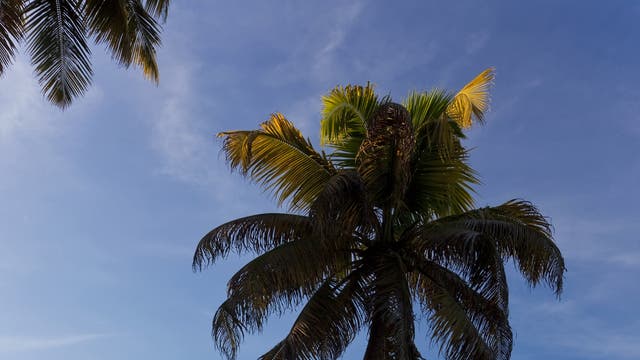 India's beautiful south
Kerala's languid backwaters, misty hills and quiet beaches have been bolstered by exciting new openings, says Sarah Baxter
What's the attraction?
Put the brolly away now – India's south-west monsoon ends in October, leaving the southern state of Kerala largely dry and oh-so-green. It is also the start of tourist season: plantations open their shutters; riceboats prepare to float. The north-east rains might dampen proceedings a little until December, but that means there are deals to be found, not to mention some atmospheric mistiness over the newly Unesco-listed Western Ghats.
Barefoot boltholes
Chittoor Kottaram, near Cochin, was once the palace of Keralan nobles; last year it opened to commoners as a "single-key hotel" – those in your party (up to six) are the only guests. You arrive barefoot, by boat; eat vegetarian cuisine off banana leaves; enjoy Ayurveda massage and lounge in simple luxury. Real Holidays (020 7359 3938; realholidays.co.uk) arranges stays; seven nights start at £1,945pp, full board including flights from London.
To combine a range of newly discovered boltholes and classic retreats – including a 400-year-old lakehouse and a spice plantation homestay – try Kerala Connections' (01892 722440; keralaconnections.co.uk) Hidden Gems of South India trip; 15 days cost from £1,909pp, excluding flights.
Houseboat heaven
Keralan houseboats don't come more chic than Lotus (thelotuskerala.com). A contemporary take on the kettuvallam (traditional thatched, wooden boats), it has panoramic windows, two bedrooms with ensuite bathtubs, teak floors, iPod docks and a spacious sun deck. The onboard chef does cookery demos, too. Western & Oriental (020 7666 1234; westernoriental.com) offers overnight cruises from £305 per person, full board.
For a deeper dip into the region, try Village Ways' (01223 750049; villageways.com) 10-night Hills and Backwaters break, which costs from £888pp, excluding flights. As well as staying at Village Ways' new guesthouses in the Wayanad Hills, you'll spend four nights on the Goodearth houseboat, gliding between riverside communities, meeting fishermen, coconut harvesters and sari-clad ladies, who'll cook you delicious dinners.
Soulful surfing
Reopening in a new clifftop location in Varkala this October, Soul & Surf (soulandsurf.com; one week from £185pp) is a heritage house with a laid-back feel. Reckoning itself to be the region's first surf-and-yoga retreat, it has simply stylish rooms and offers two guided surfs a day; yoga is practised at sunrise and sunset on the roof, overlooking the sea.
New last year, the Vivanta by Taj in Bekal (00 91 467 661 6612 vivantabytaj.com; doubles from Rs8,000/£80) is a hideaway overlooking Kappil Beach, in the less-trodden north of Kerala. Its 71 rooms are inspired by the style of a kettuvallam, and dotted amid lush, landscaped gardens. The onsite Jiva Spa, Ayurvedic dining room and yoga pavilion add to the tranquil vibe.
Where the wild things are
Declared a Unesco World Heritage site in 2012, the Western Ghats comprise one of the world's eight "hottest hotspots" of biological diversity. Kudu Travel's (01225 436115; kudutravel.com) 14-day Walks and Wildlife in the Western Ghats trip (from £3,490pp excluding flights) aims to locate that hotness – a top Indian naturalist leads walks to spot elephants, endemic birds and, maybe, tigers. Boutique lodges and palace hotels complete the premier package.
Naturetrek's (01962 733051; naturetrek.co.uk) nine-day Kerala's National Parks & Backwaters trip – which costs from £1,995 including flights – ventures into a range of South Indian habitats. Visiting Kumarakom Bird Sanctuary, Periyar Tiger Reserve and Eravikulam National Park, you'll track down an array of species, from nilgiri tahr to grizzled giant squirrel.
Adventure trails
Kerala isn't all languid beaches and backwaters. Exodus's (0845 287 3639; exodus.co.uk) 16-day Spice Trails of Kerala trip (from £1,999pp including flights) ticks off both, but also includes a five-day trek across the Western Ghats. Walks cross fragrant plantations where wild boar roam; for an extra challenge, summit Meesapulimala (2,630m), South India's second-highest peak.
Or take to two wheels. Explore's (0845 291 4541; explore.co.uk) 14-day Backroads of Kerala trip costs from £1,798 including flights and is a laid-back pedal – averaging 26km a day – via waterways, plantations and the Arabian coast. Best, at bike-speed it's easier to stop to chat with the fishermen and coir-weavers, to nip into snake temples, refuel at beach cafés, and delve fully into the backwaters' backwaters.
Bring the family
Sunshine, beaches, boat rides, big cats – and less frenetic than northern India: Kerala's a good choice for subcontinent-exploring families. KE Adventure (017687 73966; keadventure.com) offers a 12-day Southern Spice Family Holiday in Kerala from £995pp excluding flights, which covers the highlights at a leisurely pace, including beach time, hotels with pools, an elephant camp visit and options for (short) walks.
New holiday rental site Kid & Coe (001 212 905 6065; kidandcoe.com) – a sort of Airbnb for discerning families – suggests taking the brood to Hibiscus Cottage, Palm Villa or Orchid Cottage (from Rs7,500/£75 pn). As well as enviable locations on quiet Marari Beach, parents will appreciate their secure gardens, pools and personal chefs as well as City Scout, a guide to the best local things to do for families.
Learn from the locals
Help a mahout look after his elephant, as part of Indus Experiences' 11-day Kerala Odyssey trip (020 8901 7320; industours.co.uk; from £1,717pp including flights). Or learn to cook on a three-day residential Curry Magic course in the Maniyanthadam Hills (thepimenta.in; from Rs17,000pp/ £170). To experience local life, check in with a series of families on a Kerala Homestay Tour (01273 823700; responsibletravel.com; 15 days from £1,268pp, excluding flights).
Let a guide called Kence teach you to fish like a backwater expert (020 8144 0565; tripbod.com; from £57.50pp for half a day). And, for the ultimate life-cleanse, book an ashram yoga vacation in the Western Ghats (sivananda.org; from Rs500/£5 per night, full board).
Insider Information
"Kerala is a good choice for India first- timers. It's more laid-back and less crowded than the north, and the people are amazingly welcoming. There are few direct flights but a plane change in Delhi or Mumbai doesn't add much time; changing planes in the Gulf is no more time-consuming than travelling to the north." Derek Moore, Founder of Totally India (01992 579697; totallyindia.net)
Join our new commenting forum
Join thought-provoking conversations, follow other Independent readers and see their replies