Man becomes millionaire after meteorite falls through his roof
33-year-old coffin-maker 'turned out to be a canny negotiator', says US buyer of space debris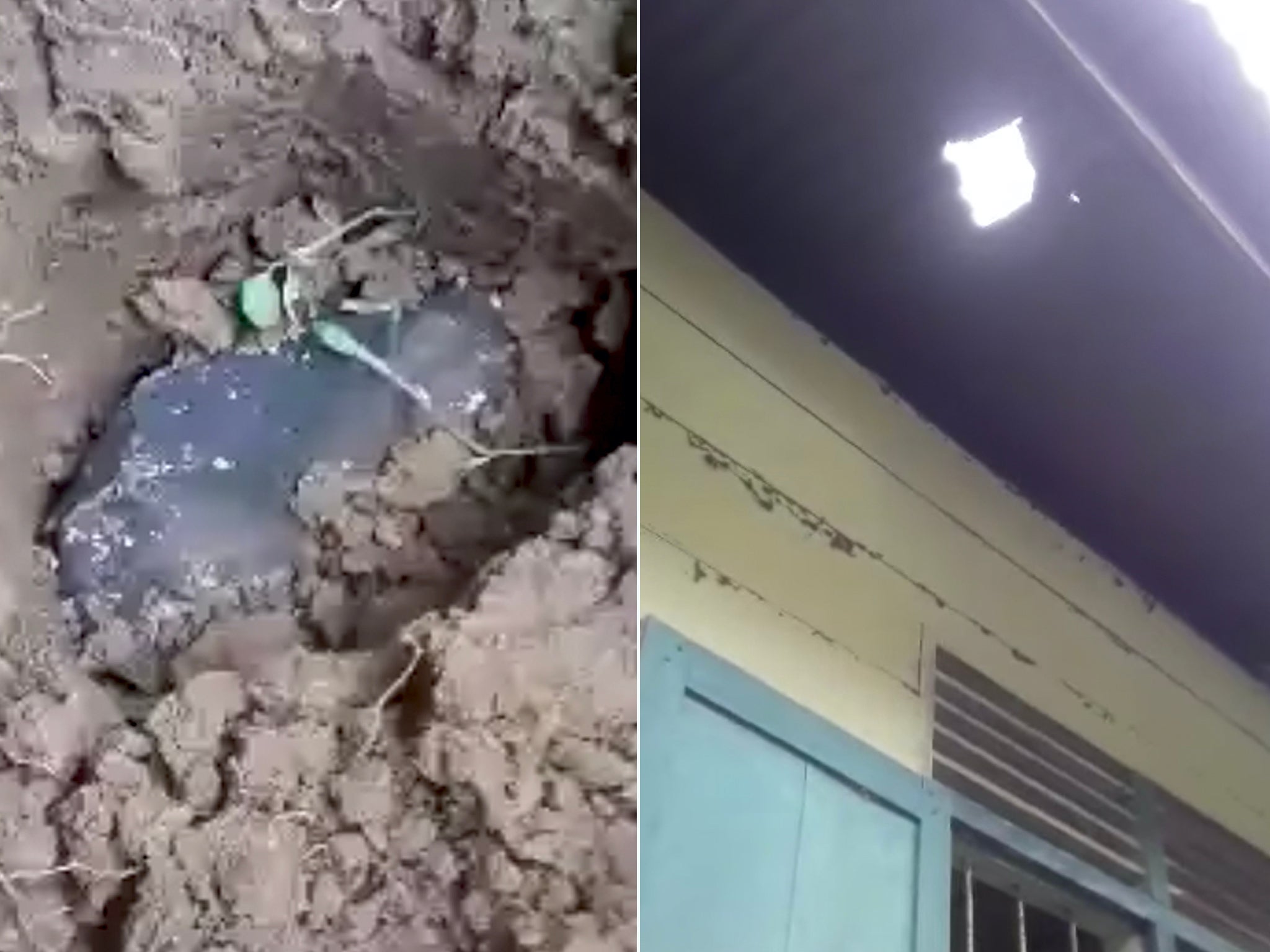 Leer en Español
A coffin maker in Indonesia become a millionaire in a freak occurrence which saw a meteorite worth around £1.4m crashed through the roof of his home.
Josua Hutagalung was working on a coffin outside his house in the town of Kolang when the 2.1kg rock came hurtling through the tin veranda outside his living room.
After recovering from the noise, the 33-year-old found the piece of space debris by digging into the soil in his garden.  
"The sound was so loud that parts of the house were shaking too. And after I searched, I saw that the tin roof of the house had broken," he told Indonesia's Kompas newspaper. "When I lifted it, the stone was still warm."
The meteorite is carbonaceous chondrite, an extremely rare variety estimated to be 4.5 billion years old – and reportedly worth around £645 per gram.
Mr Hutagalung told The Sun he sold the rock to US meteorite expert Jared Collins – who then sold the item to a US collector, currently storing it at the Centre for Meteorite Studies at Arizona State University.
Although the coffin maker did not give the precise purchase sum, it is understood to be over £1m. Mr Hutagalung said he now had enough to retire and plans to build a church in his community.
"I have also always wanted a daughter, and I hope this is a sign that I will be lucky enough now to have one," he said.
Mr Collins said: "My phone lit up with crazy offers for me to jump on a plane and buy the meteorite. It was in the middle of the Covid crisis and frankly it was a toss-up between buying the rock for myself or working with scientists and collectors in the US.
"I carried as much money as I could muster and went to find Josua, who turned out to be a canny negotiator."
The head of Indonesia's National Aeronautics and Space Agency, Thomas Djamaluddin, told local media it was rare for such a large piece to fall in a residential community. "Most of the meteorites fall in locations far from settlements, such as oceans, forests, or deserts." 
Join our commenting forum
Join thought-provoking conversations, follow other Independent readers and see their replies